Eyowo Review: What you Need to Know About the Fintech Platform
In a time when we use our smartphones more than at any other time, technology has offered us more convenient ways of doing things. Even in the financial industry, technology runs things. Over the years in Nigeria, many fintech apps have arose and are making success. Eyowo is one of them. The multi-purpose finance app lets you perform various transactions all in one app. In this article, we provide a review of Eyowo and examine its offerings.
About Eyowo
Eyowo was developed by Softcom Ltd and was created to provide users with an all-in-one banking solution. Unlike other fintech companies who cover only a few banking features, Eyowo has many features out of the box.
With Eyowo, you can carry out financial transactions easily and fast with your phone number. Since you have majority of what you'll need to perform transaction in Eyowo without hopping from one app or service to another, it makes banking process seamless.
With just your phone and the Eyowo app installed, your mobile phone becomes equipped to serve you with banking services. Banking operations that the app supports are account funding, transfer and receiving of funds, airtime/data purchase, money saving and ability to borrow money.
Features of the Eyowo App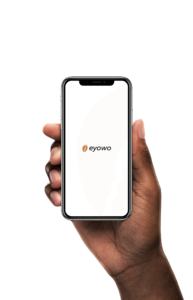 Like we said above, Eyowo has a lot of features that it comes with. Some of them are:
1. Send Money
Eyowo allows you to send money to anyone having a phone number. Bank account are not excluded as Eyowo also allows you to send to them to.
2. Buy Airtime/Pay Bills
With Eyowo, paying for bills just got easier. Eyowo lets you buy airtime, pay for internet subscription, electricity bills.
3. Save Money
Save money with the Eyowo app. Eyowo pays you interest on your savings or you may go for interest-free saving.
4. Pay Vendors
Eyowo is also designed to allow you pay vendors. You can do so from the normal transfer channel or by scanning QR codes.
5. Withdraw from ATMs
With a code that Eyowo provides, you can withdraw cash from an ATM without a card.
6. Create Virtual Cards
Eyowa can allow you to create virtual cards. Eyowo allows you create both Naira and Dollars virtual cards.
7. Get Loans
Loans are available on the Eyowo app. If you want to borrow, Eyowo can allow you do that. The feature is also called Overdraft.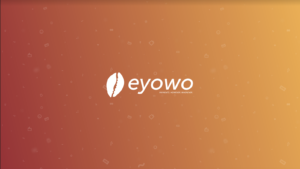 How to Save Money with Eyowo
Eyowo makes saving on its platform easy. Here's how:
1. Launch the Eyowo app and log into your account.
2. On the home page, tap Save and tap Create Safe on the Save page.
3. You'll be taken to a another page where you are asked: What are you saving for; Create a unique safe, Grow my money, Buy a car, Travel for holiday, Pay my rent and Fund my wedding.
4. Tap one of the options and you will be taken to another page where Eyowo will ask you to choose a plan.
The plans on Eyowo are:
a. Fixed Savings which has 5-13% interest per annum.
b. Recurring Savings which has 11% interest per annum.
c. Flex Savings which has 5% interest per annum.
5. Select any of the options, select your interest option, duration, and how you would want your interest paid.
6. Select an account for funding your safe. You can choose your bank account or Eyowo wallet.
7. You can review everything on the last page and hit Save.
How to Borrow Money on Eyowo
As an Eyowo user, you have the ability to to borrow money from the platform at zero interest rate.
Your eligibility for a loan is based on the frequency of transactions you perform on the app.
Here's how to borrow money on the Eyowo app:
1. Log in to your account and tap the More icon at the bottom right-hand corner of the home screen.
2. Select Borrow Money (No interest)
You will know in the next page whether you are eligible or not.
Rounding Up…
With a multi-purpose app like Eyowo, you have virtually all the financial feature you'll see in various fintech apps. You don't have to shuttle between different apps. We hope you found this article helpful? If you did, kindly leave a comment and don't forget to share.
You can also check out
How To Edit A Zoom Recording
How to Change your Background in Zoom
How to Change Your Name in Zoom Before a Meeting
How to Change Your Name in Zoom During a Meeting
How to Add Photos on TikTok
How to Know Those That Viewed Your Profile on TikTok
TikTok: How To Edit A Video Caption After Posting
How to Check NIN on MTN, Glo, Airtel and 9mobile
DStv Subscription Package, Prices with Channels
Startimes Subscription Package, Prices, And Channel List For Each Plan
GOtv Subscription Package GOtv Max, Jolli, Jinja and Lite Channel List and Price
GOtv Assigned Channel Number with Channel
GoTV Customer Service Contact, Social Media Handle & Email Address
StarTimes Customer Care Contact, Social Media Handle & Email Address
Top 5 Best Web Browsers for Android
Top 5 Best Music Player Apps for Android
Top 5 Best Alarm Clock Apps for Android
Top 5 Best eBook Reader Apps for iPhone and iPad
Top 4 Best VPN Apps for iPhone and iPad
Top 5 Best Apps for Monitoring Data on iPhone and iPad
Top 5 Best Translation Apps for iPhone and iPad
Top 5 Best Alarm Apps for iPhone and iPad
Top 5 Best Calendar Apps for iPhone and iPad
Top 5 Best Photo Editing Apps for iPhone and iPad
Hope with this, you have learnt about Eyowo Review: What you Need to Know About the Fintech Platform
Please share and like below, also comment below for any problem faced or encountered.