5 Best Apps for Monitoring Data on iPhone and iPad
We live in a world where access to Internet gets cheaper day by day. With advancement in technology, it is very easy to be trapped in excessive data usage cycle. Why is this? Several sites have exciting features that can put you in this web that you just finish your data allotment within short time. With data usage app, you can learn how to restrain yourself from eating up your data, because these apps give you details on how you use your data. In this post, we'll be discussing the best apps for monitoring data on iPhone and iPad.
Best Apps for Monitoring Data on iOS
1. DataMan Pro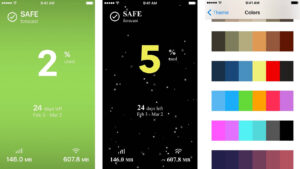 DataMan Pro is a well designed data monitor app for iPhone and iPad. On the main screen, the percentage of cellular data for the month is displayed and below it is the number of days left until your current allotment ends. Below that also, you'll see your current Wi-Fi usage and current cellular usage. Swiping up from the bottom of the screen reveals your app usage, usage history and the locations you used your data. It is possible to set alert on DataMan Pro so that you know when you reach 90%, 70%, or 40% of your data allotment. You can even export the statistics to another device. There's a widget that the app comes with that can be added to the lockscreen. This widget will provide information of the amount of data you consume on a daily or hourly basis.
2. RadioOpt Traffic Monitor & 3G/4G Speed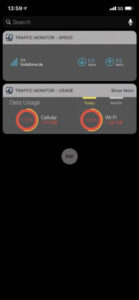 This app combines a great data usage tracker with speed and coverage testing feature. With the app, you'll be able to keep your internet connection stable and know how much data you consume. The app enables you to specify your data plan period and limits. RadioOpt will then do the tracking. The app also lets you set alarm which will alert you when you're almost reaching the limit. There is a separate portion for roaming data usage that tells you what you consume when roaming. The speed test control tool helps you test the speed of the data connection of either Wi-Fi or cellular. You can know the upload, download and ping speed. The app can also display a coverage map so that you can have a way of getting the best signal from the closest network tower.
3. My Data Manager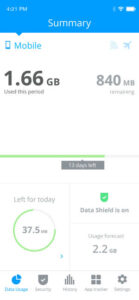 My Data Manager VPN Security will see to your online privacy and data tracking needa. There are a few great features bundled in the app. First, you get your internet traffic protected by VPN and have an encrypted connection. The app also doubles as a data tracker, monitoring the data you use, and giving you information on the apps that are draining your data. You can know the data usage for your mobile, WiFi and roaming connections and this will give you an idea of which apps are consuming your data allotment the most. The app also allows you to set alerts so that you are notified before you reach your data limit.
4. MobiStats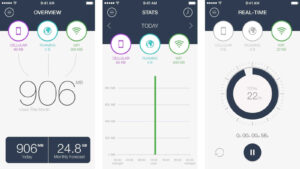 MobiStats was designed with the idea that seeing how we use how data can make us learn better data usage habits. It monitors the amount of data you use daily and sets monthly forecast that tells you your expected use. You can filter the information that the app provides for cellular, roaming, or Wi-Fi. The app also lets you track your stats history by day, month or all time. The stats by day filter gives you clarity on when you use data the most. The information can be sorted according to cellular, roaming or WiFi usage. One great thing about MobiStats is that it tracks your usage in real-time. It doesn't allow you to view data usage by apps, but you can know when data is being consumed heavily.
5. Data Usage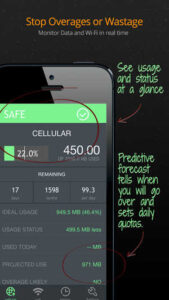 Data Usage is a reliable data usage monitor that gives you an overview of how you spend your data. It helps you use your allotted limit evenly over a given time. Asides the basic data tracking and alerts feature, Data Usage boasts of a prediction feature which gives you an hint of when you'll reach your data limit based on how you've been using your data. If you use data more on a day than usual, Data Usage will notify you. Data Usage also has a dedicated widget that displays your data usage in real-time amidst other details.
You can also check out
How to Download YouTube Playlist using a Download Manager
View Milliseconds in VLC Media Player
How to Download Facebook Video using a Download Manager
How to Unlock Your Android Device if your Forgot the Password
How to check BVN on MTN, Glo, Airtel and 9mobile
How to Download Facebook Private Video using a Download Manager
Hope with this, you have learnt the 5 Best Apps for Monitoring Data on iPhone and iPad.
Please share and like below, also comment below for any problem faced or encountered.