5 Best eBook Reader Apps for iPhone and iPad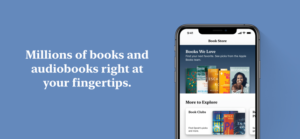 Reading books on smartphone has changed the book publishing industry. Just like technology is changing almost every aspect of life, this sector isn't left out. eBook reader apps are apps that let you read various kind of book formats while giving your customisation and personalisation options to tailor things to your taste. Some of these apps even have a dedicated library where you can buy books and read in one place. We have here, the best ebook reader apps for iPhone and iPad.
Best eBook Apps for iOS
1. Amazon Kindle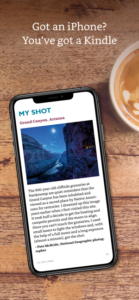 If you're interested in the latest bestsellers, then Amazon Kindle app is best for you. The app is loaded with the most competitive ebook prices on the market. The platform boasts of a wide selection of books that covers traditional publisher's releases and also independent and self-publishers. Amazon hosts selection of small press and self-published content and there are several free Kindle books available too. You can adjust different reading settings to suit your taste.You can change the line spacing, text size, font style and use the in-built dictionary to define vocabularies. You can also change the paper colour, add notes and bookmarks, and copy text. To purchase books isn't so straightforward. You'll have to go out of the app to a web browser to buy the book you want on your Amazon account.
2. Scribd
If you prefer a unlimited subscription service for content, then you should try out Scribd. By paying some cash every month, you can have access to all the books available on the platform. Scribd has been called by people the "Netflix for books". Scribd boasts of a large collection of books, magazines, audiobooks, newspapers, all which will be available to you for a monthly subscription fee. The subscription fee depends on the tier you choose. The interface of Scribd is well designed with an organised and easy to navigate look and feel. The app also has the basic functionality of a great ebook reader app. The app lets you highlight text, annotate and use bookmarks to aid your reading.
3. Apple Books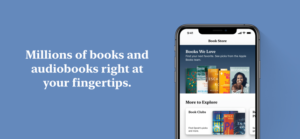 This eReader app owned by Apple was previously known as iBooks. The eBook app gets an update once in a while and this happens with the introduction of a new version of iOS. One benefit of the app is that it is 100% integrated with iOS and iPadOS. Apple Books is one app that you can buy eBooks and audiobooks directly in. One of the update brought about a Reading Now section, automatic night theme and a better library management. Reading Now home screen is filled with recommendations of book that you might consider buying. You can find your wishlist under the books you've purchased. The bookstore is placed in a dedicated section. The home page has the list of trending books, and top books.
4. tiReader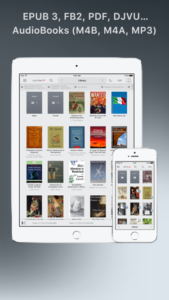 tiReader is another eBook reader option that can be used on your iOS device. The app allows you to read your DRM-free ebooks, audiobooks, and digital comics. The app can read a wide range of ebook formats, such as epubs, PDFs, cbrs and cbzs, as well as photos, archives, and more. It features customisation options that gives you access to annotation tools, bookmarks, day and night modes. tiReader is also optimised to store eBooks on the cloud as well as OPDS support for public libraries content. The app comes in a free version and paid version. The free version allows you to have a maximum of five document in the library.
5. Hyphen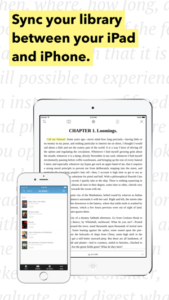 If you're looking for an excellent eBook reader, then you can go for Hyphen. The app offers lots of controls to help the reader have a great time reading. The customisable reader will allow you change the font, the colour of the background and also the text size. These customisation option helps you with a personal feel to reading. You should note that this app doesn't have its own digital library, and you can only add books to the library manually. You can also add books from cloud storage services, such as iCloud Drive, Dropbox, Google Drive, and others.
You can also check out
How to Download YouTube Playlist using a Download Manager
View Milliseconds in VLC Media Player
How to Download Facebook Video using a Download Manager
How to Unlock Your Android Device if your Forgot the Password
How to check BVN on MTN, Glo, Airtel and 9mobile
How to Download Facebook Private Video using a Download Manager
Hope with this, you have learnt the top 5 Best eBook Reader Apps for iPhone and iPad.
Please share and like below, also comment below for any problem faced or encountered.