DStv Subscription Package, Prices with Channels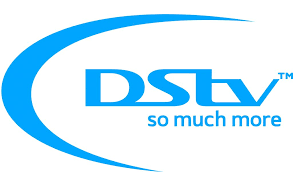 DStv is a popular PayTV provider in Nigeria. They are one of the best satellite cable TV providers offerimg TV services to various homes in Nigeria and across Africa. Managed in Nigeria by Multichoice Nigeria, this TV providers provides entertainment with a host of products and services such as HD channels, HD PVR decoders, and a mobile streaming services like DSTV Now and Showmax. In this article, we provide you with a rundown of DsTv services, including decoders, bouquet, prices and channels.
DStv own GOtv, and its major competitor is the Startimes.
How much are DStv Decoders in Nigeria?
There are two categories or DStv Decoders currently being sold. There is the DStv Explora and HD decoders.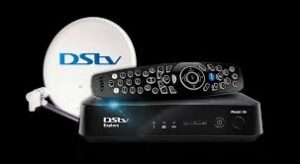 You can get the DStv Explora decoder at a price of N45000. It can be purchased at any Multichoice office. In the DStv Explora package, you get the Explora with dish kit and Smart LNB all for N45000.
The HD decoder comes in two types and their packages are outlined below:
1. HD Zapper Decoder + Dish Kit + 1 Month DStv Compact Subscription all for N18600.
2. HD Zapper + Dish Kit all for N10000.
DSTV Packages, Bouquets, and Prices
The number of major bouquet DStv currently offers are 6. They are:
DStv Padi
DStv Yanga
DStv Confam
DStv Compact
DStv Compact Plus
DStv Premium
They also have DStv NOW service which allows you to live stream TV on your mobile phone. You'll need to download the app to access the Live TV. Simply head to Google Play Store or App Store to get the app.
To get the complete package of DStv, you have to pay an initial cost around N17,675 to N90,000. This package has in it satellite dish (with dish kit), decoder, and cables
Let's get to the bouquet details:
1. DStv Padi (N2,150 per month)
Over 40 channels are bundled with DStv Padi. These channels are composed of both local and international TV channels and you get access to them for N2,150
In this bouquet, you get channels like BBC World, CNC World, Telemundo, Televista, B4U Movies, Africa Magic (Igbo, Hausa, Yoruba), NatGeo Wild, Spice TV, SilverBird, NTA 2, NTA News 24, Galaxy TV, AIT, Channels TV, SuperSport BLITZ, Jim Jam, Mindset, and so on.
The DStv Padi is an entry-level DStv plan.
2. DStv Yanga (N2,950 per month)
You can get the DStv Yanga for N2,950 per month and enjoy over 95 channels. These channels are also composed of local and international channels.
You can watch channels such as Africa Magic Epic, ROK2, RealTime, MTV Base, and EL, BBC World, Telemundo, MNET Movies Zone, Fox Life, ROK3, Zee World, Africa Magic Family, Discovery Family HD, NatGeo Wild, AIT, SilverBird, Channels, NTA I, SuperSport BLITZ, SuperSport 9, SuperSport 10, Al jezeera, Mindset Learn, E! Entertainment, Jim Jam, Disney Junior, Africa Magic (World, Hausa & Yoruba only) and so on.
3. DStv Confam (N5,300 per Month)
By subscribing the the DStv Confam bouquet, you have over 120 channels to watch and this one goes for N5,300. you'll also find local and and international channels on DStv Confam.
Channels that can be found on DStv Confam include CNN, ESPN Classic, MNET City, Universal Channel, Fox, Africa Magic Epic, ROK2, BBC Lifstyle, Food Network, SuperSport HD 7, SuperSport 8 HD, Boomerang, MTV Base, Cartoon Network.
4. DStv Compact (N9,000 per Month)
For just N9,000 per month, you can access over 135 channels on the Compact bouquet. If you need more exciting channels than the ones in the above bouquets, then this one is appropriate for you.
On one month subscription, you will enjoy both local and international channels including MNET Movies Action, MNET Movies All Stars, Studio Universal HD, VUZU, BBC Brit, BET, MTV, TNT Africa, Africa Magic Urban, ROK, National Geographic, Discovery ID HD, SuperSport HD 3, SuperSport HD 4, WWE Channel HD, Disney, Disney XD, Trace Mziki, Sky News, Ebony Life TV and so on.
5. DStv Compact Plus (N14,250 per month)
DStv Compact Plus is composed of the DStv Compact channels but boasts of more sports channels. Sport channel added to the DStv Compact Plus Bouquet are SuperSport HD 5 and SuperSport HD 6.
Subscribing to the bouquet opens to you the world of EPL matches, Champions League matches, French League, Bundesliga, PSL, Spanish La Liga as well as other sports such as rugby, golf, tennis, athletics, boxing and motorsport.
6. DStv Premium (N21,000 per month)
DStv Premium s the biggest and most expensive bouquet of the 6 DStv bouquets. The Premium bouquet lets you have all available TV and audio channels. Over 175 channels can be watched on DStv Premium..
Highlight channels on DStv premium include Mnet Africa HD, MNET Movies Smile HD, MNET Movies Action+ HD, MNET Movies Premiere, Comedy Central, TLC Entertainment, CNC World, all HD channels, and so on.
It is important to know that even when Compact Plus is targeted at sport lovers, the DStv Premium bouquet offers access to all sport channels available. SuperSport HD 1, SuperSport HD 2, SuperSport HD 11, and SuperSport HD 12. are sport channels exclusive to DStv premium.
There is also another exciting feature that comes with the DStv Premium bouquet and that is access to movies amd series on Showmax for free. While Showmax is a paid movie service, DStv Premium offers it to you for free.
You can also check out
Startimes Subscription Package, Prices, And Channel List For Each Plan
GOtv Subscription Package GOtv Max, Jolli, Jinja and Lite Channel List and Price
GOtv Assigned Channel Number with Channel
Top 5 Best Web Browsers for Android
Top 5 Best Music Player Apps for Android
Top 5 Best Alarm Clock Apps for Android
Top 5 Best eBook Reader Apps for iPhone and iPad
Top 4 Best VPN Apps for iPhone and iPad
Top 5 Best Apps for Monitoring Data on iPhone and iPad
Top 5 Best Translation Apps for iPhone and iPad
Top 5 Best Alarm Apps for iPhone and iPad
Top 5 Best Calendar Apps for iPhone and iPad
Top 5 Best Photo Editing Apps for iPhone and iPad
Hope with this, you have learnt about DStv Subscription Package, Prices with Channels.
Please share and like below, also comment below for any problem faced or encountered.