How to Add Photos on TikTok
When it comes to creative way of creating content, TikTok offers a great way to do this. With tons of customisation options to add flavour to your videos, your videos can stand out and gain you more followers. This platform which offers interesting and entertaining content has grown to be one of the most popular social media platform.
Among the features that the app boast of is the ability to add photos. There are two ways of adding photos in TikTok. We discuss them here and give you a guide on how to use this two methods.
TikTok offers two ways to add photos to the platform. You can do it by importing photos from your gallery to act as the background of your TikTok video or by using Templates.
Ensure the TikTok app you have on your device is the latest version. If not, head to Google Play Store or Apple App Store to download it.
How to Add Photo from Gallery on TikTok
1. Open the TikTok app.
2. Tap the plus icon which you'll see at the bottom in the home page of the app.

3. Start the video recording.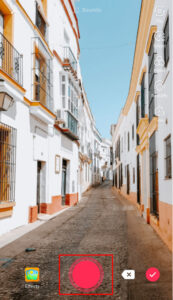 4. Pause the video recording by tapping the big circle which is at the bottom of the screen.
5. Select Effect at the bottom-left hand side of the screen.

6. Choose the option that lets you import your own image from the gallery so that you can change the background. (It is represented by a green photo gallery icon)
7. Select a photo from your gallery that you want as the background for your video.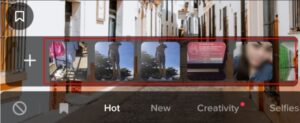 8. Hit record again and finish the video recording. Your video will now have the image as new background.
How to Add Photo Templates to TikTok
You can also add photos to TikTok through Templates. This is the second method of adding photos to Tiktok. This is a more better option if it's multiple photos you have to add to TikTok. Follow the steps below to know how to use templates on TikTok:
1. Launch TikTok on your device.
2. Tap the plus icon to begin the recording on TikTok.

3. Select the Photo Templates option.
4. Choose your preferred template. You can choose from different categories: nature, celebrations, etc.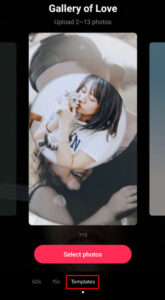 5. Next, select the photos you wish to add and create a TikTok slideshow. To order the photos, tap on each photo to arrange them.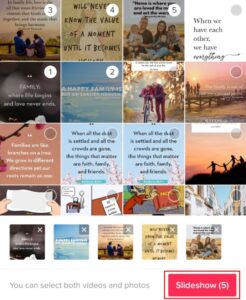 Something to note is that each template has a limit to the number of photos you can upload.
6. When you're done with adding the images, tap OK.
The photos will then be added to your video. In the next page, you will able to add some more flavors like stickers, text, effects, and filters.
When you're done, select next.
Templates, also known as Slideshows, lets you add some bunch of customisation to your TikTok video making it unique.
Give your followers something interesting to watch, laugh at and have fun with. With TikTok, you can do this and more. Adding photos has just become more easier with this article and we do hope you found it helpful. Please don't forget to leave a comment and share.
You can also check out
How to Enable Dark Mode on Telegram
How to Download Music from Spotify
Best Keyboard Apps for Android
Top 5 Best Web Browsers for Android
Top 5 Best Music Player Apps for Android
Top 5 Best Alarm Clock Apps for Android
Top 5 Best eBook Reader Apps for iPhone and iPad
Top 4 Best VPN Apps for iPhone and iPad
Top 5 Best Apps for Monitoring Data on iPhone and iPad
Top 5 Best Translation Apps for iPhone and iPad
Top 5 Best Alarm Apps for iPhone and iPad
Top 5 Best Calendar Apps for iPhone and iPad
Top 5 Best Photo Editing Apps for iPhone and iPad
Hope with this, you have learnt How to Add Photos on TikTok.
Please share and like below, also comment below for any problem faced or encountered.