Top 5 Best Calendar Apps for iPhone and iPad
You already know the good old calendar, the one that's always hung on the wall. But that one is very limited when compared to the limitless functionalities Calendar apps offer. Calendar apps offers more than just looking at dates and knowing what day of the week an event is to take place. You can schedule, add tasks, view events in a better way and so on. We have researched and gotten the best calendar apps just for you…
Best Calendar Apps for iOS and iPadOS
1. 24me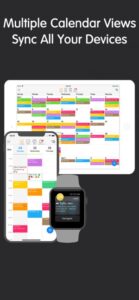 24me is so simplistic that it would display what you need to see in a clear view. The design displays an agenda view of your schedule. The controls are intuitive too; by tapping the blue + present in the bottom corner, you can open a new event. Begin typing the title, and you'll start to see the details expanding for edit. The unique thing about the app is the way it combines calendar, tasks and notes in one app. So you don't need to move from one app to a different app, as it has what you need for your productivity. The app will let you view your upcoming tasks for today, tomorrow, the next week, and later. The premium version of 24me has even more. You can easily create tasks right from your email. Simply forward the email to [email protected], and you'll see the task in the app.
2. Google Calendar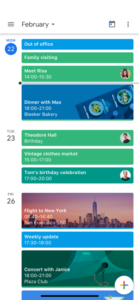 The reason why Google Calendar is so popular is because one can create as many calendars as he/she wants on one device and have this calendars appear on other device or calendar apps. You can connect Google Calendar to virtually any Calendar on the market. Not only does it work with other calendar apps, it is also compatible with various business apps and services like Trello and Asana. Google Calendar features colour coding for each calendar you create to make for easy identification. It is possible with Google Calendar, to hide or show calendars so that you can place your focus on specific events. Just like its search engine counterpart, Google Search offers excellent search function, this one too has a capable search tool. It integrates well with the Gsuite, making it easy to create calendar events from any of the apps like Gmail.
3. Woven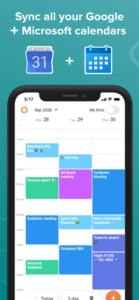 Woven is geared at "busy professionals", and there are tons of interesting features that aren't on other calendar apps. In Woven, there's Smart Templates which helps you maximize time when you're scheduling some types of events. For example, if you have lunch at a particular restaurant, you can create a template that will contain the restaurant location. Woven also works for meetings. It features a built-in meeting scheduling tool. This tool will remove the need to handle back and forth emails that is needed to schedule meetings. Woven integrates with Zoom, giving you the ability to schedule and organise your Zoom meetings easily from the app.
4. Fantastical 2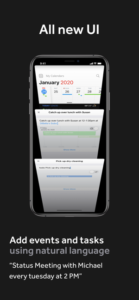 Fantastical 2 is one of the best calendar apps for iPhone and iPad. It also works with Apple Watch and boasts of 3D Touch and Force Touch. Its highlight are that it supports multiple languages, it supports simple text phrases to create alerts and reminders, and can allow speech to be used to create reminders. Fantastical is full of great features, it is quick and convenient to use and is intuitive. In short, it makes scheduling easy to do. The iPad app is uniquely designed with its own dashboard view, providing easy and quick access to events and reminders you created. Apple Watch also has a dedicated app made for it. From your watch, you can speak directly into it to create new events, thanks to its Force Touch capabilities.
5. Timepage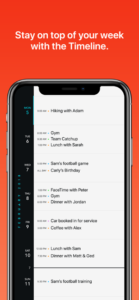 If you want your calendar beautiful, then Time page may be great for you. Timepage is from Moleskine, known for its notebooks and planners. Timepage is built to have beautiful aesthetics. Its UI is very gorgeous. The calendar allows you to view the whole week at a place and scroll to have a futuristic view. Timepage can be customised with original Moleskine themes. Timepage has in the package events, contacts, weather, and maps, with the aim to boost your productivity. The calendar app boasts of Natural Language Parsing to help you add events, and save your time. Even with its stunning design, Timepage is also functional.
You can also check out
Top 5 Best Music Player for iPhone and iPad
Top 5 Best eBook Reader Apps for iPhone and iPad
Top 4 Best VPN Apps for iPhone and iPad
Top 5 Best Apps for Monitoring Data on iPhone and iPad
Top 5 Best Translation Apps for iPhone and iPad
Top 5 Best Alarm Apps for iPhone and iPad
Hope with this, you have learnt the 5 Best Calendar Apps for iPhone and iPad.
Please share and like below, also comment below for any problem faced or encountered.