PiggyVest Review: What you Need to Know About the Saving Platform
When we were younger, we had a means of saving money. We would heap in money into that small box until we are convinced that it is full enough, then we shatter it to gather the money. We were always proud we were able to achieve the feat of saving that much.
For some of us, we grew up with that discipline of taking some money out of our income and saving it, but for many of us we have never been disciplined with money. Having many things calling for our attention to spend on, we are always compelled to spend even when it hurts our pockets. But there's no reason why we can't maintain a disciplined financial life with solutions like Piggyvest which makes saving easy and fun.
The fintech startup which saw the need to address the problem of the saving culture in Nigeria pushed its saving platform to help Nigerians save more and even earn while saving. So in essence, you have your piggy bank but this time in a digital form.
About PiggyVest
PiggyVest was launched to cater for the saving needs of Nigerians and to help them develop a disciplined saving lifestyle. Founded by Odunayo Eweniyi, Somto Ifezue, and Joshua Chibueze, the saving platform has grown to have over 2 million users. It started as Piggybank but was later rebranded and named PiggyVest.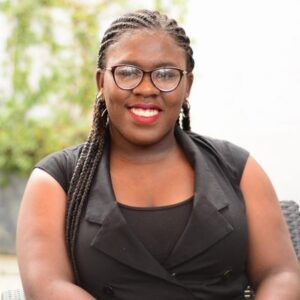 PiggyVest gives you the ability to manage your money effectively by saving and at the same time make money while saving. Unlike banks which give extremely little to no interests on your savings, Piggyvest is generous enough to pay you good interests. We have also known the traditional banks to deduct charges on like alert fee, card maintenance fee and so on, but Piggyvest doesn't bill you with unnecessary charges.
Piggyvest Saving Options
You can save in Piggyvest in five ways. Piggyvest features Piggybank, Safelock, Targets, Flex Naira & Flex Dollars all of which have different ways in which they work and interests associated with them. Of the five, the first 3 options are the major features. Find the one that suits your saving goals and use it in building your savings habit.
1. Piggybank
Piggybank allows you to save your money in a wallet Piggyvest makes available. It is a simple plan that helps you save your money in case you need somewhere to just keep it. This plan only allows you to withdraw your savings once every 3 months. It also has automatic deposit feature, so you don't have to manually transfer cash. You get up to 8% per annum on this type of saving plan.
2. SafeLock
This type of saving option helps you stay disciplined with saving. It is a fixed type of savings which is usually paid upfront. After you transfer funds, you can lock the funds in the account for a number of days (minimum of 10 days). You get up to 12.5% interest per annum which is higher than other saving plans.
3. Target Savings
Target Savings helps you save toward a goal. The money will be kept in Piggyvest until the appointed time. It is useful when you want to buy a car, purchase a phone, or do a particular project. You can save using this plan individually or as a group. You earn up to 8% per annum in interests.
Piggyvest Investify
Piggyvest Investify allows you to earn money by helping you invest in several investment opportunities associated with Piggyvest. This investments range from pre-vetted, to low-medium risk, primary and secondary investments. Your investment will be safe with Piggyvest and you will be paid your return on investment based on the type of investment you applied for.
Register on Piggyvest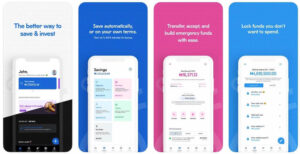 Now, that you know about Piggyvest, you can go ahead and register, and it is easy to do. Download the app on Google Play Store or Apple App Store and register. Or you can visit their registration page on their website .
Rounding Up…
If you desire to see yourself save more and develop better money management, then using a saving app like Piggyvest will really help. We have done the research of the platform for you and you have the results in this article. We hope you found this helpful. If you did, kindly leave a comment and don't forget to share.
You can also check out
How To Edit A Zoom Recording
How to Change your Background in Zoom
How to Change Your Name in Zoom Before a Meeting
How to Change Your Name in Zoom During a Meeting
How to Add Photos on TikTok
How to Know Those That Viewed Your Profile on TikTok
TikTok: How To Edit A Video Caption After Posting
How to Check NIN on MTN, Glo, Airtel and 9mobile
DStv Subscription Package, Prices with Channels
Startimes Subscription Package, Prices, And Channel List For Each Plan
GOtv Subscription Package GOtv Max, Jolli, Jinja and Lite Channel List and Price
GOtv Assigned Channel Number with Channel
GoTV Customer Service Contact, Social Media Handle & Email Address
StarTimes Customer Care Contact, Social Media Handle & Email Address
Top 5 Best Web Browsers for Android
Top 5 Best Music Player Apps for Android
Top 5 Best Alarm Clock Apps for Android
Top 5 Best eBook Reader Apps for iPhone and iPad
Top 4 Best VPN Apps for iPhone and iPad
Top 5 Best Apps for Monitoring Data on iPhone and iPad
Top 5 Best Translation Apps for iPhone and iPad
Top 5 Best Alarm Apps for iPhone and iPad
Top 5 Best Calendar Apps for iPhone and iPad
Top 5 Best Photo Editing Apps for iPhone and iPad
Hope with this, you have learnt about PiggyVest Review: What you Need to Know About the Saving Platform.
Please share and like below, also comment below for any problem faced or encountered.