OPay Review: All you Need to Know About the Payment Platform
Before the advent of online payment services, we had the pay for goods and services physically. This meant we carried cash around. This wasn't convenient, and was very risky. But with technology advancing and services being launched to help users with payment, things have become more easier.
OPay is one of such platform. It is a ePayment platform that allows users to make payment for goods and services via its app. It has an array of services that it supports for you to make payment for. If you need airtime or data, you can easily use OPay to recharge your phone without having to go out to buy.
You'll need to fund your e-wallet so that you can use it to make payments. After funding, OPay can allow you to transfer cash from your account to that of another person on the app. In this article, we examine OPay, its features and other additional information about the platform.
About OPay
OPay was launched in 2018 and has since then served Nigerians with its numerous features. It is owned by the same company behind Opera Mini. The Opera Mini browser is the second most-used browser in Africa after Google Chrome.
OPay is widely used in Nigeria and around Africa. The platform has grown to be very popular over the years. With many investors funding the fintech platform, OPay has grown to be a successful brand. It might interest you to know that the OPay you know today was as a result of the acquisition of Paycom by the Opera Software Company.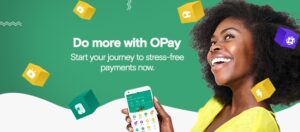 OPay doesn't exist alone as a service by Opera for Nigerians. OPay works alongside popular Opera service like OKash, OBus, OTrike, OWealth, OFood and many others.
Features of OPay
1. Buy Airtime: With OPay, you can purchase airtime from the popular Nigerian networks like MTN, Airtel, 9mobile and GLO.
2. Buy Data: You can also top-up your phone with data from MTN, Airtel, 9mobile and GLO on the OPay app.
3. Subscribe to Pay TV: OPay lets you enjoy your favourite Pay TV by allowing you to pay through its platform. You can easily subscribe to Pay TV like DSTV, GOTV, and. Startimes.
4. Pay Electricity Bill: You can easily pay utility bills like electricity bills. You can do this from the app.
5. Transfer Money: OPay makes money transfer seamless. You can transfer funds to other OPay users or even to a bank account.
6. Pay with QR: Any merchants with the QR Sign can accept payment via the QR feature. Simply use your phone to scan the QR code and make the payment.
7. Receive Money with QR: You can also receive money when you scan a QR.
8. Fund your betting account.
OPay also supports many of its sister services like OBus (to hail a bus), OTrike (to hail a tricycle), OKash (for quick loan), OWealth (For investments), OLeads (to help build a website)
Use the OPay App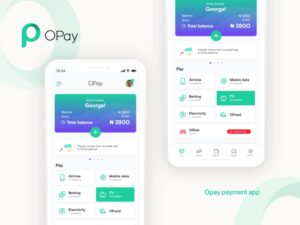 If you like to use OPay conveniently, it will be better to download the OPay app. The app is available only on the Google Play Store and Apple App Store. Click the link to download them.
How to Become an OPay Agent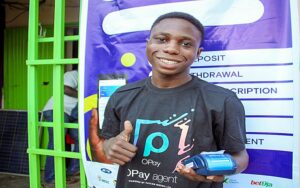 OPay allows people people to sign-up to become agents and earn. If you're interested in becoming an OPay agent, you'll need to send a message to +2349066722924 on WhatsApp or write an email to their team at [email protected]. Send them a message and express your intention to be an agent. You will be replied with details on how to become an OPay agent.
Here are the documents you need to present to be made an OPay agent.
1. Passport sized photo.
2. Utility Bill (for proof of address)
3. BVN
4. Your ID Card
5. You may also be asked for a CAC registration certificate.
For existing users of OPay that want to become agents, all you need do is to upgrade your KYC Level. KYC stands for Know Your Customer. The KYC level you will be upgrading to is KYC2 which will require you to present your BVN, gender, state of residence and date of birth.
Rounding Up…
Many payment platform have being launched over the years in Nigeria to solve the problem of payment, and one that is really solving that challenge is OPay. OPay by Opera has helped Nigerians to pay for services and even put smile on people's face by making them agents who can earn some cash. We hope you found this review helpful? If you did, kindly leave a comment and don't forget to share.
You can also check out
How To Edit A Zoom Recording
How to Change your Background in Zoom
How to Change Your Name in Zoom Before a Meeting
How to Change Your Name in Zoom During a Meeting
How to Add Photos on TikTok
How to Know Those That Viewed Your Profile on TikTok
TikTok: How To Edit A Video Caption After Posting
How to Check NIN on MTN, Glo, Airtel and 9mobile
DStv Subscription Package, Prices with Channels
Startimes Subscription Package, Prices, And Channel List For Each Plan
GOtv Subscription Package GOtv Max, Jolli, Jinja and Lite Channel List and Price
GOtv Assigned Channel Number with Channel
GoTV Customer Service Contact, Social Media Handle & Email Address
StarTimes Customer Care Contact, Social Media Handle & Email Address
Top 5 Best Web Browsers for Android
Top 5 Best Music Player Apps for Android
Top 5 Best Alarm Clock Apps for Android
Top 5 Best eBook Reader Apps for iPhone and iPad
Top 4 Best VPN Apps for iPhone and iPad
Top 5 Best Apps for Monitoring Data on iPhone and iPad
Top 5 Best Translation Apps for iPhone and iPad
Top 5 Best Alarm Apps for iPhone and iPad
Top 5 Best Calendar Apps for iPhone and iPad
Top 5 Best Photo Editing Apps for iPhone and iPad
Hope with this, you have learnt about OPay Review: All you Need to Know About the Payment Platform.
Please share and like below, also comment below for any problem faced or encountered.