Kuda Bank Review: What you Need to Know About this Mobile-Only Banking Platform
There's no denying that many Nigerian don't find traditional banks easy to do business with. Even with them having numerous branches, they are not able to adequately cater for the needs of customers. How we go to the bank with a inquiry concern, or complaint and we're delayed or not attended to. It has been like that for Nigerians lately.
However, technology has been existing to make life easier and simpler and that's why Kuda bank was launched. Kuda bank, the first mobile-only bank in Nigeria has decided to solve user wants by helping Nigerians bank on their smartphones without having to go out to a brick & mortar bank. In this article, we examine Kuda Bank and what they have to offer.
About Kuda Bank
Kuda Bank is the first mobile-only bank licensed by the CBN. It first started as Kudimoney but after understanding the Nigerian banking system and customers, they evolved to build a different kind of banking that will give users banking ease. Along the line, they had their name changed to Kuda Bank. Kuda Bank has Babs Ogundeyi as its CEO.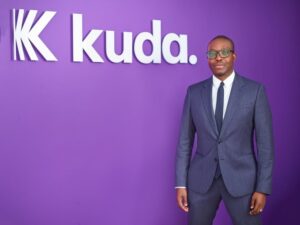 Features of Kuda Bank
Mobile-First
With smartphones dominating the Nigerian market, mobile banking has found its place in the country. And Kuda Bank has leveraged this to give Nigerians a bank they can operate from their mobile phone. You won't have to go to the physical bank to do financial transactions.
It's Flexible
What everyone wants is banking done without stress. The existing Nigerian banks have stressed Nigerians a lot. Kuda Bank makes banking operations flexible, simple and easy. It is very interesting to know that your Kuda card will be delivered to your doorstep.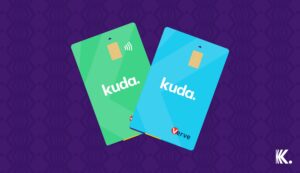 Reduced Charges
Kuda Bank is changing the way banking is one with customers. We have been burdened by the charges that existing banks have imposed on us in the form of transfer fees, SMS alert charges and more, but Kuda has helped free us from the burden. Kuda does not charge card maintenance fee and you pay nothing for SMS Alert charges. You even get free transfers.
Good Customer Service
Although Kuda Bank doesn't operate a 24/7 customer service, their speed in attending to customer's messages and enquiries is much better that that of traditional banks in Nigeria.
Is Kuda Bank Safe?
This is an important question and we'll do justice to it. First, Kuda Bank is registered and licensed by the Central Bank of Nigeria. It operates with a microfinance bank license.
Also, all accounts have the same high-level security encryption used by other banks.
So Kuda Bank is safe.
Kuda Bank Sign Up
The Kuda Bank app makes it easy for you to sign up on the banking platform. All you need do is to fill in the correct details and you're good to go.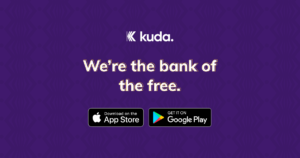 First, you should download the Kuda Bank app from Google Play Store or the Apple App Store .
1. After downloading the app, simply launch it and it will take you to it's Sign up/Log in screen. If you already have an account, you can use the log in option to get to your account.if you want to register as a new user, simply tap Sign Up.
2. The first of the six pages for signing up will come up. In this first page, fill in your email, password, Re-enter password, as well as referral code in their appropriate fields.
3. When you're done, you proceed to the second page where you are asked for your First and last name. On the next page, you will be required to fill in your date of birth and gender.
4. On the next page, enter your phone number. Then proceed to verify your phone number via OTP. A code will be sent to that phone number.
5. Next, input your street name, city and state.
5. And on the final page, you will be required to take a selfie.
After you've done all these, you are now a Kuda Bank user.
Kuda Bank Account
After signing up, you can open a bank account with Kuda Bank. You will be alloted an account number which you can use to make transactions.
Kuda Bank has three tiers of account: Lite, Basic, and Premium.
The requirements of the Lite account is that you only need to provide your name and phone number, which the Basic Account requires your name, phone number and BVN.
The premium account requires you to provide your phone number, BVN and a valid ID
The premium account has advantages as it allows you to transfer 250K maximum at once. Per day, you can transfer as much as 1 million naira on the premium account.
Rounding Up…
You'll find that Kuda Bank has everything to make you want to move from the traditional banks. It's offerings are catchy and interesting. Like Kuda says "We are the bank of the free". We hope you found this helpful? If you did, kindly Leave a comment and don't forget to share.
You can also check out
How To Edit A Zoom Recording
How to Change your Background in Zoom
How to Change Your Name in Zoom Before a Meeting
How to Change Your Name in Zoom During a Meeting
How to Add Photos on TikTok
How to Know Those That Viewed Your Profile on TikTok
TikTok: How To Edit A Video Caption After Posting
How to Check NIN on MTN, Glo, Airtel and 9mobile
DStv Subscription Package, Prices with Channels
Startimes Subscription Package, Prices, And Channel List For Each Plan
GOtv Subscription Package GOtv Max, Jolli, Jinja and Lite Channel List and Price
GOtv Assigned Channel Number with Channel
GoTV Customer Service Contact, Social Media Handle & Email Address
StarTimes Customer Care Contact, Social Media Handle & Email Address
Top 5 Best Web Browsers for Android
Top 5 Best Music Player Apps for Android
Top 5 Best Alarm Clock Apps for Android
Top 5 Best eBook Reader Apps for iPhone and iPad
Top 4 Best VPN Apps for iPhone and iPad
Top 5 Best Apps for Monitoring Data on iPhone and iPad
Top 5 Best Translation Apps for iPhone and iPad
Top 5 Best Alarm Apps for iPhone and iPad
Top 5 Best Calendar Apps for iPhone and iPad
Top 5 Best Photo Editing Apps for iPhone and iPad
Hope with this, you have learnt about Kuda Bank Review: What you Need to Know About this Mobile-Only Banking Platform.
Please share and like below, also comment below for any problem faced or encountered.