How to Use the Subscription Feature on YouTube
YouTube is the world's biggest video sharing platform. The video platform has created platforms for people who want to express their talent, share knowledge and do their stuffs. Users of the platform also have opportunity of learning and getting entertained. It is a useful platform indeed.
If you're new to YouTube and wondering how to use some of the important features, you're at the right place. Because there are a lot of videos which you can't keep track of on YouTube, it is important that you let YouTube keep track of them for you. That's why the Subscription feature is very useful. It allows you to tell YouTube that you're interested in a particular channel and you'll want to receive updates of new videos from the channel.
How to Manage Subscriptions on YouTube
Here's how to use the subscription feature on YouTube.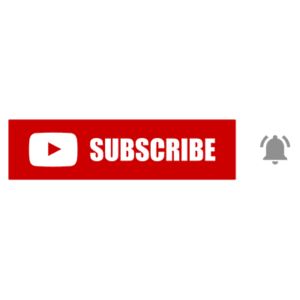 1. Launch the YouTube app. To subscribe to a channel, you'll have to be logged in with your Google account.
2. Next, you have to locate the channel which you want to subscribe to. There are two ways of subscribing: From a channels home page or from any of the channel's video.
3. Find the subscribe link on the channel's homepage or while watching a video, scroll down until you see the "SUBSCRIBE" button. Tap it.
To manage your subscriptions, tap the Subscriptions tab located at the bottom of the screen.
You will see all the channels you subscribed to in a list and you can access the latest updates from your subscriptions.
You can also unsubscribe by tapping the same button you tapped to subscribe.
The steps are also similar for the website version of YouTube only that the navigation is different.
Block videos on YouTube
There are times you'll see some set of videos that you don't want. YouTube suggests this video and they can be obstructive to your experience. If this is the case, you'll want to prevent this.
How do you do this? First you can go to your viewing history and delete every single thing there. As YouTube relies on your viewing history to suggest content, clearing the history resets YouTube Algorithm from suggesting videos based on what you've viewed in the past.
Here's how to do that.
1. First, as usual, go to YouTube. You'll need to go to the History section in your library. Simply select History.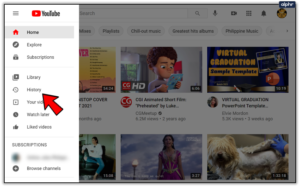 2. Select Clear Watch History to delete all the contents in your history.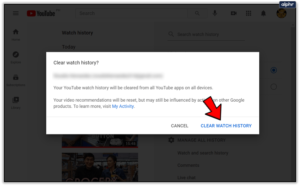 3. Furthermore, you can pause watch history so that YouTube won't keep any record of future history.
Once you go to YouTube Home, you'll see that videos that are shown are random videos.
For more controls over suggestions that YouTube may bring up, use the Not Interested option. You're can access it by clicking or tapping the three menu dots located by the videos.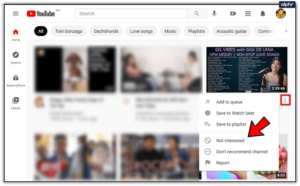 Another option that you can use is the Don't Recommend Channel option. What this does is that it stops recommending channels that you select this option for.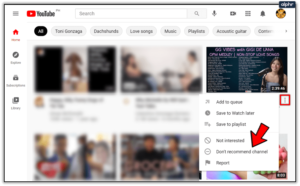 Rounding Up…
YouTube can give you an immersive and even addictive experience. You'll want to be in control of channels you subscribe to and what YouTube suggests for you. This article just did justice to that and we hope you found it helpful? If you did, kindly leave a comment and don't forget to share.
You can also check out
How To Edit A Zoom Recording
How to Change your Background in Zoom
How to Change Your Name in Zoom Before a Meeting
How to Change Your Name in Zoom During a Meeting
How to Add Photos on TikTok
How to Know Those That Viewed Your Profile on TikTok
TikTok: How To Edit A Video Caption After Posting
How to Check NIN on MTN, Glo, Airtel and 9mobile
DStv Subscription Package, Prices with Channels
Startimes Subscription Package, Prices, And Channel List For Each Plan
GOtv Subscription Package GOtv Max, Jolli, Jinja and Lite Channel List and Price
GOtv Assigned Channel Number with Channel
GoTV Customer Service Contact, Social Media Handle & Email Address
StarTimes Customer Care Contact, Social Media Handle & Email Address
Top 5 Best Web Browsers for Android
Top 5 Best Music Player Apps for Android
Top 5 Best Alarm Clock Apps for Android
Top 5 Best eBook Reader Apps for iPhone and iPad
Top 4 Best VPN Apps for iPhone and iPad
Top 5 Best Apps for Monitoring Data on iPhone and iPad
Top 5 Best Translation Apps for iPhone and iPad
Top 5 Best Alarm Apps for iPhone and iPad
Top 5 Best Calendar Apps for iPhone and iPad
Top 5 Best Photo Editing Apps for iPhone and iPad
Hope with this, you have learnt How to Use the Subscription Feature on YouTube.
Please share and like below, also comment below for any problem faced or encountered.