How to Delete Files from Google Drive
Before the coming of Cloud Storages, there have always been ways we store files. We could store them in hard drives and flash drives but none of those have been more convenient and easy to maintain than cloud storages.
Google Drive is a very popular option for storing files. It is a decent cloud storage that even has a free 15GB storage. So you have a reasonable amount of space to store your files and folders.
It is inevitable that you will delete files as you may not need a file or want to free space from your drive. In the latter case, removing files from the drive is the great way to go.
How to Delete Files from Google Drive
1. Open Google Drive website in a browser on your computer.
2. Locate the Storage section at the left sidebar. Looking at that section will reveal how much storage space is left in your Google account.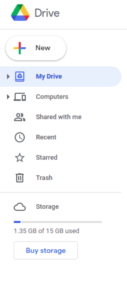 3. Next, click the Storage option. This will open up a list of large files in your drive.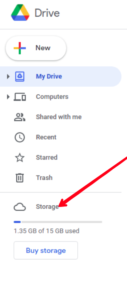 4. You can then go ahead to select multiple files you wish to delete. Do this by pressing the Cmd/Ctrl key while selecting the file.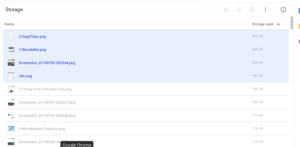 5. Proceed to delete the files by clicking the thrashcan icon at the top.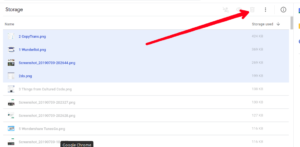 When you do this, Google Drive will move the files to trash.
Find Files in Folder & Delete them
If you just deleted a file and you want to get more files within the folder where the file you deleted is located, do the following
1. Right-click on the said file and select Show File Location.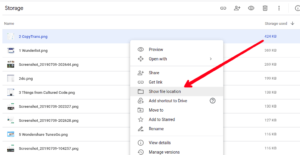 2. You can select Multiple files and click the trash icon to delete all the selected files.
You may also have a backup of the file you want to delete. Simply click the Download button after right clicking. And it will be downloaded to your computer.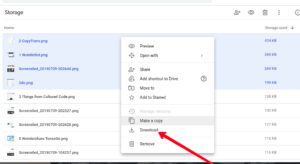 After Deleting Files
Deleting Files like this doesn't mean you will have more space on your drive. This is because Google Drive still keeps these files for 30 days before finally deleting them. You can easily recover them within that 30 days.
However, you can permanently delete them from your drive. Here's how to do this:
1. Go to the Trash of Bin section which is located in the sidebar.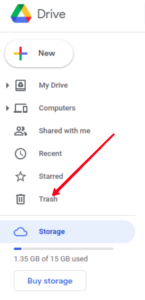 2. In the Trash page, there you'll see the files that you deleted but has not permanently removed.
3. You can permanently delete a file by right-clicking on it and choosing Delete Forever.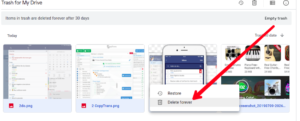 4. You can quickly delete all the files in the trash by clicking Empty Trash and all files will be deleted at once.
5. Confirm your action by clicking the "Delete Forever" button.
After doing all that, you'll find that all you have more storage space.
Rounding Up…
If you're already running out of space and you don't want to upgrade your storage, deleting files is your last resort. And it's quite easy and straightforward to delete files from Google Drive. We hope you found this guide helpful? If you did, kindly leave a comment and don't forget to share.
You can also check out
How To Edit A Zoom Recording
How to Change your Background in Zoom
How to Change Your Name in Zoom Before a Meeting
How to Change Your Name in Zoom During a Meeting
How to Add Photos on TikTok
How to Know Those That Viewed Your Profile on TikTok
TikTok: How To Edit A Video Caption After Posting
How to Check NIN on MTN, Glo, Airtel and 9mobile
DStv Subscription Package, Prices with Channels
Startimes Subscription Package, Prices, And Channel List For Each Plan
GOtv Subscription Package GOtv Max, Jolli, Jinja and Lite Channel List and Price
GOtv Assigned Channel Number with Channel
GoTV Customer Service Contact, Social Media Handle & Email Address
StarTimes Customer Care Contact, Social Media Handle & Email Address
Top 5 Best Web Browsers for Android
Top 5 Best Music Player Apps for Android
Top 5 Best Alarm Clock Apps for Android
Top 5 Best eBook Reader Apps for iPhone and iPad
Top 4 Best VPN Apps for iPhone and iPad
Top 5 Best Apps for Monitoring Data on iPhone and iPad
Top 5 Best Translation Apps for iPhone and iPad
Top 5 Best Alarm Apps for iPhone and iPad
Top 5 Best Calendar Apps for iPhone and iPad
Top 5 Best Photo Editing Apps for iPhone and iPad
Hope with this, you have learnt How to Delete Files from Google Drive.
Please share and like below, also comment below for any problem faced or encountered.