How to Delete Duplicate Photos in Google Photos
There was a time we could only store images on our phone's internal storage. And then SDcards came and we have moved far above that to Cloud storage. The advantages cloud storage offers is great. In the case of loss of your phone or SDCard, all the photos you back-uped can be restored. Or maybe you want to access your photos on another device, having them on a cloud storage like Google Photos makes this possible easily.
Google Photos offers 15GB of free storage and if you don't want to run out of space quickly, you have to do away with what would cause that. Duplicate Photos can be a cause  of the filling up your storage. In this article, we guide you on how to delete duplicate photos on Google Photos.
Why you Find Duplicate Photos in Google Photos
Google Photos was built with the ability to detect duplicate photos and prevent them from being uploaded. This is due to the AI and algorithm features that Google Photos packs.
Google Photos Detects Photo Changes
Using every image's unique hash code, Google Photos is able to detect identical photos and stops them from being uploaded multiple times. The case where the algorithm won't work is when a photo's hash code has been changed due to changes made to the photo. This changes can range from editing, adding stickers, modified metadata of device time zone changes. When Google Drive can't match two identical photos due to any of the changes made, both of them will uploaded.
How to Locate Duplicate Photos on Google Photo
Google Photos doesn't feature an automatic way of detecting and finding duplicate photos so you will only be able to do it manually.
Why Third-Party Apps No Longer Work
In the past, you could do find duplicate photos with some apps, but that isn't possible anymore since Google Drive and Google Photo storages were seperated to exist as different entities. Those apps only work for Google Drive.
Metadata Makes it Possible
Metadata makes finding photos easier on Google Photos. Since photos are arranged by metadata, you can find the duplicated easily.
How to Delete Google Photo Duplicates on Desktop
1. Launch your favourite web browser and open Google Photos.
2. Locate the Photos link present at the left of the screen and all your photos will open up.
3. Browse through the photos and try locating duplicates. When. You find them, select the image and do so for other duplicates.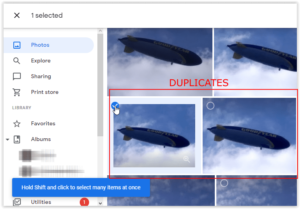 4. Click the delete button that has a trash icon and select Move to Trash. All the photos will then be removed on all your devices.
How to Delete Google Photo Duplicates on Mobile
1. Launch the Google Photos app and navigate to Photos which is at the bottom. This might already have been selected.
2. Try finding duplicates and select them.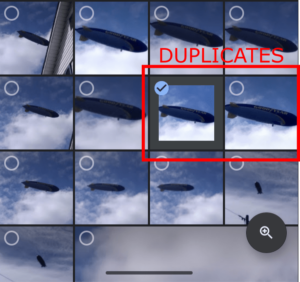 3. Tap the delete option represented by a trash icon. This will move the images to trash.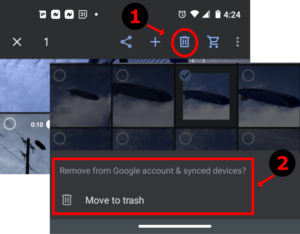 These steps will move the photos to trash and will remain there for 60 days before being permanently deleted.
Rounding Up…
Duplicate photos does not do anything good than to take up the space of your storage. After all, you can have the original copy of the image after deleting its duplicate. So what are you waiting for, go delete them! We hope you found this article helpful. If you did, kindly leave a comment and don't forget to share.
You can also check out
How To Edit A Zoom Recording
How to Change your Background in Zoom
How to Change Your Name in Zoom Before a Meeting
How to Change Your Name in Zoom During a Meeting
How to Add Photos on TikTok
How to Know Those That Viewed Your Profile on TikTok
TikTok: How To Edit A Video Caption After Posting
How to Check NIN on MTN, Glo, Airtel and 9mobile
DStv Subscription Package, Prices with Channels
Startimes Subscription Package, Prices, And Channel List For Each Plan
GOtv Subscription Package GOtv Max, Jolli, Jinja and Lite Channel List and Price
GOtv Assigned Channel Number with Channel
GoTV Customer Service Contact, Social Media Handle & Email Address
StarTimes Customer Care Contact, Social Media Handle & Email Address
Top 5 Best Web Browsers for Android
Top 5 Best Music Player Apps for Android
Top 5 Best Alarm Clock Apps for Android
Top 5 Best eBook Reader Apps for iPhone and iPad
Top 4 Best VPN Apps for iPhone and iPad
Top 5 Best Apps for Monitoring Data on iPhone and iPad
Top 5 Best Translation Apps for iPhone and iPad
Top 5 Best Alarm Apps for iPhone and iPad
Top 5 Best Calendar Apps for iPhone and iPad
Top 5 Best Photo Editing Apps for iPhone and iPad
Hope with this, you have learnt How to Delete Duplicate Photos in Google Photos.
Please share and like below, also comment below for any problem faced or encountered.