How to Block or Unblock on Twitter
Twitter is a great platform for connecting with people and reaching a wide audience. The platform is known to be powerful in disseminating news fast. Aside that, the platform gives users a voice and help them to share their thoughts. It's a useful platform indeed. But just as it makes you free to express your views, there can be some negativity attacking those views. And that's why Twitter has the block button, to disable someone from relating with you. In this post, we'll teach you how to block and unblock on Twitter.
How to Block Someone on Twitter
You can easily block a Twitter user using two methods: from their tweet or profile.
To block a user from their tweet, do the following:
1. Select the icon for more options (denoted by a down arrow).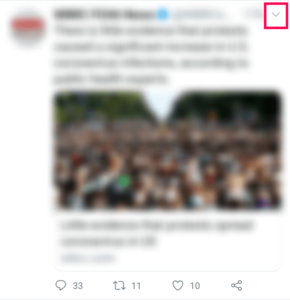 2. Hit Block @[username].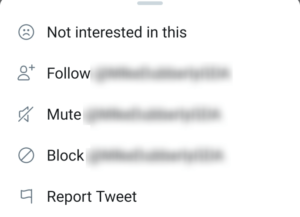 You may find that the process is slightly different with the two mobile operating system: Android and iOS. But once you block, you won't see that person's tweet anymore.
Maybe you want to do it from the person's profile instead of their tweet, it is possible. Here's how to block from a user's profile.
1. Get to the person's profile by search their name or handle.
2. Tap the three vertical dots located at the top right. Next, hit Block from the drop-down menu located at the right.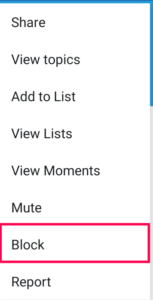 To be sure you've blocked someone, when you get to the person's profile, you'll see a button that has Blocked on it.
How to Unblock Someone on Twitter
If you have changed your mind and you want to unblock someone on Twitter, you can do so easily. There a couple of ways to unblock users on Twitter. The easiest way being that you can search for the person's handle. But if you don't remember their handle or they have changed it, you can access all your blocked account somewhere in your settings.
1. Tap your profile icon and navigate to Settings and Privacy.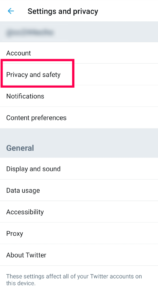 2. Next go to Privacy and Safety. Under Safety section, select Blocked Accounts..
3. Select the account you want unblocked
4. Next, tap the Blocked button and then select Unblock.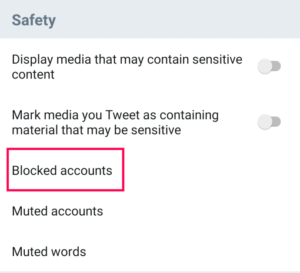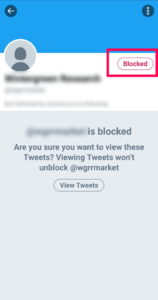 On iOS, you will be asked if you want to unblock the person but Android just asks you to select Yes to confirm your Unblock decision.
How to Unblock on Twitter Website
You can also do unblocking of users on Twitter website.
1. Sign into Twitter on the website and click your profile at the top.
2. Select Settings and Privacy located at the left menu.
3. Click Content Preferences and then Blocked Accounts in the Safety section.
4. You'll see a list of blocked accounts. Select the Blocked button to each of the users you want unblocked.
Rounding Up…
You'll want to protect your sanity and ward off negative vibes from your timeline. This is very important for your mental health and that's what the block button helps you achieve. We hope you found this post helpful? If you, kindly leave a comment and don't forget to share.
You can also check out
How To Edit A Zoom Recording
How to Change your Background in Zoom
How to Change Your Name in Zoom Before a Meeting
How to Change Your Name in Zoom During a Meeting
How to Add Photos on TikTok
How to Know Those That Viewed Your Profile on TikTok
TikTok: How To Edit A Video Caption After Posting
How to Check NIN on MTN, Glo, Airtel and 9mobile
DStv Subscription Package, Prices with Channels
Startimes Subscription Package, Prices, And Channel List For Each Plan
GOtv Subscription Package GOtv Max, Jolli, Jinja and Lite Channel List and Price
GOtv Assigned Channel Number with Channel
GoTV Customer Service Contact, Social Media Handle & Email Address
StarTimes Customer Care Contact, Social Media Handle & Email Address
Top 5 Best Web Browsers for Android
Top 5 Best Music Player Apps for Android
Top 5 Best Alarm Clock Apps for Android
Top 5 Best eBook Reader Apps for iPhone and iPad
Top 4 Best VPN Apps for iPhone and iPad
Top 5 Best Apps for Monitoring Data on iPhone and iPad
Top 5 Best Translation Apps for iPhone and iPad
Top 5 Best Alarm Apps for iPhone and iPad
Top 5 Best Calendar Apps for iPhone and iPad
Top 5 Best Photo Editing Apps for iPhone and iPad
Hope with this, you have learnt How to Block or Unblock on Twitter
Please share and like below, also comment below for any problem faced or encountered.