Flutterwave Review: What you Need to Know About the Payment Platform
Before now, merchants could only sell their products physically. They had to sell to their customers in person and this could prove inconvenient and have security risk. With the rise of e-commerce however, things have changed.
There are many businesses selling to customers without a physical store in place as all the transactions are done virtually. E-commerce brought about this has had grown significantly over the years. Even in Nigeria, many sellers have embraced it and customers feel it's the most convenient way to buy things.
Though various forms of technologies come with their risk, e-commerce isn't without it's risk too. With the wave of cyber crimes and fraud, it could be difficult for the average Nigerian to trust an e-commerce store let alone a payment gateway.
Flutterwave came on board and offered Nigerians a secure means by which customers can make payments and Sellers can receive their payments. This makes for an easy way to make transactions on the internet in a country like Nigeria where it was difficult in the past with payment platforms like PayPal. In this article, we analyse Flutterwave and their offerings as a fintech platform.
About Flutterwave
In a bid to revolutionised the way payment is done in Nigeria and Africa, Flutterwave was founded in 2016. The payment platform has massively developed since then adding more products and features
Flutterwave was founded by a team of ex-bankers, entrepreneurs and engineers. The payment startup has Olugbenga Agboola as its CEO. The platform relies on cutting-edge technology to provide a payment gateway that produces global businesses in Africa.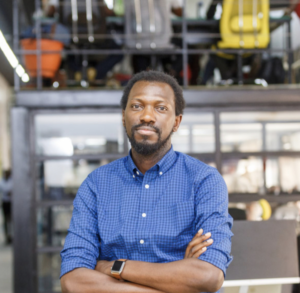 Flutterwave's mission is to "simplify payments for endless possibilities" They make it possible for businesses to accept payment anywhere from across Africa and around the world.
Is Flutterwave Secure?
We know you want to know if Flutterwave is a secure platform for your money. Don't worry, we've researched and gotten answers to that.
Flutterwave says "we take security seriously so every payment made on our platform is 100% secure, even exceeding industry standard."
They are PA DSS & PCI DSS Compliant which guarantees security and shows that the payment gateway is guaranteed by the highest level of security audit.
With ISO 27001 & 22301 Certification, you can be ready assured that Flutterwave is fully equipped to handle payments having been certified for acceptable business practices and processes.
How much does Flutterwave charge?
Flutterwave charges varies on whether you are doing local transactions or international transactions.
For local transactions, Flutterwave will take 1.4% as processing fees. Processing fees are capped at a minimum of N2000.
If you're doing an international transaction, 3.8% will be taken as processing fees. It is worthy to note that Flutterwave accepts payment from anywhere in the world.
You'll receive your payment the next day after it was made if it is a local transactions but international transactions varies based on your region.
What Channel does Flutterwave Work with?
As Flutterwave designs its platform to ease payments, they have a variety of payment methods you can use:
1. Debit and Credit Cards
2 Bank Account
3. Mobile Money
3. POS
4. M-Pesa
5. Visa QR
6. Bank Transfer
7. USSD
Rounding Up…
With the likes of Flutterwave, the problems Nigerian merchants has with receiving payments from around the world came to an end. Flutterwave is an innovative company that has helped many businesses. We hope this review was helpful. If it was, kindly leave a comment and don't forget to share.
You can also check out
How To Edit A Zoom Recording
How to Change your Background in Zoom
How to Change Your Name in Zoom Before a Meeting
How to Change Your Name in Zoom During a Meeting
How to Add Photos on TikTok
How to Know Those That Viewed Your Profile on TikTok
TikTok: How To Edit A Video Caption After Posting
How to Check NIN on MTN, Glo, Airtel and 9mobile
DStv Subscription Package, Prices with Channels
Startimes Subscription Package, Prices, And Channel List For Each Plan
GOtv Subscription Package GOtv Max, Jolli, Jinja and Lite Channel List and Price
GOtv Assigned Channel Number with Channel
GoTV Customer Service Contact, Social Media Handle & Email Address
StarTimes Customer Care Contact, Social Media Handle & Email Address
Top 5 Best Web Browsers for Android
Top 5 Best Music Player Apps for Android
Top 5 Best Alarm Clock Apps for Android
Top 5 Best eBook Reader Apps for iPhone and iPad
Top 4 Best VPN Apps for iPhone and iPad
Top 5 Best Apps for Monitoring Data on iPhone and iPad
Top 5 Best Translation Apps for iPhone and iPad
Top 5 Best Alarm Apps for iPhone and iPad
Top 5 Best Calendar Apps for iPhone and iPad
Top 5 Best Photo Editing Apps for iPhone and iPad
Hope with this, you have learnt Flutterwave Review: What you Need to Know About the Payment Platform.
Please share and like below, also comment below for any problem faced or encountered.