Cowrywise Review: What you Need to Know About the Saving Platform
There is no doubt that saving is an habit that needs to be inculcated to have an healthy financial life. You must have have heard of "saving for the rainy days", a term to encourage you to save for unexpected difficult times.
The advantages of saving cannot be overemphasized. Whether it is saving for a project, school fees or to buy a house, saving helps you reach your goal in a way that even surprises you. It requires discipline to maintain a saving lifestyle.
Because there are many things calling for our attention to spend money on, many are compelled to part with their money on things they don't even need. It is therefore imperative for one to find ways to build this saving discipline in oneself.
Cowrywise figured this out and decided to build a platform to help with the saving culture among Nigerians. Having understood many see it as a challenge to save, they rolled out the Cowrywise platform, a savings and investment service. In short, they make it easy to save and invest through digital means. In this review, you are going to learn more about Cowrywise, and what they have to offer.
About Cowrywise
Cowrywise as we said above helps Nigerians with savings and investment, and features an automated savings system. It allows you earn interests on your savings and also diversify your investments. Founded in 2017 by Razaq Ahmed and Edward Popoola, the platform has helped many Nigerians to attain their saving goal.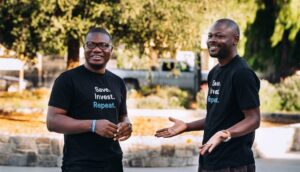 Cowrywise allow users to save as little as N100 and has an array of savings and investment options. Users can easily plan their money and save it to improve their financial life. As long as you have an internet-enabled device, you can access Cowrywise and you'll be good to go with saving.
Cowrywise Saving Plans
In this section, we will be looking at the features of Cowrywise that help you in saving. Cowrywise has flexible plans that help you plan, and manage your finances. Understand each of the plans and use the one that suits you:
1. Regular Savings
This plan allows you to save periodically by automation. You can either save daily, weekly, or monthly. If you wish, you can decide to save at anytime. This plan has a minimum duration of 3 months.
2. Savings Circle
This is a Cowrywise plan that helps you save as a group. Your group will have a Target and save together towards that target. You can invite your family and friends to join you on the saving goal.
3. Halal Savings
With Halal Savings, Muslim and people of other Faith's can save with zero-interest banking. It is designed for the Islamic banking system and offers zero interest on savings.
4. Life Goals
This is a saving plan that works for long-term goal. It can also be automated allowing you to save daily, weekly or monthly. The plan allows you to save for a minimum period of 1 year.
How to Register on Cowrywise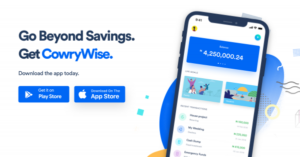 Now that you know about Cowrywise, you may want to register on the platform. You can download Cowrywise from the Google Play Store or the Apple App Store .
Rounding Up…
Rivaling the Cowrywise platform is Piggyvest. They are both savings platform that have little differences. In all if you want to be better at saving, you should try any of these saving platform and you'll be closer to your saving goals than you expected. We hope you found this helpful. If you did, kindly leave a comment and don't forget to share.
You can also check out
How To Edit A Zoom Recording
How to Change your Background in Zoom
How to Change Your Name in Zoom Before a Meeting
How to Change Your Name in Zoom During a Meeting
How to Add Photos on TikTok
How to Know Those That Viewed Your Profile on TikTok
TikTok: How To Edit A Video Caption After Posting
How to Check NIN on MTN, Glo, Airtel and 9mobile
DStv Subscription Package, Prices with Channels
Startimes Subscription Package, Prices, And Channel List For Each Plan
GOtv Subscription Package GOtv Max, Jolli, Jinja and Lite Channel List and Price
GOtv Assigned Channel Number with Channel
GoTV Customer Service Contact, Social Media Handle & Email Address
StarTimes Customer Care Contact, Social Media Handle & Email Address
Top 5 Best Web Browsers for Android
Top 5 Best Music Player Apps for Android
Top 5 Best Alarm Clock Apps for Android
Top 5 Best eBook Reader Apps for iPhone and iPad
Top 4 Best VPN Apps for iPhone and iPad
Top 5 Best Apps for Monitoring Data on iPhone and iPad
Top 5 Best Translation Apps for iPhone and iPad
Top 5 Best Alarm Apps for iPhone and iPad
Top 5 Best Calendar Apps for iPhone and iPad
Top 5 Best Photo Editing Apps for iPhone and iPad
Hope with this, you have learnt about Cowrywise Review: What you Need to Know About the Saving Platform.
Please share and like below, also comment below for any problem faced or encountered.