5 Best Email Apps for iOS 2021
Email is a popular way of communication over the internet. You can easily send messages to email addresses over long distances. It is one of the oldest means of communication on the internet and remains widely used till now. In this post, we highlight the best app for emails.
1. Microsoft Outlook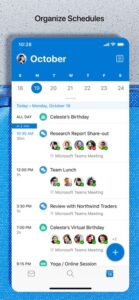 Outlook came up as a result of Microsoft acquiring Accompli in 2014 and this caused a rebrand of the app making it have a more excellent design. The Outlook app is a combination of your email, attachments, calendars and contacts. So you have them in one single app for more productivity. You can easy see important message first, all thanks to Outlook's analytic engine. It features swipe controls for faster and easier access to emails. The app is capable and integrates well with Exchange, Outlook.com, Yahoo Mail, Gmail, Office 365 and iCloud accounts. The iOS Outlook has the Do Not Disturb feature which is very handy.
2. Gmail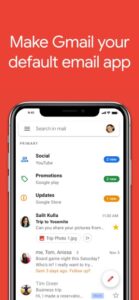 Gmail is a fully-featured email app that works best with your Gmail account. Since it is Google-owned, other Google services like Google Drive, Google Docs, Google Sheets work well with it. With integration with Google Drive, you can easily preview any file. There's is even option to save the file to your Google Drive. It is also possible to accept or decline Google Calendar invites right from an email. Gmail also has lots of customization options. You can choose the default view (which displays an icon for each sender and also a preview for any attachment) or Compact (displays emails without icons) or Comfortable (which excludes the previews)
3. Apple Mail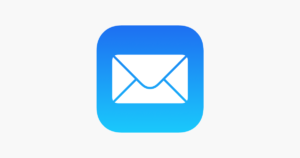 Apple Mail comes installed on every iPhone. When you tap links to compose a new message, you're most of the time taken to the app. It has a neat interface that can host multiple email accounts. With gestures access like swiping, you can easily access functions like archive or unread. You can create emails and attach Media from your phone or an cloud storage. The important things that you'll have to do with messages when they arrive like replying, transferring messages to folder, or archiving, are possible with Apple Mail. The app doesn't however have other important features like auto-reminders, or snoozing of emails.
4. Airmail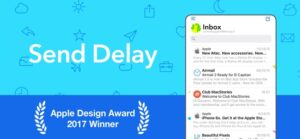 Airmail is a competent email app that helps your organization and productivity. It allows users to easily organise folders using labels. More than that, you can add emails to calendars, and schedule email delivery. The app supports Exchange, IMAP, POP, and Gmail. It also gives you the ability to manage contacts. Other email functions you can perform are blocking senders, snoozing emails, or locking emails. It also allows you to include attachment from cloud storage to your email. In the package is also a smart, filtered inbox.
5. ProtonMail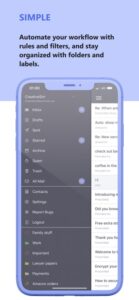 If what you want in an email app is more of security, then ProtonMail may be fit for you. Email users are usually under attack and even with Apple's iOS excellent security, you may want more security and this is what ProtonMail offers. With the end-to-end encryption feature, you can be assured that all your data are well secured. The app an easy to use interface which lets you have seamless organization and productivity. Open-source and easy-to-use, ProtonMail is great for anyone who wants high-level security and doesn't want to spend at all.
Rounding Up…
Whether it is an official email you're sending for work, cover letter, or a casual email, the email apps listed here will help you in organising and managing your email. We hope you found this helpful? If you did, kindly leave a comment and don't forget to share.
You can also check out
How To Edit A Zoom Recording
How to Change your Background in Zoom
How to Change Your Name in Zoom Before a Meeting
How to Change Your Name in Zoom During a Meeting
How to Add Photos on TikTok
How to Know Those That Viewed Your Profile on TikTok
TikTok: How To Edit A Video Caption After Posting
How to Check NIN on MTN, Glo, Airtel and 9mobile
DStv Subscription Package, Prices with Channels
Startimes Subscription Package, Prices, And Channel List For Each Plan
GOtv Subscription Package GOtv Max, Jolli, Jinja and Lite Channel List and Price
GOtv Assigned Channel Number with Channel
GoTV Customer Service Contact, Social Media Handle & Email Address
StarTimes Customer Care Contact, Social Media Handle & Email Address
Top 5 Best Web Browsers for Android
Top 5 Best Music Player Apps for Android
Top 5 Best Alarm Clock Apps for Android
Top 5 Best eBook Reader Apps for iPhone and iPad
Top 4 Best VPN Apps for iPhone and iPad
Top 5 Best Apps for Monitoring Data on iPhone and iPad
Top 5 Best Translation Apps for iPhone and iPad
Top 5 Best Alarm Apps for iPhone and iPad
Top 5 Best Calendar Apps for iPhone and iPad
Top 5 Best Photo Editing Apps for iPhone and iPad
Hope with this, you have learnt the 5 Best Email Apps for iOS 2021.
Please share and like below, also comment below for any problem faced or encountered.