How to Find your Liked TikTok Videos
TikTok isn't your regular Facebook or Twitter. It's a video social media platform where users and creators are mostly involved in fun. The platform has grown incredibly popular since it came on board.
Creative ideas are what makes for great videos in TikTok and there are many creators ready to wow you with their creativity. If you love what they offer, you can give them a Like.
Just like other social media platforms, like is a way of interacting with contents and show that you enjoy or are impressed by them. If you want to know features associated with the like function on TikTok, then you're at the right place.
How to See Your Liked Videos
TikTok has the Like feature to help users show their love for a video. If you are a creators you may want to know the number of likes on your video to know the statistics and compare it with that of other videos. Here's how to know the likes on your videos.
1. Launch TikTok and select the Me icon that will give you access to your activities. In the Me menu, locate and select the video you want the likes shown.
2. At the right-hand side, you'll see a heart symbol which has the number of likes.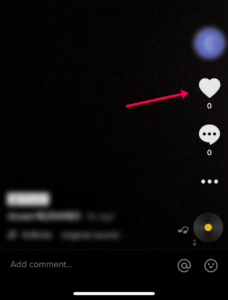 You can do these for each of your videos or even all your videos and compare the numbers to see how you're doing on TikTok.
To see the video you've liked so far, you also need to go to the Profile page to see them.
1. On the profile page are three options beneath the Edit Profile option. Tap the heart icon there.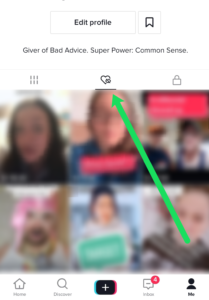 All the videos which you've liked will now appear.
How to Follow a TikTok Creator/Like their Videos
Since TikTok is a social platform, you'll be seeing videos from other creators and you may want to like these videos or even follow creators.
Tap the heart icon to like a video
To follow creators, simply tap the + icon.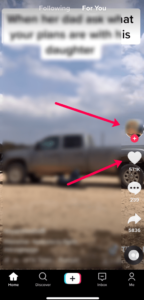 You'll see the video in the For You Page and you can check the creators you're following in the Following page.
How to Dislike a Video in TikTok
Not all videos will suit you. Some will catch your attention and earn your Like, other will suck and you may just feel like using an unlike button even after liking it at first. Here's how to unlike a video on TikTok
1. Go to the For You page and locate the video you want to dislike.
2. Long press the video and select Not Interested from the pop-up menu. This will remove the video from the For You page.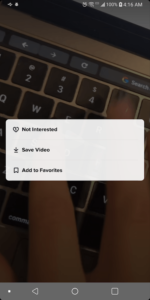 Find Videos on TikTok
When you first sign in to TikTok and begin to browse videos, you'll discover that you find just random videos. This is because you are not following anyone and you're just new. The moment you start watching this videos and engaging with them, TikTok begins to learn what you like. As you spend more timeto watch more videos on the app, TikTok tailors contents for you.
TikTok features a page within the app called Discover that allows you to search and find trending videos, and hashtags. The hot hashtags in the discover page is put there as a result of the activities on that particular hashtag. You can also browse the top hashtags at the moment.
Using the search function, you can explore TikTok by looking for creators, ideas, song titles.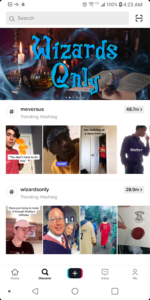 Rounding Up…
The heart reaction is one of the features that makes TikTok fulfilling for creators. With many likes, a creator will be motivated to put more contents. It can be pretty addictive. We hope you found this guide helpful. If you did, kindly leave a comment and don't forget to share.
You can also check out
How To Edit A Zoom Recording
How to Change your Background in Zoom
How to Change Your Name in Zoom Before a Meeting
How to Change Your Name in Zoom During a Meeting
How to Add Photos on TikTok
How to Know Those That Viewed Your Profile on TikTok
TikTok: How To Edit A Video Caption After Posting
How to Check NIN on MTN, Glo, Airtel and 9mobile
DStv Subscription Package, Prices with Channels
Startimes Subscription Package, Prices, And Channel List For Each Plan
GOtv Subscription Package GOtv Max, Jolli, Jinja and Lite Channel List and Price
GOtv Assigned Channel Number with Channel
GoTV Customer Service Contact, Social Media Handle & Email Address
StarTimes Customer Care Contact, Social Media Handle & Email Address
Top 5 Best Web Browsers for Android
Top 5 Best Music Player Apps for Android
Top 5 Best Alarm Clock Apps for Android
Top 5 Best eBook Reader Apps for iPhone and iPad
Top 4 Best VPN Apps for iPhone and iPad
Top 5 Best Apps for Monitoring Data on iPhone and iPad
Top 5 Best Translation Apps for iPhone and iPad
Top 5 Best Alarm Apps for iPhone and iPad
Top 5 Best Calendar Apps for iPhone and iPad
Top 5 Best Photo Editing Apps for iPhone and iPad
Hope with this, you have learnt How to Find your Liked TikTok Videos.
Please share and like below, also comment below for any problem faced or encountered.