How to Delete All Videos on TikTok
With many people going on social media to be entertained, TikTok is a place to have the entertainment. Not only are you entertained, you experience creativity in various forms from the videos released by numerous creators on the platform. The platform boasts of a massive number of users and it can easily be said that TikTok is a successful platform.
Video is the core of TikTok and many creators push out this kind of contents to wow their fans. But maybe you're one of those who have gone popular and for one reason or two, you're considering a fresh start on the platform (difficult decision!), this guide was created for you. Here, we teach you how to delete all your videos on TikTok.
How to Delete all your TikTok Posts
TikTok can allow you to delete videos you uploaded to the platform and it is easy to do so. With just three taps, you get a video down. If you have so many video, then there may be a little challenge as TikTok doesn't allow you to mass-delete your videos.
Here's how to a delete a video post on TikTok
1. Launch TikTok and tap Me. From there, select TikTok Gallery and locate the video you want to delete.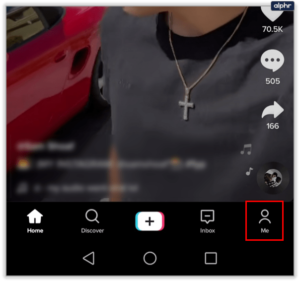 2. Tap the three-dot icon to bring up the menu or the arrow on iOS. From the menu, tap Delete.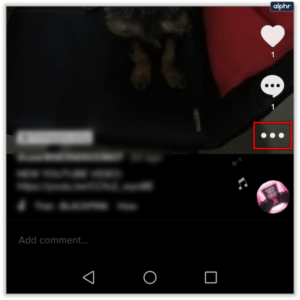 3. Do these for each and every one of your videos on TikTok.
Once you delete the videos, they are gone forever. So make sure you actually want to delete them before going ahead.
How to Delete your TikTok Account
If deleting the video on your TikTok is cumbersome and time-consuming, you can choose to delete your TikTok Account. This is extreme, we know and you should only do this if it is very necessary to do so. Perhaps you want a fresh start or you just want to get rid of that account, this method may be best for you. That said, all contents you uploaded, followers and likes will be gone. Follow the steps below to achieve this:
1. Launch TikTok and select Account. Tap the menu icon.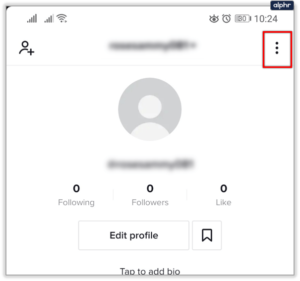 2. From the menu, select Manage Account and next, Phone Number. Enter your phone number.
2. A 6 sight code will be sent to your phone and you are to input that into the required field on TikTok.
3. Next, hit Delete Account. TikTok will ask you to confirm that you want to go ahead with your action. If you are sure, hit Continue.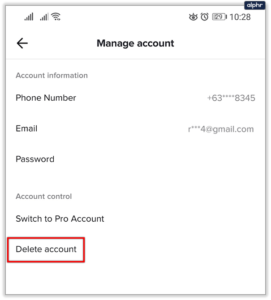 4. Input the code and select Delete Account once more.
You just have a 30 days window to get your account back after deleting. If you try to recover your account within this window, you will also see your videos.
Getting into TikTok Again
If for whatever reason you deleted your TikTok account, chances are that you want the fun-filled experience back but on a fresh note. You are free to start over. Everything can be brand new and you begin to build anew again. Since you've were on an account before, starting a new one won't pose a problem because of your experience with the platform. Here's how to start afresh:
1. Launch TikTok on your Android or iOS device.
2. Specify your birthday and select either Sign up with Phone Number or with Email.
3. Now fill in your details and proceed to the next step of completing the puzzle or Captcha.
4. Input a password and select Next. Create a username, enter it and hit Sign up.
Once you sign up, your TikTok will now be active and you start the journey of following people, engaging with videos, liking, and uploading your own videos.
Rounding Up…
So if you're really sure you want to take the big step of deleting your TikTok or terminating your account, this guide contains instructions for you to follow and then have a fresh start. We hope you found this guide helpful. If you did, kindly leave a comment and don't forget to share.
You can also check out
How To Edit A Zoom Recording
How to Change your Background in Zoom
How to Change Your Name in Zoom Before a Meeting
How to Change Your Name in Zoom During a Meeting
How to Add Photos on TikTok
How to Know Those That Viewed Your Profile on TikTok
TikTok: How To Edit A Video Caption After Posting
How to Check NIN on MTN, Glo, Airtel and 9mobile
DStv Subscription Package, Prices with Channels
Startimes Subscription Package, Prices, And Channel List For Each Plan
GOtv Subscription Package GOtv Max, Jolli, Jinja and Lite Channel List and Price
GOtv Assigned Channel Number with Channel
GoTV Customer Service Contact, Social Media Handle & Email Address
StarTimes Customer Care Contact, Social Media Handle & Email Address
Top 5 Best Web Browsers for Android
Top 5 Best Music Player Apps for Android
Top 5 Best Alarm Clock Apps for Android
Top 5 Best eBook Reader Apps for iPhone and iPad
Top 4 Best VPN Apps for iPhone and iPad
Top 5 Best Apps for Monitoring Data on iPhone and iPad
Top 5 Best Translation Apps for iPhone and iPad
Top 5 Best Alarm Apps for iPhone and iPad
Top 5 Best Calendar Apps for iPhone and iPad
Top 5 Best Photo Editing Apps for iPhone and iPad
Hope with this, you have learnt How to Delete All Videos on TikTok.
Please share and like below, also comment below for any problem faced or encountered.