How to use your Android Phone as a Webcam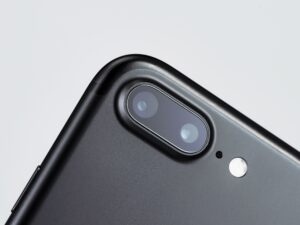 You can use your phone for a thousand things, isn't it? The answer to that question would probably be a yes. With a smartphone, the possibilities are endless. What about your phone's camera as a webcam? Well, it's absolutely possible. You can connect your Android phone with your laptop and use it to stream videos to Zoom or Skype. Want to know how to do this, ride on this journey with us…
The most easy way to use your phone as a webcam is by installing a third-party app. We have here two apps you can download from the Google Play Store to transmit video from your phone's camera to your computer.
Using DroidCam
You can use your Android phone as a webcam with your PC. DroidCam offers a wireless way of connecting your phone to be used as a webcam.
1. Download DroidCam from Google Play Store (You have to have a phone running Android 5.0 or higher. Confirm this by going to Settings > About Phone > Android version .
2. On your PC, Download the Windows client. Install it by following the setup installation instructions.
3. When downloaded, you will see the DroidCam app icon on your PC's desktop. Launch it. Open the app you just downloaded on your Android device. Ensure that your phone and desktop are connected on the same Wi-Fi network.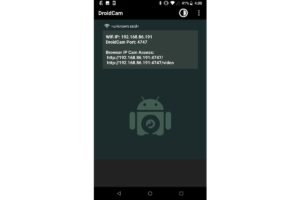 4.  Check the Android app, you'll see numbers that appear after Wi-Fi IP and DroidCam Port. You"ll need these numbers for the desktop client. Input the values into the fields on the PC client. Ensure Video and Audio is checked off. Click Start.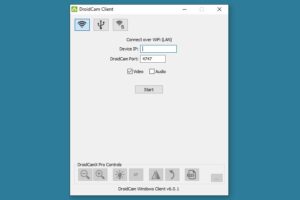 5. When that is done, the camera on the phone app will be launched, and the video feed will be transmitted to the PC client.
To use the setup with your video conferencing app, launch the DroidCam PC client and the app first. On your video conferencing app's settings, change the camera and microphone input to DroidCam and DroidCam Virtual Audio. The camera will begin shooting and transmitting feeds via the phone's app.
You should note that DroidCam doesn't work with apps that were gotten from Microsoft Store.
You'll see more features like contrast and sharpness tools, higher video quality and more in DroidCamX app (a paid version which also removes ads).
Using IP Webcam
Using Wi-Fi and IP Webcam, video data can be streamed from your phone to your computer. For it to work, your Android phone must be connected to the same network. Once you have your phone connected to the same network as your computer, do the following:
1. From the Google Play Store, Download and install IP Webcam.
2. Launch the app and you'll be taken to the configuration screen where you can set options for video quality, username/password, port, sound.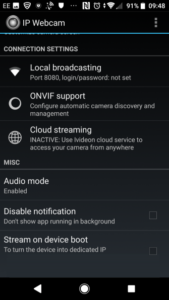 3. Click on the Start Server option.
4. IP Webcam will use your camera to start the streaming of the video to an IP address and port. Tap the "How Do I Connect" button you see on the top left and select "I'm Using W-Fi Router". An address like this "http://10.42.43.89:8080" will be presented to you.
5. Note this address, and enter it into your computer web browser. When it opens, various links will be displayed that will point out ways to use your new webcam.
6. Select the suitable one for your operating system. The option you choose will depend on your operating system. The link you choose will take you to a download page for the webcam driver for your computer.
You can also check out
How to Download YouTube Playlist using a Download Manager
View Milliseconds in VLC Media Player
How to Download Facebook Video using a Download Manager
How to Unlock Your Android Device if your Forgot the Password
How to check BVN on MTN, Glo, Airtel and 9mobile
How to Download Facebook Private Video using a Download Manager
Hope with this, you have learnt How to use your Android Phone as a Webcam.
Please share and like below, also comment below for any problem faced or encountered.