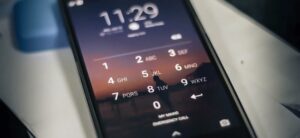 We are in a time when smartphones are dominating everywhere. You hardly can find any home that's not using a smartphone. Even at that, the Android platform remains the most widely used OS on smartphones. That said, as a smartphone user, you wouldn't want unauthorized access to your data. For that reason, you set a lock of some kind like a password, PIN or pattern lock. We forget things and as such, we may also forget our passwords. When that happens, you want some ways to open your phone to be able to use it again. The steps here will help you with that…
Unlocking with Smart Lock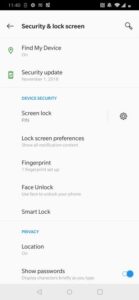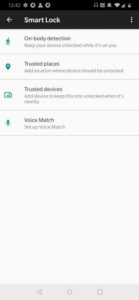 With Smart Lock, Android can let you unlock your phone after you've specified some certain conditions which the security function should bypass. The feature can be found in Settings > Security & location > Smart Lock. Your current lock password have to be inputted for changes to be made to the feature during the setup. After that, you can define five options that you can unlock your phone with without a password:
Trusted places: With this option, you can unlock your phone near a predefined address via the Location function of your phone.
On-body detection: With sensors, the phone is able to detect you as the trusted owner of the phone and stays unlocked when it senses you're carrying it.
Voice Match: Detects your voice and unlocks if it is a trusted voice.
Trusted face: Using the facial recognition technology, your phone will be unlocked.
Trusted Devices: You can connect your device to a trusted Bluetooth device, like your fitness tracker and your phone will be unlocked.
Having one or more of these options means that you can always unlock your phone if you've forgotten your password.
Unlocking using Find My Device
Formerly known as Android Device Manager, Find My Device is mainly used in helping to recover a stolen device by detecting its location. The platform can also be used to lock or ring your Android device. The feature functions in full are three options namely, Ring, Lock and Erase. You are required to login into your Google Account that manages your Android device for it to work.
Open www.google.com/Android/find on any web browser on PC or a smartphone and then log into your Google account. Then select the Android device to be unlocked.
2. Three options will be shown, select the Lock option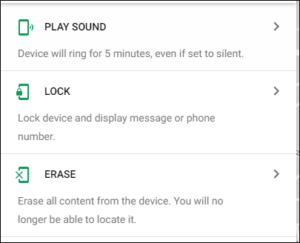 3. This will prompt a new window to pop-up and from there you can set a new password for the said Android device.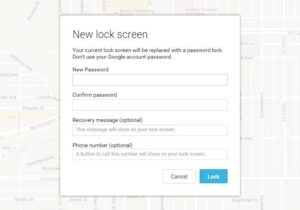 5. On the locked device, input the new password you set on Find My Device and the phone will be unlocked.
Factory Resetting Your Phone
You may have to factory reset your phone if the above methods fail. Doing this will erase all your data.
1. Power off your device firstly. After that, remove your memory card from its slot.
2. Next, hold the power/lock button and the volume down key at the same time for a few seconds. This will take you to the recovery mode.
3. Using the volume keys as control, scroll down to Wipe Data/Factory Reset. With the Power/Lock key, select Yes, Delete all User Data.
5. After that, reboot your phone and you'll find that the password settings have been erased, so your phone would be unlocked. You can now set another password, pin or pattern in Settings.
You can also check out
How to Hide Chats on WhatsApp
How to Customise and Personalise Windows 10
How to Download Facebook Video using a Download Manager
Hope with this, you have learnt How to Unlock Your Android Device if your Forgot the Password.
Please share and like below, also comment below for any problem faced or encountered.