5 Best Gallery Apps for Android
Our smartphones have now become the go-to device when we want to capture those beautiful moments. The cameras that come with today's smartphone are very powerful and take high-quality photos.
After we've taken lots and lots of photos, the gallery app is at the receiving end. Your Android's phone default gallery may not be user friendly to help you navigate through photos, and that's why we've made this article where we reveal the 5 best gallery apps for Android.
Best gallery Apps for Android
1. Google Photos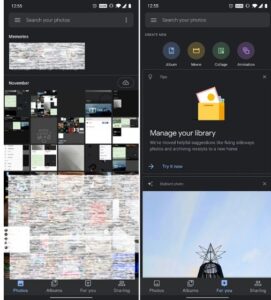 Google Photos is first on the list and is a popular one. Recent Android device comes with Google Photos pre-installed. This gallery app from tech giant, Google is one of the most advanced gallery app on the market. The app boasts of many features which includes visual search, a feature that gives you the ability to search for photos and things related to them. You can use text to search or even enter an emoji to search for a picture. With Google Photos, you can create cool albums, animations, collages and movies. One of the highlights of the app is the ability to store photos in the cloud through Google Drive. Other features that comes bundled with the app include secure photo sharing and a basic photo editor.
2. Piktures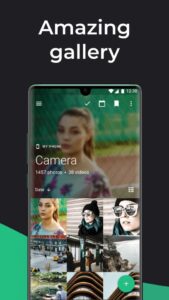 Piktures is one of the best Android gallery apps around. It features a beautifully designed and stylish interface, alongside gesture-based features that delivers solid organisation of your albums. It is easy to use, fast and ad-free. The app makes it easy to create new folders, remove unwanted folders, hide albums, and is integrated with cloud services. The app let's you view your files according to different metrics like dates and locations. It also supports multiple sorting and grid options. There's a built-in video player, image editor, GIF player, and many more.
3. Simple Gallery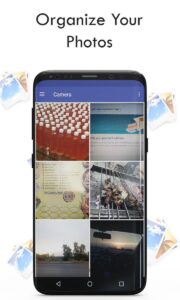 Need something simple? Then try Simple Gallery. The app lets you view images in grid form, and browse your device's internal memory. If you want something basic, then this is the app. This doesn't mean the app doesn't come with extra features, you have some bunch of interesting features. The app can allow you to change its look by changing its colour to suit your taste. You have the ability to adjust screen brightness and auto-rotate images when in full-screen mode. If there are some images you don't want littering your gallery, you can exclude directories from being scanned by the app and you can even hide images.
4. Slidebox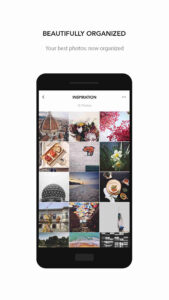 Next app we're looking at is Slidebox. This gallery app is a gesture-based app that gives you the ability to organise your photos via gestures. It is possible to scroll through photos in fullscreen, and even swipe up in order to delete photos you don't want appearing in the gallery. Slidebox is optimised for gesture control, and allows you to duplicate photos or compare similar photos. You can even delete photos with a simple swipe. The sorting system of the app is also seamless as you can sort photos into an album you choose at the bottom. Slidebox will let you import an existing collection from your gallery easily, and if you want, you can create a new one within the app to keep your photos organised.
5. A+ Gallery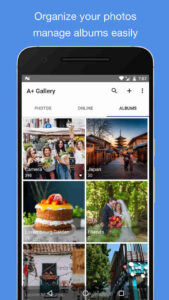 With A+ Gallery, managing albums and organising photos is a breeze!.  The app let's you find HD photos, search and organise albums with ease. The app organises your photos by date and location automatically. You can create new folders, and share photos right within the app. It also features list and grid views, and you can sort your albums using different orders. The app integrates with Facebook, Dropbox, Amazon Cloud Drive so that you can view photos from them. There's a recycle bin built-in and you can hide your private files in a vault that it has.
You can also check out
Top 5 Best Web Browsers for Android
Top 5 Best Music Player Apps for Android
Top 5 Best Alarm Clock Apps for Android
Top 5 Best Launchers Apps for Android
Top 5 Best Podcast Apps for Android
Top 5 Best Photo Editing Apps for Android
Top 5 Best Video Editing Apps for Android
Hope with this, you have learnt the 5 Best Gallery Apps for Android.
Please share and like below, also comment below for any problem faced or encountered.