5 Best TV Remote Control Apps for Android Devices
It's fulfilling to have one device control everything. Though we are not there yet, we are getting closer. That said, there are various apps available to help you control your TV from your Android phone.
Not only do these apps control TV, they also control other devices like cameras, projectors, TVs and so on. If you want a great app to control your TV and you want to save yourself the time of searching for the best, you've come to the right place. In this post, we provide the best remote control apps for TV.
Best TV Remote Control Apps for Android
1. Universal TV Remote – Twinone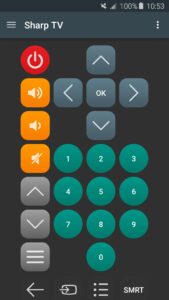 One of the best TV remote apps available from Android is the Universal TV Remote. There are no brand limitations with this one and you can use it on any TV. It boasts of a neat and intuitive interface. The app is ready to control your TV as soon as your download it. For the app to work, your Android device must be IR Blast-powered. The app doesn't get messed up with pop-up ads and you'll have a non-disturbing experience. Getting this app on your phone gives your Android the needed functionality to act as an alternative to your usual remote device.
2. Android TV Remote Control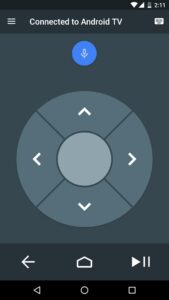 From Google, Android TV Remote Control is the official app for controlling TV on Android. The app relies on Wi-Fi network to enable you control any Android TV which are in the same network as your phone. You can also connect via Bluetooth if it is supported in your Android TV device. Bundled in the app are D-pad and touchpad controls. You can do voice search via the microphone icon (if your Android TV box supports it. The Android TV Remote Control can control any Android TV boxes irrespective of the manufacturer.
3. Anymote
Anymore is another great remote control app for TV. The app can control TB via IR and even WiFi. So any phone that doesn't have an IR remote blaster can as well control a TV using WiFi. The app worked on a Samsung Smart TV that was tested on the same network. It is able to control smart devices and apps, working for iTunes and VLC media player. The app will work free by just providing you with basic functions, but you'll have to deal with ads. You can explore all the full functions by shelling out a fee. It is important to check for the list of devices that are not supported on the app.
4. Mi Remote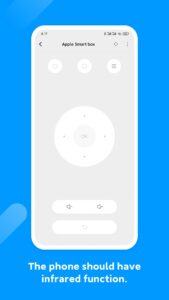 It's not compulsory to have a Xiaomi phone before you can use Mi Remote to control your TV. Mi Remote app was designed to work with almost any phone that has IR blaster in it. So a Samsung, Huawei or HTC can work with it. The Remote Control app works for various purposes and is capable of controlling a wide range of IR-enabled devices, including TVs, digital camera, air conditioners, projectors, and so on. The app also supports control over standard WiFi protocols. Mi Remote also has an function integrated in it to work with Peel Mi Remote extension which can give you access to a TV guide.
5. Peel Universal Remote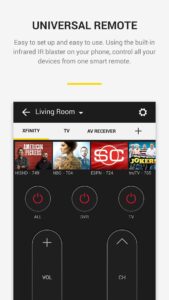 Peel Universal Remote has been long in the remote app market. It gained popularity when devices had infrared for about two minutes. It partnered with Smartphone makers like Samsung, and this amounted to a whooping 70 million downloads. With Peel, your smartphone can mimick an actual remote device and control TVs, TV boxes like Roku, and even air conditioners. For it to work, your Android smartphone must have a IR-blaster built-in.  Other useful features that the app comes with are, Comprehensive TV guide, Customizable remote, Voice Control Rich interface, and YouTube live.
You can also check out
Top 5 Best Web Browsers for Android
Top 5 Best Music Player Apps for Android
Top 5 Best Alarm Clock Apps for Android
Top 5 Best Launchers Apps for Android
Top 5 Best Podcast Apps for Android
Top 5 Best Photo Editing Apps for Android
Top 5 Best Video Editing Apps for Android
Hope with this, you have learnt the Best TV Remote Control Apps for Android Devices.
Please share and like below, also comment below for any problem faced or encountered.