5 Best Keyboards for Android Smartphones and Tablets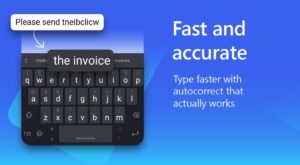 Android devices usually come with either the stock Android keyboard or OEMs made type, but you don't have to stick to those options. You can download a keyboard that helps you type faster and communicate more efficiently. There are plethora of keyboards on the Google Play Store that can help you achieve this and in this post, we'll mention the best, so check them out…
Best Keyboards for Android
1. Gboard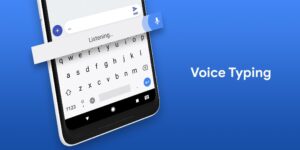 Gboard is one of the top Android keyboard developed by search engine giant, Google. The keyboard is great and this is due to its machine learning based predictions, and a dictionary which is linked to your Google account. It has other great features and the developers didn't stop there as they keep adding smart features to help users have an awesome typing experience. All these are put in a fast and responsive package. The keyboard doesn't have beautiful themes like other keyboards, but the ones available are still good looking, as well as a Material Black option. It is also possible to make your own gifs in Gboard. Above all, Gboard is absolutely free.
2. SwiftKey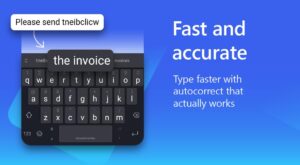 SwiftKey is a top rated keyboard on the keyboard market. The keyboard is much preferred to the native keyboard app. After Microsoft bought the keyboard in 2016, its reliability increased. SwiftKey is backed by artificial intelligence which makes it adapt and learn what you type and predict whenever you want to type. The keyboard app boasts of auto-correct and gesture typing helping you type faster. It also features a robust emoji keyboard housing a lot of emojis, GIFs and many more. It is a customisable keyboard that boasts of several themes, and it can allow you to create your own personal theme.
3. Fleksy Keyboard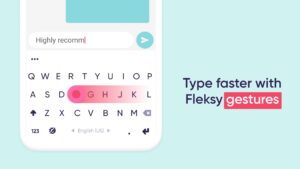 Fleksy Keyboard is known to be the fastest keyboard for texting and this is useful for people who need a keyboard for fast typing and customisation. It can also be downloaded and used freely and doesn't come with ads. You can use gestures to perform some functions like deleting words and selecting auto-correct options. It is also possible to shrink or grow the keyboard the way you like, and adjust colours and layout. The developers are clear on their privacy policy too, as they tell you what information the keyboard collects.
4. Swype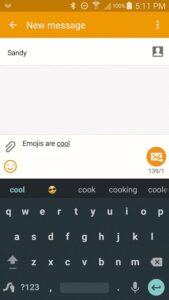 Swype has been on the keyboard market for a long time. It is one of the oldest gesture-typing keyboards that has its swipe-to-type engine perfected. Many OEMs have adopted Swype as the default keyboard on their devices, but if you want it on a device without it, it can be downloaded from the Google Play Store. Swype is built with a productive text engine that is nearly precise. The interface is also user-friendly making it convenient for typing. Included in the package are dictionaries, easy language switching, great speech recognition.
5. Minuum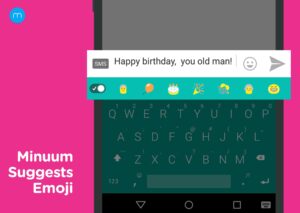 Minuum is one of the strange keyboards around and does not use the conventional QWERTY layout entirely. Though it is based on the QWERTY layout, it can be shrinked to single row and bank. It also boasts of a powerful auto-correct engine to predict and correct texts. You can also have the full QWERTY keyboard when you pull up on the suggestions section. The keyboard app is host to a number of themes from which you can choose from to customise things. You can find other features, such as emoji, clipboard controls, cursor control, search and share under Experimental & Advanced menu.
You can also check out
How to Download YouTube Playlist using a Download Manager
View Milliseconds in VLC Media Player
How to Download Facebook Video using a Download Manager
How to Unlock Your Android Device if your Forgot the Password
How to check BVN on MTN, Glo, Airtel and 9mobile
How to Download Facebook Private Video using a Download Manager
Hope with this, you have learnt the 5 Best Keyboards for Android Smartphones and Tablets.
Please share and like below, also comment below for any problem faced or encountered.