Consider these 6 Things Before Upgrading the RAM of your Computer
Your system running slow or experiencing lags? Games seems not to be running smoothly? The first thing that comes to mind is to add more RAM. And while this may work, chances are that it might not work.
Having the right knowledge about how your computer components work as regards to upgrade can help you make the right choices when deciding to upgrade your system. It is important you have an idea of what to consider to help you plan ahead to avoid wastage of money or efforts.
The following are things to consider before upgrading your computer system.
1. Why Am I Upgrading?
It is important that you know exactly the reason you want to upgrade before you attempt upgrading your system. You have to know what you intend to achieve. Having that vague hope to "make your PC run faster" by upgrading the RAM may not get you what you hope eventually. Upgrading the memory, processor storage and graphics card can make your PC run faster, but it is not the best to think that doing it will meet your expectations.
So one question you must ask yourself is "what am I exactly trying to deal with?". Do you experience PC lags when running multiple apps? Does playing games result on low frame rate? Is your PC becoming hot and noisy of recent. Answering this questions will lead you to the right upgrade to do. Just make sure you know the right problem to get the best solution.
2. Is This Upgrade I'm About To Do Worth It?
After answering the question in the above part, you need to know for yourself if an upgrade is worth it. The reason for your PC slowdown may be due to an hardware problem. You need to find out. Doing a spring cleaning can make many PC perform better. Another thing to do is to update the operating system and drivers, delete obsolete files, remove unwanted startup programs. Windows has refresh options which you can use. Check the hardware environment too. Overheating and fan noise can be prevented by clearing out dust from the system's air vents.
Another thing to look at is the question of whether spending money on that PC is worth it. It is affordable to add extra RAM and do some other modest upgrades on older system. But will it be worth it spending on replacing the CPU instead of just going for a brand new PC. Replacing the CPU is really a big upgrades and you should take time out to think if it is worth it.
3. Check for Bottlenecks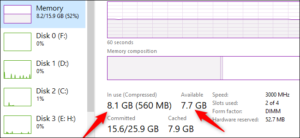 You can know which components of your system are the bottlenecks in your system. You can do this for the RAM or processor. The built-in system monitoring utilities on your computer will help you identify this. Windows 10 has the Task Manager which can be opened by pressing Ctrl-Shift-Del while the OS X has the Activity Monitor app.
With this tools you can have a quick overview of RAM usage and CPU load on your computer. If they are running on your background temporarily, you can have an idea of whether your processor or memory is the reason for the slowdowns. Simply look for the RAM being fill or the processor running at 100%.
4. Check Your Speeds
RAM isn't easily upgraded like the way you'd replace the storage or graphics card. You need to know the right type for your motherboard and the speed has to be compatible too. The right version for modern motherboards is DDR4.
Another thing to note is that if you'll be adding one RAM module and another, they must both have the same speed. Check your computer speed to know how much RAM you'll need to make your computer faster. For example, if your PC has a RAM that runs at lower speed, say 2,400MHz, getting a 3,000MHz or higher should bring about tangible improvements.
5. Get an SSD Instead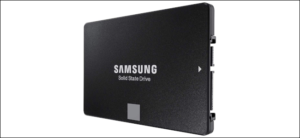 If the problem isn't with your RAM, the there are other options you can consider. SSD are a great placement to HDD on your PC. Even with more RAM, it is still a solid choice to go for an SSD to witness a better performance. An older SSD will even do a better job in increasing performance. If the motherboard is compatible with NVMe drives, them there will even be more improved performance.
6. Look at the CPU and GPU
If you've gone through the RAM and SSD checks and you still discover that they aren't the problem, then this may be the time to upgrade your CPU or GPU. You may even decide to purchase a new system or build a new PC. To determine the performance of your CPU, go through the steps for checking bottlenecks above. This time, check the CPU utilisation in the Task Manager. Is the CPU experiencing max out on a frequent manner when you have multiple applications opened or during a variety of games? If you don't have the cash to upgrade your PC, you can save your PC the stress, by shutting down every background process before you play a game or not running too many applications concurrently. You can also consider checking the GPU, especially when a game minimum specs is just about your GPU specs.
You can also check out
DStv Subscription Package, Prices with Channels
Startimes Subscription Package, Prices, And Channel List For Each Plan
GOtv Subscription Package GOtv Max, Jolli, Jinja and Lite Channel List and Price
GOtv Assigned Channel Number with Channel
Top 5 Best Web Browsers for Android
Top 5 Best Music Player Apps for Android
Top 5 Best Alarm Clock Apps for Android
Top 5 Best eBook Reader Apps for iPhone and iPad
Top 4 Best VPN Apps for iPhone and iPad
Top 5 Best Apps for Monitoring Data on iPhone and iPad
Top 5 Best Translation Apps for iPhone and iPad
Top 5 Best Alarm Apps for iPhone and iPad
Top 5 Best Calendar Apps for iPhone and iPad
Top 5 Best Photo Editing Apps for iPhone and iPad
Hope with this, you have learnt how to Consider these 6 Things Before Upgrading the RAM of your Computer.
Please share and like below, also comment below for any problem faced or encountered.