10 Tips to Help You Take Great Photos with your iPhone
Gone are the days when having a great photo was a ton of work. Smartphones have made it more easier and convenient rather than carrying some piece of gear when we don't want any load on us.
The iPhone camera is among the top camera phones in the market. With it's solid and superb hardware, the iPhone camera rivals other smartphone like Samsung and Google Pixel.
Taking a great photo is skill and shooting an excellent photo with an iPhone isn't the case of just pointing and hitting the shutter button. There's skill to it, and in this post, we offer tips to help you shoot better photos.
1. Access your iPhone Camera Quickly and with Ease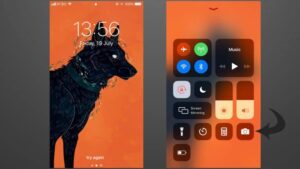 Apple made the iPhone camera to be quick to access. There's actually a shortcut to launch the camera to capture that precious moment. There are times when you have to shoot that moment and there's no time to waste trying to unlock the phone, launch the camera and waiting for it to load. Simply swipe up on your lock screen and tap the camera icon and there you'll have the camera opened quickly.
2. Use the Right Mode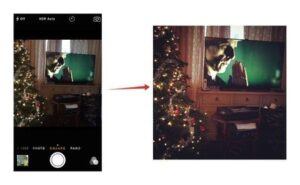 Apple default camera app is loaded with a variety of shooting modes, including square, photo and panorama. While it may look like a simple instruction to follow, it helps you shoot in the best mode for whatever you intend to use it for. For example, shooting photos for Instagram posting is best taken in the square mode rather than shooting in photo mode then cropping it later.
3. Shoot Simple Photos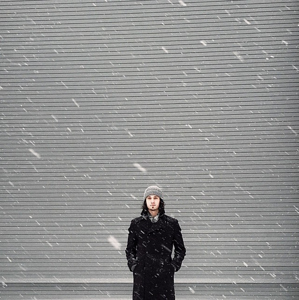 If you want to shoot good photos with your iPhone, make your photos simple. It is not best to complicate things as many too many details can distract the viewer. You have a great photo when your pictures is composed of only one subject. Before shooting, make sure any distracting element is removed
4. Gridlines will give you Balanced shots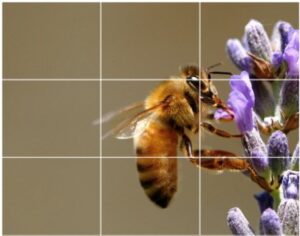 One of the best way to take better photos is to enable the camera's gridlines. Doing this adds a series of lines on the camera screen. Gridlines are based on the Rules of Thirds, which is a principle that says an image should be divided into thirds, both horizontally and vertically. By having the point of interest in the intersections or along the line, you'll have a more balanced photo. To enable gridlines, go to Settings, choose Photos & Camera, and switch Grid on.
5. Adjust Focus and Exposure Settings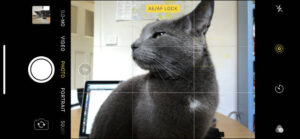 You can shoot better photo with the focus and exposure settings. And the best thing is that you can do so on the iPhone camera in a single move. You can also lock this setting by tapping and holding the photo preview screen which will prompt the AE/AF Lock to show at the top. With this settings enabled it will be easier to adjust the composition and maintain the value of the focus and exposure settings.
6. Go the HDR way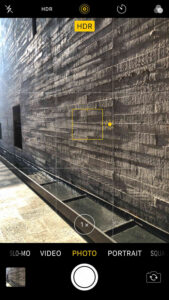 HDR means High Dynamic Range and it helps to give images even exposure. Here's how it works: the camera takes 3 shots and takes elements from each of them to deliver a perfectly exposed image with components having details with regards to both highlights and shadows. First, open your camera setting and deactivate Auto HDR and Keep Normal Photo toggled on. Whenever you want to take a photo, the HDR icon will be present at the top. If a line crosses it, simple tap it to activate.
7. Don't Use Flash
The recent iteration of the iPhone flash are upgrades to their predecessors, but the flash is just an LED light. It is not so powerful, and the TrueTone technology doesn't help matters too as it may emit a strange hue on your photos. What you should do is to try shooting in natural lighting sources. But if you are shooting at night, use the Camera exposure slider to enhance the light around the photo.
8. Create a Different Perspective By Shooting From Low Angle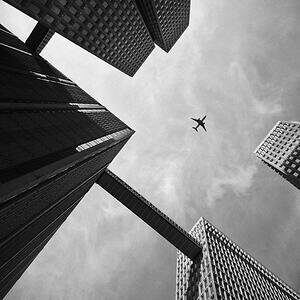 You probably have been taking photos from chest height. That's how most people take photos. You can actually do it in a more creative way. Shooting from a different perspective is a more creative way. One of the best ways is to shoot from a low angle. Shooting from a low angle shows viewers a new perspective. It also helps remove unwanted distractions as only your subject and the sky shows and it helps reveal interesting details in the background.
9. Employ Leading Lines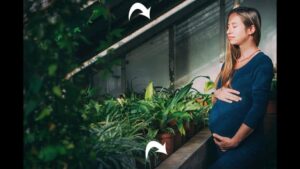 Some photograph are shot in a way that you can see a line that draws your eye towards a certain part of the frame. These are known as leading lines. These lines can be straight or circulinear such as staircases, train tracks, roads and building facades. Leading lines help to achieve some sense of depth in an image and make your photo look well designed.
10. Burst Mode will Do the Magic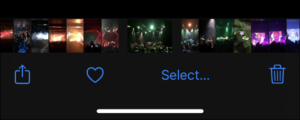 You may have a fast moving scene which you want to take shots but you want to take it the perfect moment. This may be nearly impossible with your finger doing it manually. But the Burst Mode was designed to help you easily catch those moments. To turn it on, just hold your finger on the shutter button once you're ready to shoot, and multiple shots will be taken automatically.
You can also check out
DStv Subscription Package, Prices with Channels
Startimes Subscription Package, Prices, And Channel List For Each Plan
GOtv Subscription Package GOtv Max, Jolli, Jinja and Lite Channel List and Price
GOtv Assigned Channel Number with Channel
Top 5 Best Web Browsers for Android
Top 5 Best Music Player Apps for Android
Top 5 Best Alarm Clock Apps for Android
Top 5 Best eBook Reader Apps for iPhone and iPad
Top 4 Best VPN Apps for iPhone and iPad
Top 5 Best Apps for Monitoring Data on iPhone and iPad
Top 5 Best Translation Apps for iPhone and iPad
Top 5 Best Alarm Apps for iPhone and iPad
Top 5 Best Calendar Apps for iPhone and iPad
Top 5 Best Photo Editing Apps for iPhone and iPad
Hope with this, you have learnt the top 10 Tips to Help You Take Great Photos with your iPhone.
Please share and like below, also comment below for any problem faced or encountered.