How to Screenshot on PC
There are times you see something captivating while on a webpage, and you just want to have a screenshot of it. Gamers know this feature is really useful for them when they need to show off to their friends, their game progress. Or maybe you need it for work, to share to team members your screen. Screenshoting on Windows 10 is very easy to do and with just few simple steps, you can have your screen saved as an image. Read on to know how to do it.
Screenshot with PrtScn Key
Windows responds to the PrtScn key on your keyboard by taking a screenshot. You can do this on any version of Windows. Simply press the PrtScn key and your screen will be captured.
Here are the ways to use the PrtScn key:
PrtScn: When you press this key, a screenshot will be captured of your entire screen. Doing this when multiple monitors are connected combines the screenshot into a single image.
Alt+PrtScn: by pressing the Alt and PrtScn together, you trigger the screenshot function, but this time, it captures the single window that you are on presently. Make sure you get the Window you want to screenshot selected, then hit those keys.
Win+PrtScn: The Windows key and the print screen button once hit will capture a screenshot of the entire screen. The screenshot will then be saved in the default Pictures folder.
Paste or Save a Screenshot on PC
The Microsoft Paint software allows for saving screenshot. You first have to paste it in the application and then you'll be able to save it.
There are other programs that supports this too, like Photoshop, GIMP or other photo processing programs, but Paint will just do the job simple and easily.
1. Open Paint from the start menu or the run dialog box.
2. To open it from the run dialog box, press Win+R. Input mspaint into the run text field and press Enter.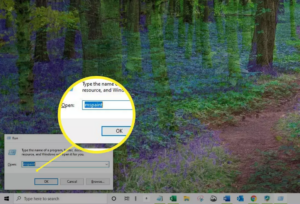 3. Since you have the screenshot saved in the clipboard, simply press Ctrl+V to paste it into Paint.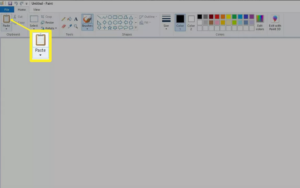 4. Save it by pressing Ctrl+S or by navigating to File > Save as to get the screenshot saved.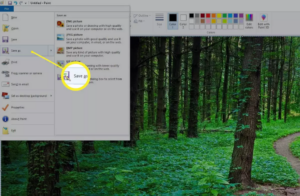 Use Windows Snipping Tool to Take Screenshots on PC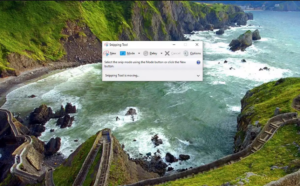 You can use the Snipping Tool to also take screenshots on PC. Here's how to go about it:
In Windows 10, search for Snipping Tool from the search box on the task bar and from the results, select Snipping Tool.
To open Snipping Tool in Windows 8, swipe in from the right corner of the screen, and from the search box, find Snipping Tool.
In Windows 7, navigate from the Start button to the search box where you can type in Snipping Tool and open it from the search results.
You can also check out
How to Enable Dark Mode on Telegram
How to Download Music from Spotify
Best Keyboard Apps for Android
Top 5 Best Web Browsers for Android
Top 5 Best Music Player Apps for Android
Top 5 Best Alarm Clock Apps for Android
Top 5 Best eBook Reader Apps for iPhone and iPad
Top 4 Best VPN Apps for iPhone and iPad
Top 5 Best Apps for Monitoring Data on iPhone and iPad
Top 5 Best Translation Apps for iPhone and iPad
Top 5 Best Alarm Apps for iPhone and iPad
Top 5 Best Calendar Apps for iPhone and iPad
Top 5 Best Photo Editing Apps for iPhone and iPad
Hope with this, you have learnt How to Screenshot on PC.
Please share and like below, also comment below for any problem faced or encountered.