How to Permanently Disable Windows Update from Downloading
Windows is one of the biggest operating system and it is used by several computers. You don't want your PC compromised and that why the operating system keeps downloading updates to protect the computer' health.
But sometimes it can be annoying when Windows initiates an update when you're in the middle of work. Fortunately, you can disable Windows update, not even temporarily, but permanently. In this post, we show you how.
Disable a Windows 10 Update Permanently
You can disable updates on Windows 10 by going through the steps below:
1. Press Win+R on your keyboard and enter services.msc to access your computer's service settings.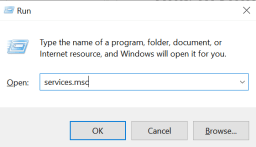 2. Double-click Windows Update Service and it would take you to the General Settings.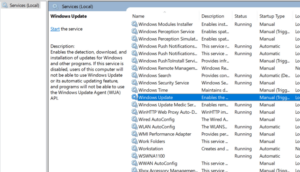 3. Click Disabled from the the Startup drop-down.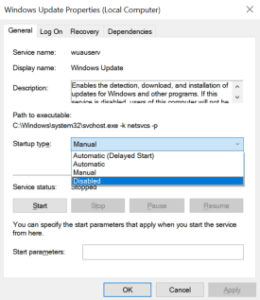 4. When you're through with this, click OK and then restart your computer.
Doing all these will cause Windows automatic updates to be permanently disabled. To enable it again, follow the above steps and change the option to Automatic.
Disable a Windows 10 Update Permanently: Via the Registry
You can also disable Windows 10 update through the registry. The steps below will help you achieve this:
1. Launch the Start menu, and type "regedit".
2. When the Registry Editor opens up, just check the key that records whether your PC will download Windows 10.
3. With the options on the left side of the screen, navigate to the following:
HKEY_LOCAL_MACHINE / SOFTWARE / Microsoft / Windows / CurrentVersion / WindowsUpdate / OSUpgrade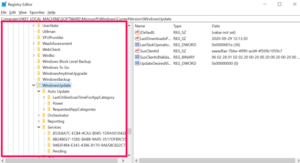 4. When you're there, you'll have to instruct your PC not to download Windows 10 by adding a value. Do this by right-clicking on the key name, select the New submenu, and next select DWORD (32-bit) Value.
5. This will cause a new value to be created called "New Value #1". Change its name to "AllowOSUpgrade".
6. What you need to do next is to ensure that you turn off the OS Upgrade feature . Do this by double-checking the file and ensuring that the value is 0 and the hexadecimal box is checked.
7. When you're done with that, refresh the page and exit regedit.
You may notice that this method does not take effect immediately. However there's a workaround to effect the change. Go to Settings and click on Check for Updates. When you do this, the changes should be effected.
Set a Metered Connection
For Windows 10 to update, it has to meet certain internet connection requirements. By setting a metered connection, your automatic updates will not download. Here's how to set a metered connection:
1. Search for Network & Internet into the search bar of your PC.
2. Next, click WiFi.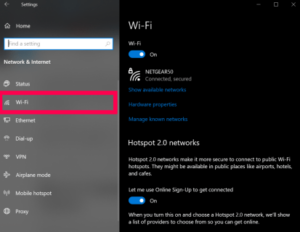 3. After that, click on Manage Known Networks. When the new page comes up, click on the WiFi network you connect to, and click Properties.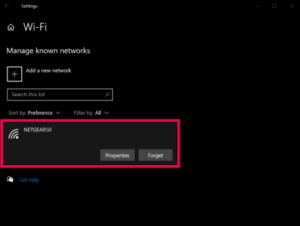 4. Next up, toggle Metered Connection on.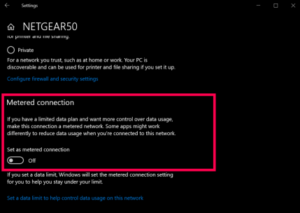 This will cause automatic updates to cease from downloading on your system.
And that's it. While Windows Update may be beneficial, it can be obstructive and annoying, and permanently disabling way is the best way to do away with its disturbing nature. We hope you found this article helpful. Please don't forget to comment and share.
You can also check out
How to Enable Dark Mode on Telegram
How to Download Music from Spotify
Best Keyboard Apps for Android
Top 5 Best Web Browsers for Android
Top 5 Best Music Player Apps for Android
Top 5 Best Alarm Clock Apps for Android
Top 5 Best eBook Reader Apps for iPhone and iPad
Top 4 Best VPN Apps for iPhone and iPad
Top 5 Best Apps for Monitoring Data on iPhone and iPad
Top 5 Best Translation Apps for iPhone and iPad
Top 5 Best Alarm Apps for iPhone and iPad
Top 5 Best Calendar Apps for iPhone and iPad
Top 5 Best Photo Editing Apps for iPhone and iPad
Hope with this, you have learnt How to Permanently Disable Windows Update from Downloading.
Please share and like below, also comment below for any problem faced or encountered.