How to Change the Default Location for Apps to Be Installed on Windows 10
When you install an app on your Window PC, it is usually saved to a location which is usually the C Drive, the main drive. Sometimes you want to change this location probably because you are running out of space. You can always do this and the process is different for Windows Store and Win32 apps.
The way Windows Store apps are installed is different from that of Win32 apps. This also applies to the way they are built. Installing from Windows Store is just like the way it works on smartphones. And how does this work: the apps are installed in one place.
How to Install on A Drive Different from the Default Drive
With the new features on Windows 10 came the ability to be able to change which drive to install apps on. You can easily tweak this settings and have things your way. Here's how:
1. Click the menu bar and open the Settings app.
2. Click System from the resulting menu. Browse the left menu and select Storage.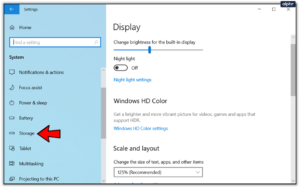 3. Go to the More Storage settings and select Change where new Content is Saved. Next, specify your preferred default location.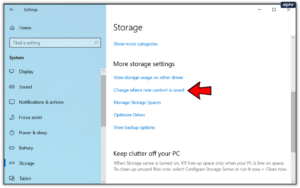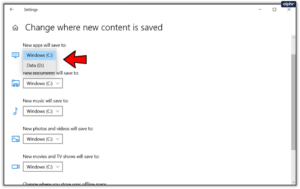 This will cause any app you download from Windows Store to be installed in his new location.
Moving Already Installed Apps to Another Location
Maybe you just got this knowledge about changing install location and you're thinking of how you can do same for already installed apps. Yes, you can! You don't need to install them and reinstall. All you need do is to move the apps to the new drive. Here's how:
1. Launch Settings and navigate to Apps.
2. Open Apps & Features.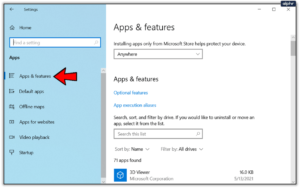 3. When the app list appear, choose the app you want moved. Select the app and click More.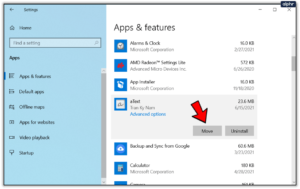 4. Select the location you want to move the app to.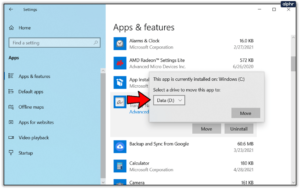 You should note that you can only do this for Windows Store apps and not Win32 apps.
What about Win32 Apps?
Win32 apps behave differently from Windows Store apps. Long time users of Windows will be familiar with this kind of apps. The thing with Win32 apps is that you can always select an install folder whenever you want to install it. Win32 apps can allow you to select the exact location as opposed to Window Store apps which only allows you to select the drive.
As regards moving Win32 apps to another drive, this isn't possible unlike with Windows Store apps. To achieve this, you'll have to uninstall the app and select another folder when you do another install.
How to Change the Default Location of Win32 Apps
You can avoid changing the drive and location of every Win32 app you want to install. All you need do is to change the default location.
Here's what you need to do:
1. Bring up the Run dialog box by pressing Win + R.
2. Enter Regedit on the box.
3. Get to the following on the left: "HKEY_LOCAL_MACHINESOFTWAREMicrosoftWindowsCurrentVersion"
4. Navigate to the right pane, open the value ProgramFilesDir/ProgramFilesDir (x86). What you are to choose depends on whether your windows version is 32-bit or 64-bit.
5. Double-clicking it will launch an edit box. In the value data box, enter your new default location.
Rounding Up…
Managing you storage can be one of the biggest reason for you changing the default location of your apps. Since Windows 10 offers flexibility in terms of features, you can do this on the platform. We hope you found this helpful? If you did, kindly leave a comment and don't forget to share.
You can also check out
How to Enable Dark Mode on Telegram
How to Download Music from Spotify
Best Keyboard Apps for Android
Top 5 Best Web Browsers for Android
Top 5 Best Music Player Apps for Android
Top 5 Best Alarm Clock Apps for Android
Top 5 Best eBook Reader Apps for iPhone and iPad
Top 4 Best VPN Apps for iPhone and iPad
Top 5 Best Apps for Monitoring Data on iPhone and iPad
Top 5 Best Translation Apps for iPhone and iPad
Top 5 Best Alarm Apps for iPhone and iPad
Top 5 Best Calendar Apps for iPhone and iPad
Top 5 Best Photo Editing Apps for iPhone and iPad
Hope with this, you have learnt How to Change the Default Location for Apps to Be Installed on Windows 10.
Please share and like below, also comment below for any problem faced or encountered.