5 Best Video Chatting Apps for iOS 2021
The pandemic lockdown brought about a rise in the use of video chatting app. Since people could not go out and meet each other, these apps served as a medium of communication for people at home. Now the pandemic restrictions are becoming lifted but there are still times people may not be able to see each other to talk; these video calling apps can help them in this scenario. Whether it's a business meeting or family get-together you can use any of the 5 video calling app highlighted here.
1. Zoom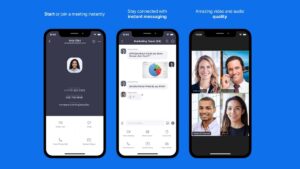 One of the best apps for video chatting in the market is Zoom. Companies use Zoom to host business meetings but it is also becoming popular among families and friends. It boasts of an array of features and works cross-platform. The free version comes bundled with encryption, screen sharing and live annotations and the paid version comes with more.
The free version can allow you to have a group video with one or two persons but restrictions come into place when you have three or more people. When this is the case, you have a 40-minute time limit. To remove this restriction, you have to pay $15 to upgrade to pro and you can then have up to 100 people on the same call. Enterprise users have even more features. Zoom is secured by end-to-end encryption for more secure calls.
2. FaceTime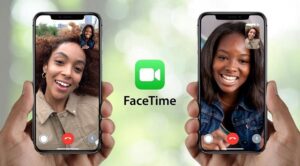 FaceTime by Apple is one of the most popular option on the market. It is a video chat app exclusive to only Apple devices as it is only available for iOS and MacOS. It's a simple app that allows you to easily make calls via WiFi or your network provider. FaceTime is easily accessible on iOS and you can make video calls anywhere you see a contact. It is possible to start group FaceTime calls with family and friends.
You can make things fun with Animoji and Memoji during calls. With the new features in FaceTime, thanks to iOS 14, you can make calls without the call screen taking the whole of your screen. It will simply appear as a banner. Also, the new FaceTime Eye Contact makes your face appear as if you're looking directly at the caller.
3. Skype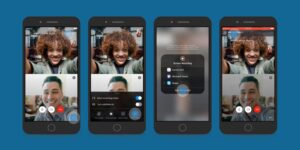 Skype is one of the oldest on the market and has been a go-to app for people who want to make call. It is a popular option and boasts of features that makes it functional. It is not only available on iOS, but also on Android, PC and Mac. It can even be accessed on a web browser and you can make a call which someone that doesn't have an account with Skype via Skype Meet Now.
The app is simple to use and navigate and you have an excellent group calling feature. Skype allows you to change your background and offers other flexibility. Office 365 works well with it and it is a great tool that you must have seen in Skype for Business.
4. WhatsApp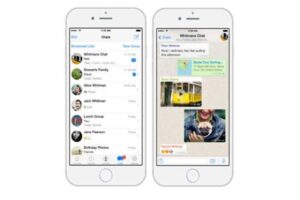 WhatsApp is an extremely popular messaging platform that boasts over a billion daily users. The app is not only a text messaging platform but also allows you to make video calls. The app is simple and easy to navigate. You won't need to navigate much before you find the video call option. It is important to have a stable internet connection or WiFi.
WhatsApp has evolved from the time it was first launched adding more features as more people joined the platform. The video call feature is definitely handy for friends and families who want to chat while seeing themselves. It's a great app indeed.
5. Facebook Messenger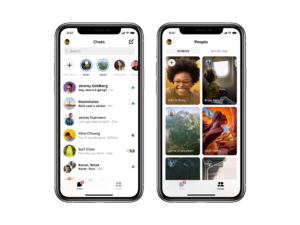 Another app for making video calls is Facebook Messenger. The app is one of the bunch of apps from tech giant, Facebook and works with the social media platform, Facebook. To make a call, select a contact from your messenger app list and tap the video icon to make the call. Once the said contact is on Facebook, the call will go through. This is a way to make calls without being charged for airtime. You can use any of the two cameras on your phone – front or rear cameras.
Rounding Up…
There's nothing better than technology helping us to solve the many problems that we face. And that's what video calling apps help us achieve. Whether you work remotely or doing an interview for a company abroad, this apps will help you. We hope you found this helpful? If you did, kindly leave a comment and share.
You can also check out
How to Enable Dark Mode on Telegram
How to Download Music from Spotify
Best Keyboard Apps for Android
Top 5 Best Web Browsers for Android
Top 5 Best Music Player Apps for Android
Top 5 Best Alarm Clock Apps for Android
Top 5 Best eBook Reader Apps for iPhone and iPad
Top 4 Best VPN Apps for iPhone and iPad
Top 5 Best Apps for Monitoring Data on iPhone and iPad
Top 5 Best Translation Apps for iPhone and iPad
Top 5 Best Alarm Apps for iPhone and iPad
Top 5 Best Calendar Apps for iPhone and iPad
Top 5 Best Photo Editing Apps for iPhone and iPad
Hope with this, you have learnt the 5 Best Video Chatting Apps for iOS 2021.
Please share and like below, also comment below for any problem faced or encountered.