5 Best Twitter Apps for iPhone and iPad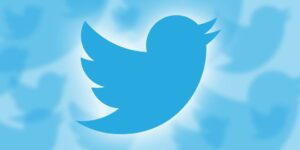 Twitter has evolved from being a micro-blogging platform to being a communication power-house. Government, media houses and individuals use the platform to share information to the public quickly. Though the official app is good enough to be used to browse the platform, client app can provide better features in terms of options and customisations. Today, we'll be looking at the best Twitter apps for iPhone and iPad.
Best Twitter Apps for iOS
1. Twitterrific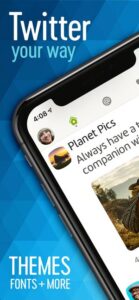 If you want a Twitter app that's beautiful and still packs great features, then Twitterrific might be the best Twitter app for you. Twitterific lets you have your Twitter feed with free or promoted contents. The app can also be set to remove certain words, trends and other things set by you. It is also possible for you to customise your tweets so that you read the ones that fit a certain criteria. The app is also well designed and this makes it stand out from the pack. It is very clean. Twitterrific is one of the oldest Twitter Clients which has had its features improved upon over the years.
2. Tweetbot for iPhone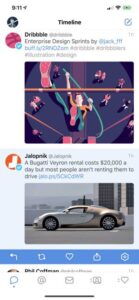 Just like Twitterific works, Tweetbot also offers a "classic" Twitter feel. It's also an old one but it boasts of a set of great features. That said, it still doesn't have some of Twitter's latest features like Twitter news platform view and group DMs. Giphy is integrated with the app, so that you perform GIF search. You can also mute hashtags, users and keywords. One highlight of the app that makes it standout from the official Twitter app is the ability to use Twitter list to easily access your timeline. With this feature, you'll be able to have topics within your reach without cluttering the main timeline. You can also make notes on profiles that will only be seen by you.
3. TweetLogix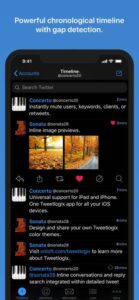 If you're someone that loves the mobile format of Twitter and want a app that focuses on this, then TweetLogix might be what you're looking for. With TweetLogix,. It is easier to perform most Twitter tasks such as muting, composing, following. All these can easily be performed easily than the official Twitter app. When you explore more and more of the app features, you'll just love the app. The app also boasts of custom theme options which are impressive, and has a robust search functionality.
4. Echofon for Twitter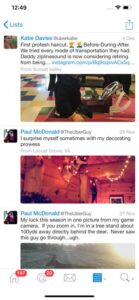 One thing you must note about Echofon is that is displays more ads than other Twitter apps that we mentioned here. The reason for this is because there are sets of premium features it offers. According to the app's home page, Echofon is one of the free apps available that has in-line photo previews and push notifications as some of its features. This makes the app attractive among the others coupled with its neat and smooth interface. If you want premium features without paying, then Echofon is the Twitter app to choose.
5. Twitter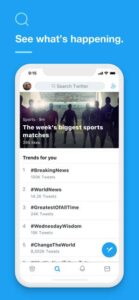 It's no doubt that most people use the default Twitter app to read tweets from the social platform. Though it's the official one, there are other better apps than it. We've talked about the other Twitter apps that have more features and customisation up there. That said, the app is also great regarding performance, reliability and design. It's not the best Twitter app, but it does the job pretty well. With the app, you can browse one of most popular social media platform easily and with reliability.
You can also check out
How to Download YouTube Playlist using a Download Manager
View Milliseconds in VLC Media Player
How to Download Facebook Video using a Download Manager
How to Unlock Your Android Device if your Forgot the Password
How to check BVN on MTN, Glo, Airtel and 9mobile
How to Download Facebook Private Video using a Download Manager
Hope with this, you have learnt the 5 Best Twitter Apps for iPhone and iPad.
Please share and like below, also comment below for any problem faced or encountered.