How to Fix or Repair Broken, Damaged, Corrupt or Incomplete .AVI files with BandiFix.
BandiFix is a tool that comes with Bandicam (a Desktop, Game recording Software). It is a great tool that assist in the repairs of AVI files. Due to Bandicam ability to record video as AVI format, it requires this to fix damaged, corrupt or incomplete AVI videos which were recorded.
AVI stands for Audio Video Interleave is a video file format developed by Microsoft for media player application. The AVI is a video Container.
Some AVI files are sometimes corrupt, broken, damaged or incomplete, so when they are played, they either play half way or just some minutes or seconds out the actual length of the video when played with a Video media player.
This actually needs to be fixed or repaired before one is able to watch complete or actual length of Video.
Today, we will be looking at how to automatically fix corrupt, broken, incomplete AVI files with BandiFix.
1) Download and Install Bandicam. (Bandicam is a shareware, but the BandiFix tool will work even when Bandicam is not purchased)
2) Launch BandiFix, either by searching for it or going to Bandicam directory and launching it.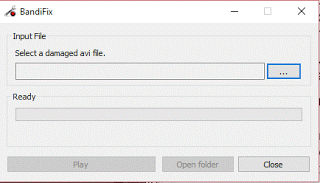 3) The BandiFix has a very simplistic UI (User interface), all you have to do is go to the location where damaged or incomplete AVI file is and open with BandiFix.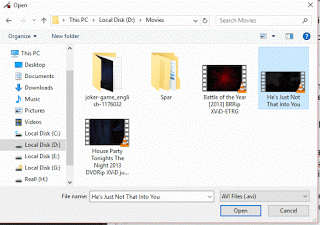 4) It automatically begins to repair the AVI file, and after the file has been fixed, Process Complete will be displayed.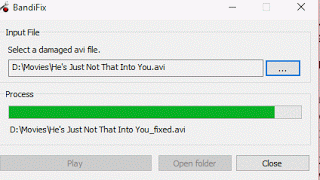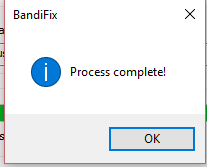 5) All you have to do is go to the Location of AVI files that was fixed, you will find another AVI File with almost the same name but will an additional suffix _fixed.



6) Hope your AVI was successfully fixed and also checkout how VLC media player was used to fix and repair damaged and incomplete AVI files.
Please Share and Like below. Also comment below for any problem encountered.