How to Create Bootable USB Using Rufus. Make your Removable Disk, Flash Drive, Memory Card Bootable with Windows, Linux (Ubuntu etc.) OS.
With Rufus, you can create bootable USB, this helps to install Windows, Ubuntu, Fedora, Linux mint and other Linux distribution Operating System (OS) on your Computer System.
The processes listed below will guide you on how to make your Removable Disk, Flash Disk, Hard Disk and Memory Card Bootable:
1) Download Rufus.
2) Insert your preferred USB device to make bootable.
3) Then Launch Rufus (It will run as Administrator, so click on Yes).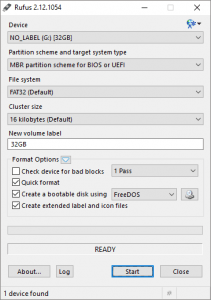 4) You click on the CD ROM icon (Where the red box is), then go the location of the operating system you want to make bootable (In here I loaded Ubuntu)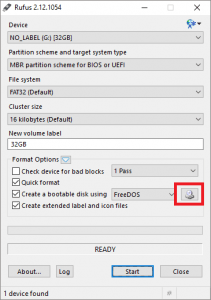 5) After selecting ISO image of OS you want to make bootable, click on Start and immediately, Rufus will begin to make the USB device bootable.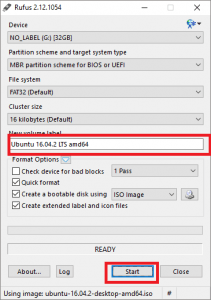 6) A window ISOHybrid image detected will show, Select Write in ISO image mode (Recommended) and click on OK.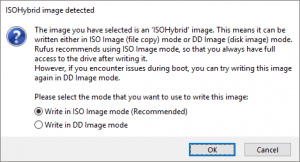 7) A warning by Rufus will appear that all data on USB device will be lost, click OK to continue to make USB bootable (But remember all files on the USB device needs to be back up before beginning the process).

8) Then the writing process will begin, and the USB device is in process to become bootable.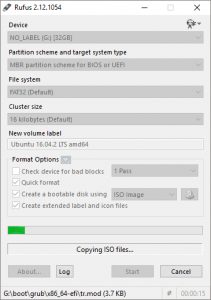 9) Within few seconds, the USB device will be make bootable, click on close or exit after the process is completed.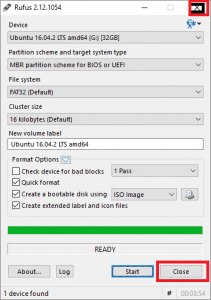 Please Share and Like below. Also comment below for any problem faced or encountered.