How to Create Bootable USB Using WinToFlash. Make your Removable Disk, Flash Drive, Memory Card Bootable with Windows OS.
With Novicorp WinToFlash, you can create bootable USB, this helps to install Windows OS on your Computer System.
The processes listed below will guide you on how to make your Removable Disk, Flash Disk, Hard Disk and Memory Card Bootable:
Guide on How to Install Novicorp WinToFlash Lite
1) Download Novicorp WinToFlash Lite.
2) Install the Novicorp WinToFlash Lite by following the processes below.
3) Run the installer, Select location to install the program and Click on Next.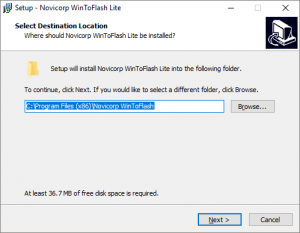 4) Click on Next and Novicorp WinToFlash will be shown on the Start Menu.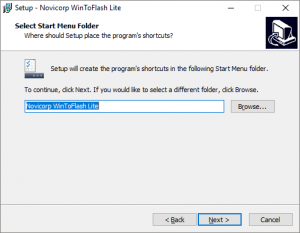 5) Check the box, to enable the shortcut of Novicorp WinToFlash to show on the desktop and Click on Next.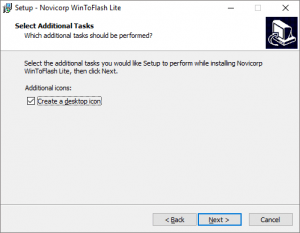 6) On the Next, Just click on Install to the program.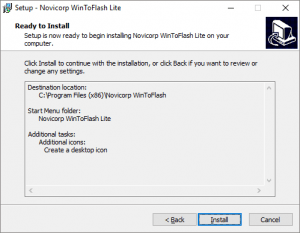 7) After the Installation, Click on Finish and Novicorp WinToFlash will be launched.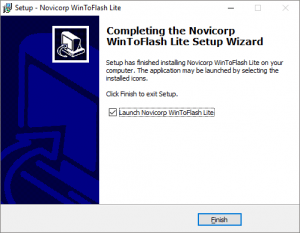 8) The Novicorp WinToFlash Lite Welcome Screen will open, Click on Next.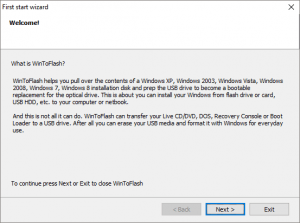 9)  Check I accept EULA (End User License Agreement) and Click on Next.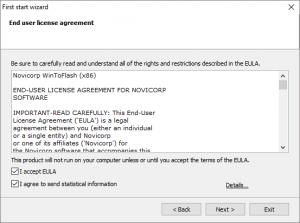 10) Then you select the form of licence, either paid or free, if you do not have a license, Select Free License and Click on Next and the Key File will be installed.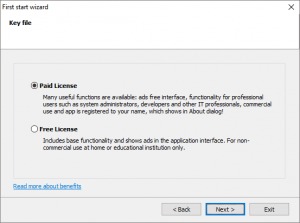 11) Click on Next and then Click on Next again.
How to Create Bootable USB with Novicorp WinToFlash
1) Launch the Program (Novicorp WinToFlash Lite)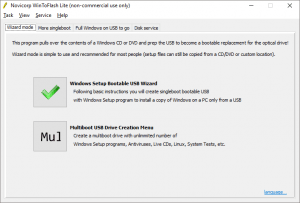 2) Click on the good sign (Windows Setup Bootable USB Wizard)
3) The WinToFlash Wizard will open and Click on Next.
4) If you have a CD of the OS, Folder with the OS, or extracted version of the OS, Select the first option OR If you have an ISO Image or an archive file(Zip, RAR, DMG etc.), select the second option. Then Click on Next.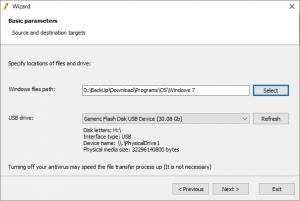 5) Make sure you insert the USB device you want to make bootable and on the Windows File Path, Go the location of the Windows OS and select it.
6) Then it will go the window, Ready to start and it will show you all the options you have selected, Click on Next.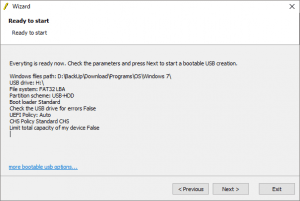 7) It will then show you the window for the License agreement, Check I do accept the terms of the license and click on Continue.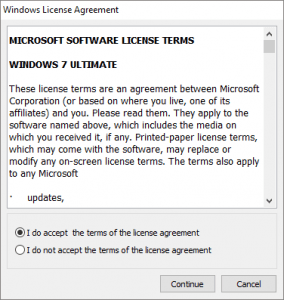 It will make the USB device bootable and after the process, you can click on exit to quit.
Please Share and Like below. Also comment below for any problem faced or encountered.