5 Best Smart Speakers 2020
Smart Speaker are very essential if you want to own a smart home, infact they are one of the best smart gadget to have. They don't only play music, they also receive commands and answer appropriately via voice assistant, read the news, and control other smart devices. Most of them support only one voice assistant with very few allowing you to switch between two. Here's a roundup of the best smart speakers for your smart home.
Best Smart Speakers
1. Amazon Echo 2019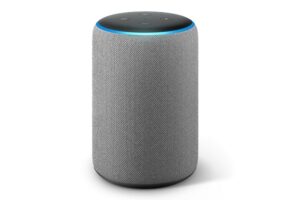 The Amazon Echo is an affordable speaker for those who are starting to own a smart home. It is well equipped with audio features that are enough to handle podcasts, music or news. The Amazon Echo 2019 is a third-generation model which is equipped with better audio capability by advanced drivers. It is similar to the Echo Plus in look, and can be difficult to tell which is which. The speaker is built with softer fabric than the earlier models. The Echo speaker has been bumped up with new AI capabilities boasting of voice profile features, and more variation as regards voice speed.
2. Sonos One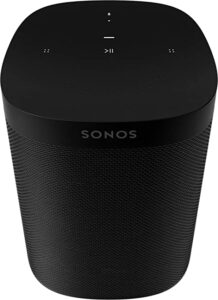 Some other smart speakers may be louder and more portable, but the Sonos One shines in sound quality, smart-home utility, and stable multiroom audio. Another great thing about it is that it can support any platform you choose to use, be it Alexa, Apple's AirPlay 2 or Google Assistant. Audio-wise, the Sonos One has great sounds. You have from it balanced and robust sound and bass even for its size. The speaker works and will stream from about 100 audio streaming services from around the world. If you would want to build a home theater setup later, you can do so with this smart speaker. The speaker works perfectly with Sonos' larger speakers and its TV soundbar.
3. Google Nest Mini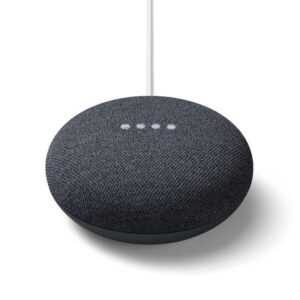 Amazon used to be the Lord of the smart speaker world but Google too is already meeting up. Google Assistant supports as many capabilities as Alexa which makes it a great alternative. Coming to voice assistants, Google Assistant proves more smarter than Alexa. It responds to even voice commands names you can't remember exactly. Another interesting thing to know about Google Assistant is that Google's grouped commands, known as routines, are compatible with more types of smart devices than Amazon's. Google Assistant is made to recognise multiple voices, so it would respond differently when asked about calendars from you or your spouse.
4. Apple HomePod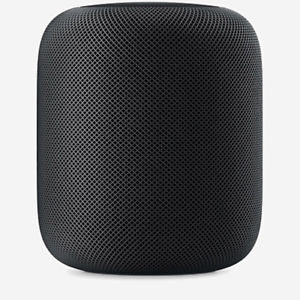 Want great sound quality? An Apple fan? Then the Apple HomdPod was made for you. It has impressive sound, and can adapt to the room it is placed to give you the best listening experience. It has an excellent, build, look and feel, and is a premium smart speaker. The downside of Apple HomePod can put you off if you're not an Apple user. It doesn't support platforms other than Apple Music, iPhone and Siri. You won't get support for Spotify or other services you love. For those who are deep into the Apple ecosystem, it is a good choice to make.
5. JBL Link 20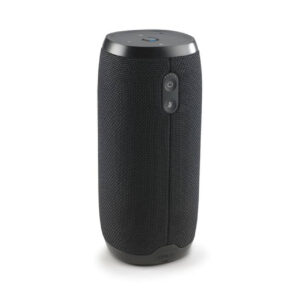 Majority of smart speakers on the market are not weatherproof, and it would require that they are plugged into a outlet for power. What if you want to take your music with you to the balcony or backyard? JBL Link is a great choice for this. The smart speaker also supports Google Assistant perfectly. It has excellent sound, and is rugged and portable. It is water-resistant and will survive under water for up to 30 minutes. It also has a long-lasting battery that will serve you for up to 10 hours. The Link 20 is very responsive to commands via Google Assistant.
You can also check out
Top 5 Best Web Browsers for Android
Top 5 Best Music Player Apps for Android
Top 5 Best Alarm Clock Apps for Android
Top 5 Best eBook Reader Apps for iPhone and iPad
Top 4 Best VPN Apps for iPhone and iPad
Top 5 Best Apps for Monitoring Data on iPhone and iPad
Top 5 Best Translation Apps for iPhone and iPad
Top 5 Best Alarm Apps for iPhone and iPad
Top 5 Best Calendar Apps for iPhone and iPad
Top 5 Best Photo Editing Apps for iPhone and iPad
Hope with this, you have learnt the 5 Best Smart Speakers 2020.
Please share and like below, also comment below for any problem faced or encountered.