5 Best Android Emulators for Windows
An Android app on PC? Yes, it's possible! With Android emulation, you can achieve running apps and games on your PC. Moreso, developers use Android emulators to test their apps on a computer for debug purposes. Maybe you've been fantasising playing your most favourite Android game on PC with a mouse and keyboard, don't worry, Android emulators will help you achieve that.
Here are 5 best Android emulators for Windows:
Best Android Emulators for Windows
LDPlayer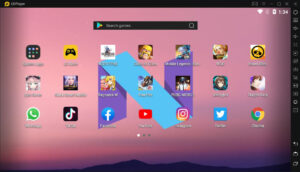 LDPlayer is suitable for gamers, and is based on Android Nougat. The emulator boasts of features typical of a gaming software including multi-instance, macros, high FPS, good keyboard mapping controls, and graphical support. The emulators gets updates on regular basis making it one of the few emulators that has this. Games such as Black Desert Mobile, Garena Free Fire, Clash of Clans work fine on the emulator among several others. The latest version has an upgrade with it being optimised for Free Fire, so that you can remove the auto headshot easily.
BlueStacks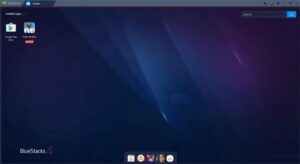 BlueStacks is one of the most popular Android emulator on the market. Gamers find it great to use and it is super easy to set up. The emulator is not limited to the Play Store for the download of apps, but you can also download apps optimised for BlueStacks from its own app store. BlueStacks works well with keyboard mapping, but not so well with gestures. One con of this Android emulator is its sluggishness in running productivity apps. For games, it does work pretty fine except the PC used has limited power.
Nox Player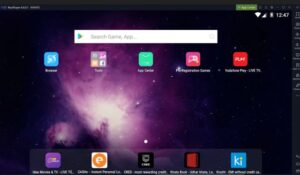 Maybe you're not a game freak or you just want something that will run normal apps so smoothly, the Nox Player with its array of features will do the work. The emulator is loaded with features such as a user-friendly interface, ability to change the Android device's build.prop, controller compatibility, Gameplay optimizations and so on. These features and more make the emulator beat others in this regard. Based on Android Lollipop 5.1.1, the emulator can still run various Android version up to Nougat, thanks to its Multi-Drive feature. Comparing Nox Player with BlueStacks, Nox Player outshines BlueStacks in its ability to get root access. Nox Player is definitely loaded with features and is up to the task.
GameLoop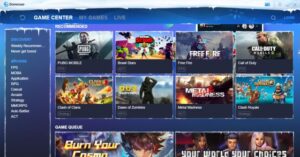 Another Android emulator suitable for running Android apps and games on Windows is GameLoop. The emulator is capable of running the most popular titles such as Call of Duty: Mobile and PUBG Mobile, Fortnite, Grand Theft Auto V and so on. Just like BlueStack, it is specifically made for games, and is not so great at running apps for business and office. The platform is very appropriate if you need a way to play major Android games on your desktop.
Remix OS Player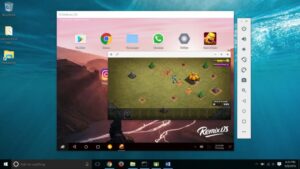 Remix OS Player is also an Android emulator for Windows OS that gives users an immersive Android experience. It boasts of the key mapping feature so that you can control things efficiently with the mouse and keyboard. The emulator is built on Android Marshmallow and is equipped for high definition gaming. Productivity app also run fine with the emulator and it can work with most Android games. One drawback however, is that themes cannot be customised in the emulator.
You can also check out
Top 5 Best Web Browsers for Android
Top 5 Best Music Player Apps for Android
Top 5 Best Alarm Clock Apps for Android
Top 5 Best Launchers Apps for Android
Top 5 Best Podcast Apps for Android
Top 5 Best Photo Editing Apps for Android
Top 5 Best Video Editing Apps for Android
Hope with this, you have learnt 5 Best Android Emulators for Windows.
Please share and like below, also comment below for any problem faced or encountered.