How To Disable Chrome Incognito Mode
Browsing on the internet hasn't been more useful than now because of the shift of the world to digital. And if you have to check you emails, or catch up with trends on Twitter or do collaboration with work team mates, there has to be some form of internet connectivity. What about using a web browser? You'll surely need a web browser for your internet activities and there are a bunch of browsers to choose from.
Google Chrome is one of the most popular options. It has a lot of features that make it capable of handling your surfing needs. One feature which you may find handy is Incognito Browsing which keeps your browsing session private. It's a cool feature but holds some risk when you have children who you want to monitor. You don't want them visiting websites that are dangerous to them. We give a guide here on how to disable incognito mode on Google Chrome.
How to Disable Incognito Mode on Google Chrome
The Google Chrome browser doesn't have options that enable you to disable the Incognito Mode. There's also no password protecting option to lock it up. There's however a way to disable it, howbeit, a technical method.
1. Open the Windows 10 Registry Editor. To do this, press the Windows and R keys on your keyboard to launch the Run dialog.
2. In the run dialog, type 'regedit' and press enter. Next double-click HKEY_LOCAL_MACHINE to open the Registry Editor.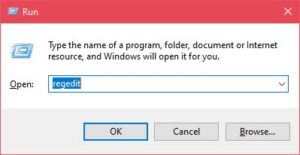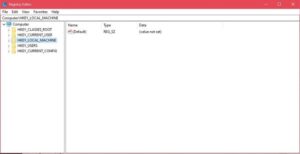 3. After that, click on Software and next Policies.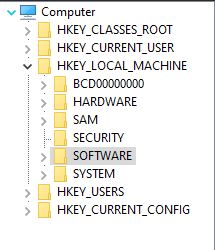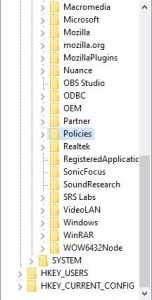 4. Check inside the Policies folder for the Google folder. Open the folder. You might find that the Google folder is not there. If it's like that, you will have to create one by yourself.
5. To create the Google folder, right-click Policies and select New.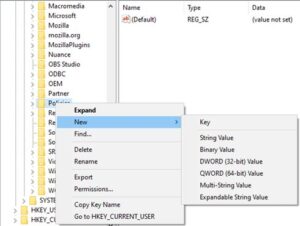 6. Click Key which will cause a new folder to be created called Key #1. You will see this in the Policies folder.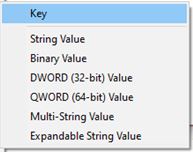 7. Right-click New Key #1 and then select Rename from the menu. Rename it to Google.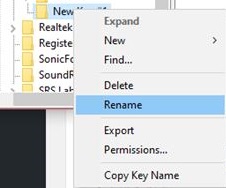 8. Next up, double-click the Google folder. Opening it should reveal a folder named Chrome. If you don't find Chrome in the folder, you will have to create it. Create the Chrome folder by right-clicking Google, and selecting New from the menu. Next click Key and the New Key #1 folder will be created within the Google folder. Rename the New Key #1 folder to Chrome.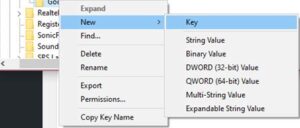 9. Double-click Chrome to open it.
When you're right in the Chrome folder, disable Chrome's incognito mode by doing the following:
10. Right-click the Chrome folder and select New.
11. Click DWORD 32-bit value. This will create a New Value #1 entry in the main window of the Registry Editor.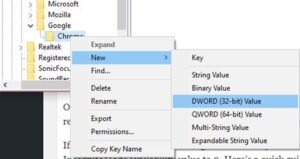 12. Right-click the new value, rename it from New Value #1 to IncognitoModeAvailability
13. Double-click IncognitoModeAvailability . You will see the Edit DWORD (32-bit) Value window come up.
14. Change the value of the data field to 1. The Base option should also be set to Hexadecimal.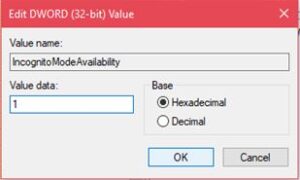 15. Click OK to save the settings and exit from the Registry Editor.
What you want to do next is to restart your computer to effect the changes. Once you do that and launch Google Chrome, you will find that the Incognito option isn't available anymore.
How to Enable Incognito Mode
To revert the changes and re-enable Chrome Incognito Mode launch the Registry Editor and adjust the IncognitoModeAvailability value to 0.
There's no doubt this setting will prove useful when you want to monitor your wards so it is important you try it out. Though great, incognito mode can do more harm than good when kids have access it it. We hope you found this post helpful, why not comment and share.
You can also check out
How to Check NIN on MTN, Glo, Airtel and 9mobile
DStv Subscription Package, Prices with Channels
Startimes Subscription Package, Prices, And Channel List For Each Plan
GOtv Subscription Package GOtv Max, Jolli, Jinja and Lite Channel List and Price
GOtv Assigned Channel Number with Channel
GoTV Customer Service Contact, Social Media Handle & Email Address
StarTimes Customer Care Contact, Social Media Handle & Email Address
Top 5 Best Web Browsers for Android
Top 5 Best Music Player Apps for Android
Top 5 Best Alarm Clock Apps for Android
Top 5 Best eBook Reader Apps for iPhone and iPad
Top 4 Best VPN Apps for iPhone and iPad
Top 5 Best Apps for Monitoring Data on iPhone and iPad
Top 5 Best Translation Apps for iPhone and iPad
Top 5 Best Alarm Apps for iPhone and iPad
Top 5 Best Calendar Apps for iPhone and iPad
Top 5 Best Photo Editing Apps for iPhone and iPad
Hope with this, you have learnt How To Disable Chrome Incognito Mode.
Please share and like below, also comment below for any problem faced or encountered.