How to Block Someone on Instagram
Instagram can be fun, with photos and videos all around. It's easy to connect with people, viewing their posts, stories and IGTV. The platform is very useful and popular especially among the youths. This doesn't mean there aren't some bad eggs there that want to spoil you fun or make the platform hell for you. You may decide to block some people to have a clean newsfeed, stop them from spamming or prevent abuse from coming in through comments. Whichever reason you have for blocking, someone, our guide here will just help you out with the process.
How to Block an Instagram User on Android or iOS
1. Launch the Instagram app on your Android or iOS.
2. Search for the user you want to block and in the top-right corner of the user's page, tap the three vertical dots button.
3. A pop-up menu will appear, tap "Block".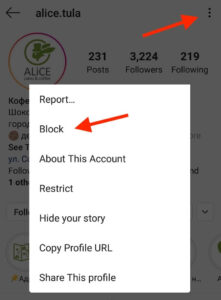 4.  Another page will come up notifying you of your action and verifying if you really want to block the user.
5. Confirm your action by tapping "Block"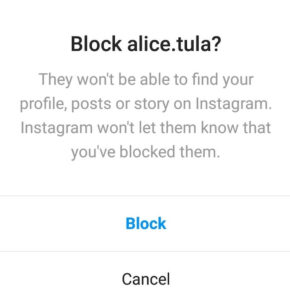 How to Block an User on Instagram Web
If you're using a computer or a browser, you can also block from there. The below steps will guide you on how to do this:
1. Visit the Instagram website on your web browser.
2. Navigate to the user you wish to block.
3. Look over the top of their profile page and click the three dots button present there.
4. Next, you'll see a pop-up menu. From there, click "Block this User.
5. A warning will be displayed asking you to confirm the action you want to take. Click "Block" and the user gets blocked.
How To Unblock a User On Instagram
If you changed your mind about blocking someone or you blocked them mistakenly, you can reverse this action. There are two ways of doing this.
First, you can go to their profile, locate the "Unblock" button and select it.
Secondly, you can do this through Instagram settings. You navigate to the list of Blocked Accounts in Settings.
To do this, open your Instagram profile. On the top-right menu is the menu button, click this button and then choose Settings. From Settings, navigate to Privacy > Blocked Accounts.
You'll find a list containing the users that you've blocked so far. Tap the name of the user you want unblocked and they will be unblocked.
Note that, users you block won't get a notification of them being blocked or unblocked.
You can also check out
DStv Subscription Package, Prices with Channels
Startimes Subscription Package, Prices, And Channel List For Each Plan
GOtv Subscription Package GOtv Max, Jolli, Jinja and Lite Channel List and Price
GOtv Assigned Channel Number with Channel
GoTV Customer Service Contact, Social Media Handle & Email Address
StarTimes Customer Care Contact, Social Media Handle & Email Address
Top 5 Best Web Browsers for Android
Top 5 Best Music Player Apps for Android
Top 5 Best Alarm Clock Apps for Android
Top 5 Best eBook Reader Apps for iPhone and iPad
Top 4 Best VPN Apps for iPhone and iPad
Top 5 Best Apps for Monitoring Data on iPhone and iPad
Top 5 Best Translation Apps for iPhone and iPad
Top 5 Best Alarm Apps for iPhone and iPad
Top 5 Best Calendar Apps for iPhone and iPad
Top 5 Best Photo Editing Apps for iPhone and iPad
Hope with this, you have learnt How to Block Someone on Instagram.
Please share and like below, also comment below for any problem faced or encountered.