Your smartphone does many things like you know. But one of those things it does majorly for many people is to connect to the internet. However, your device needs a medium by which you can see webpages from the internet. This is where a web browser comes into play. A web browser acts as a bridge between you and the internet. If you're wondering the best web browser apps for iOS and want to try out one of them, then you've come to the right place. In this article, we explore the 5 best web browser apps for iPhone and iPads.
1. Safari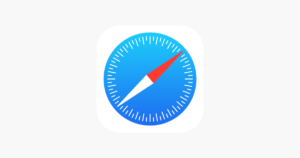 Safari is Apple's built-in browser for iOS. If you love using other Apple products, then Safari may be the browser you'll stick with on your iPhone. Tightly integrated with other Apple product, you can always have a natural feel when using it. The browser can allow you to have a webpage shortcut as an icon your home screen which can let you access webpages faster. There's also the incognito feature where you can have more privacy. Simply access the incognito tab by tapping the tabs view and then selecting the Private button. Additionally, it has a reading list where you can add web pages for later reading.
2. Google Chrome


Google Chrome is an alternative to Apple's Safari. It is known to be one of the best browser and is of course the best for Android. The cross-platform browser is a good choice when you need to work across various devices. Being cross-platform, it can sync your passwords, bookmarks, history, settings and more. The reader mode is also available giving you the chance to read webpages with minimal distractions. It also boasts of Google Translate, so you can convert texts from one language to another. There's also the Incognito Mode that keeps your browsing activities private.
3. Mozilla Firefox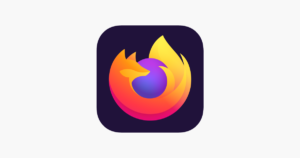 If Safari and Chrome doesn't satisfy you privacy-wise, then Firefox is there to serve you. The browser has been long in the browser's space and does great job in keeping your privacy. By using the browser, you're shielded from over 2,000 trackers. There's also more privacy with the incognito mode. Firefox also works on all major platforms and you can sync all your history, passwords, bookmarks across devices (though not as seamlessly as Chrome or Safari). Firefox supports Face ID or Touch ID which you can use to enter passwords quickly.
4. Microsoft Edge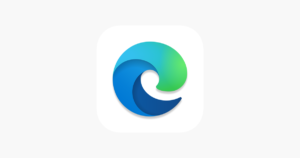 Microsoft Edge uses the Chromium source code, the source code that Chrome is based on. Another thing is it keeps resource usage to a minimum. This really makes it a top choice for people who want a browser that doesn't consume much resource. Just like the other browsers we've listed here, it has cross-platform support. This means the bookmarks, passwords and settings you saved on one device can be available on another device. It also boasts of a password manager that keeps all your password used on your account.
5. DuckDuckGo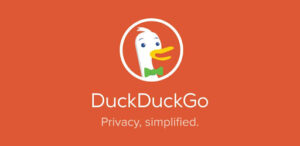 DuckDuckGo is another great browser for iPhone and iPad. It's another browser built for privacy. If you're concerned that other browsers may be stealing your data, then DuckDuckGo is for you. The browser blocks many trackers and it does this by default. It is possible to clear all your browsing data by tapping a single button. There's also the DuckDuckGo Email Protection that protects you from trackers in your emails.
Rounding Up…
You surely would have what you want from a web browser. Also, there are things you don't know web browsers can do. However, this guide has given you an overview of what you should expect from the best web browsers. We hope you found it helpful? If you did, kindly leave a comment and don't forget to share…
You can also check out
DStv Subscription Package, Prices with Channels
Startimes Subscription Package, Prices, And Channel List For Each Plan
GOtv Subscription Package GOtv Max, Jolli, Jinja and Lite Channel List and Price
GOtv Assigned Channel Number with Channel
GoTV Customer Service Contact, Social Media Handle & Email Address
StarTimes Customer Care Contact, Social Media Handle & Email Address
Top 5 Best Web Browsers for Android
Top 5 Best Music Player Apps for Android
Top 5 Best Alarm Clock Apps for Android
Top 5 Best eBook Reader Apps for iPhone and iPad
Top 4 Best VPN Apps for iPhone and iPad
Top 5 Best Apps for Monitoring Data on iPhone and iPad
Top 5 Best Translation Apps for iPhone and iPad
Top 5 Best Alarm Apps for iPhone and iPad
Top 5 Best Calendar Apps for iPhone and iPad
Top 5 Best Photo Editing Apps for iPhone and iPad