How to Fix Computer Speakers Not Working
There's nothing as frustrating as trying to get your computer to sound when you're about to listen to your favourite music during work or watch a movie. Many things can cause your laptop or desktop PC not making sound and in this post, we do justice to addressing these problems and helping you fix them.
Check Your Volume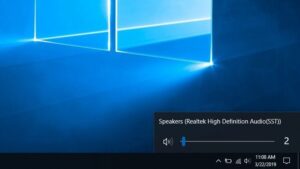 It could happen that you mistakenly muted your volume in Windows. To change this, click the speaker icon that is present in the bottom-right corner of the Windows taskbar, and ensure that your volume is unmuted and increased. (If you're using an external speaker, do same for it too).
When you drag the Windows volume slider and release it, a "ding" sound should come out of the speakers. If this is not the case, them the problem is not here. If however you hear a ding, then it could be that the app you're using is muted. Check the video player, music player or, any other app that you're using and make sure the volume is unmuted and increased. If you're listening to audio from a site in a browser, like YouTube, check them too.
Check the Speakers
Audio not sounding from your computer may be that the speakers are not well connected. Do the following to get your speakers connected properly,
Laptop Computers
If it's a laptop you're using, skip this step since it is not possible to easily verify the laptop speaker connection like you'd do on a desktop PC.
External Desktop Speakers
Audio devices are connected to a computer via different cables and use different ports. First, check he back of the computer for the speaker cable that connects to the sound card. Speakers must be connected to the Line Out connector among the other connectors present at the back of the computer. The Line Out connector is always denoted by an icon of sound waves with an arrow pointing out. The colour of the jack is green too. If your speakers are to be connected to a USB port, use any of the USB port present on the computer. Also check that the right speaker is connected to power.
Change Audio Devices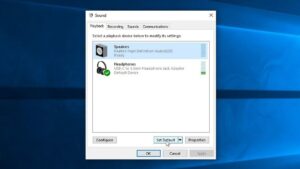 If a USB audio device or external HDMI monitor is connected to your computer and this device has no speakers, Windows may feed the audio to the wrong output device and this may seem like audio isn't sounding from your laptop.
Resolve this by navigating to the Windows taskbar and right-clicking the Speaker icon. Next, select open Sound Settings and enter audio preferences. After that, click Manage Sound Devices in the Output section.
Select the Output device and hit the Test button. Test each audio devices present there until you hear audio.
Check Your Windows Audio Device Drivers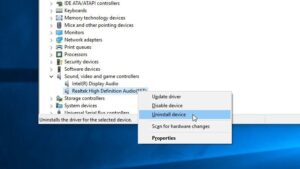 You've checked your hardware and connection, and still no changes, let's check your software to solve the problem.
The audio problem of your computer may be due to a Window Update that was installed that caused the sound card drivers to fail. You can either update your drivers or rollback a previous setting.
Navigate to the Device Manager by launching Device Manager from the Start menu. Click on Sound, video and game controllers to expand it and then identify your audio device.
Right-click the device and click Update Driver. This would cause the updated driver to be installed. If this doesn't happen, select Uninstall device option first, then Action > Scan to detect hardware changes so that you can be prompted for a new driver to be installed.
You can also check out
Top 5 Best Web Browsers for Android
Top 5 Best Music Player Apps for Android
Top 5 Best Alarm Clock Apps for Android
Top 5 Best eBook Reader Apps for iPhone and iPad
Top 4 Best VPN Apps for iPhone and iPad
Top 5 Best Apps for Monitoring Data on iPhone and iPad
Top 5 Best Translation Apps for iPhone and iPad
Top 5 Best Alarm Apps for iPhone and iPad
Top 5 Best Calendar Apps for iPhone and iPad
Top 5 Best Photo Editing Apps for iPhone and iPad
Hope with this, you have learnt How to Fix Computer Speakers Not Working.
Please share and like below, also comment below for any problem faced or encountered.