How to get Salary advance from GT Bank Using USSD. Guaranty Trust Bank Salary Advance using USSD Code and without internet on Your Mobile Phone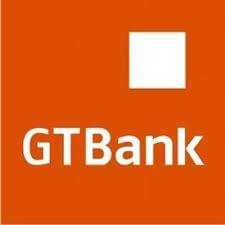 Requirement and Eligibility for GTBank Salary Advance
You must have your salary account with Guaranty Trust Bank (GTBank)
Minimum monthly salary for an employee in the public sector (Government) must be 25, 000 Naira.
Minimum monthly salary for an employee in the private sector must be 50, 000 Naira
The maximum amount you can lend must not exceed your salary in addition to 50% of your salary. For example, If you earn 100,000 Naira monthly, You can only lend a maximum of 150,000 Naira
Maximum payback time is One Year (365 Days).
Reserved interest rate chargeable on the Borrower's account shall be the Bank's prime lending rate from time to time.
Interest will be charged on all amounts owed by borrower
The salary advance provides you with up to 50% of your monthly salary as an advance to meet your urgent financial needs. The processes listed below will guide you on How to salary advance of up to 50% of your monthly salary to GT Bank account Using USSD Code :
How to Get Salary Advance Using USSD
Dial *737*8*2#, then follow other instructions made available to you.
Hope with this, you have learnt How to get Salary advance from GT Bank Using USSD Using USSD Code with any phone.
Please share and like below, also comment below for any problem faced or encountered.