Paystack Review: What You Need to Know About the Payment Platform
The e-commerce industry is a major industry in the world today. With the innovations in technology, businesses saw the need to take their products and services online and sell. This led to a boom of e-commerce stores in the western world and we have the likes of Amazon, Ebay leading the pack.
But what's a e-commerce business without money being exchanged? Or simply put, without payment being made. There has to be a medium by which money is sent and received, of course. Buyers have to pay and Sellers have the receive their money. This led to Payment companies also operating in the e-commerce space. They act as a payment bridge between sellers and buyers. More so, since technology is involved, they provide an easy way to do this.
E-commerce got introduced into Nigeria some years after the western countries were already into it and we saw the coming of Jumia, Kongo and the likes. E-commerce in Nigeria also requires a payment platform to act as a bridge between sellers and buyers. One platform that revolutionised the way payment was made in Nigeria and in Africa is Paystack.
Paystack is a payment platform that helps customers make payment to merchants. It's an innovative platform that had won the heart of many Nigerians and is a startup that has achieved great feats in the few years it has been existing. In this post, we take a look at Paystack and what they have to offer.
About Paystack
Paystack was founded in 2015, but it was not until 2016 that the payment platform began operating in full scale. The payment platform makes it possible for credit and debit card transactions to be made.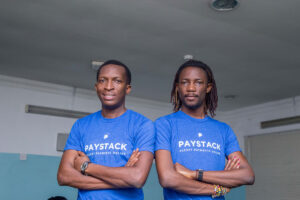 Paystack has its headquarters in Lagos, Nigeria and was founded by Ezra Olubi and Shola Akinlade. The platform is currently owner by Stripe who acquired the platform recently. Organisations, both large and small, private and government-owned, employ the services of Paystack for financial transactions.

Is PayStack Secure?
It's normal to want to know if the platform you will be putting your money into and your account details is secure. Don't worry, we've got answers to that question.
First, Paystack is built on a PCI DSS (Payment Card Industry Data Security Standard) badge which is a standard backed by top payment regulatory bodies. This regulatory bodies also regulate payment platforms like MasterCard, Visa, Verve and so on.
Paystack employs public and private keys generated by a token system and this strengthens the security of the platform. Your debit or credit card is secured by AES-256 GCM encryption making it impossible for even the company's employees to access your details.
Does Paystack have Anti-Fraud Protection?
Paystack is built along with anti-fraud features that help prevent transactional fraud, account hacking and offer protection of card information. As a customer, or merchants you can be rest assured that you're covered.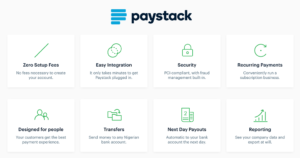 How much does Paystack Charge?
For local cards, Paystack charges a fee of 1.5% alongside N100 on every transaction. For transaction below N2500, the N100 charge is waived.
For International Cards, 3.9% is charged alongside a flat fee of N100.
Transactions made through the Paystack platform are paid to merchant in Naira by default, but can be changed to USD on request.
What Channel does Paystack Work with?
Paystack supports the following channel for payments and transactions:
1. Debit/Credit Card
2. Bank account
3. Bank transfer
4. USSD (GTB 737 USSD Banking)
5. Mobile Money
6. Visa QR
Rounding Up…
With Paystack serving your business, you can be assured of seamless payments and transactions. If you're running an online business, you should definitely try out the Paystack Payment platform and explore it features. We hope you found this article helpful? If you did, kindly leave a comment and don't forget to share.