Airtel Tariff Plans and Migration Codes
We have to relate with people as humans that we are. We are social beings and therefore, we have to communicate with people around us. Technology on its part has made things easier and we are not restricted to communicating with people in our immediate environment but we can reach people continents apart.
With a mobile phone and a SIM card, we can reach our families and friends and keep relationship alive. Airtel is one of those networks that offer cheap plans for data for voice calls and data and in today's article, we'll be taking a look at the plans they offer.
1. SmartTRYBE 2.0
SmartTRYBE 2.0 is a plan offered by Airtel for the purpose of making users keep tab of what's happening within their 'Trybe'. On this plan, you have at your disposal, cheap rates on calls to all networks, data for the night to browse your favourite movies and enjoy downloads. Another thing bundled with this plan is special campus deals which gets you bonus data when your purchase data on campus.
On SmartTRYBE, you are capable of making calls at 11k/s. Other benefits of this plan include more data at 1.5GB for N500 valid for 7 days, and 250MB for N25 which you can use between 12 midnight and 5am.
You can migrate to the SmartTRYBE 2.0 plan by dailing *312#.
2. SmartTALK 2.0
SmartTALK 2.0 is a prepaid plan from Airtel that gets you flat tariff rates for your use. Subscribing to this plan grants you access to make calls to all network at 11 kobo per second from the very first second. The first call of the day will be charged at N7 per day. With this exciting offer, you'll be able to call family, friends, everyone for longer time at cheaper rate.
You are also offered special data offer which allows you to purchase 1.5GB for N500, valid for 7 days. Get this exciting offer by dialing the USSD code *141*505# .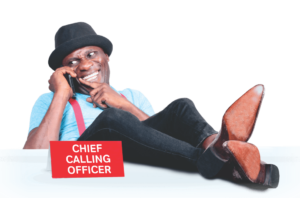 3. SmartTRYBE Junior
SmartTRYBE Junior is suited for children in the primary and secondary school. It features an app that makes learning fun and boasts of a interactive multimedia based learning environment. Nigerian pupils/students can take advantage of the app the plan provides to get more knowledge. With SmartTRYBE Junior, parents can always get connected with the child.
Other benefits of this plan:
· Free calls & SMS to Mum & Dad from kid's line
· 10% bonus of airtime transferred to kid's line when the parents recharges
· 100% bonus on data purchases from 200MB and above to browse and much more!
· NERDC approved courses presented in formats that make learning fun for kids
To migrate to SmartTRYBE Junior, simply dial *317# from an Airtel line.
4. Smart Premier Bundle
With the Airtel Premier Bundle package comes unlimited voice, SMS and data, and also international calls. Smart Premier Bundle comes in two variant:
· Smart Premier Bundle Platinum and
· Smart Premier Bundle Platinum Plus.
The Smart Premier Bundle allows you to make calls at 11k/s and also gets you talking with people overseas at cheaper rates. To get on this plan, dial *470# and you'll enjoy its benefits.
5. SmartCONNECT
SmartCONNECT is a bindle that comes with any SIM you buy newly. This defaul plan from Airtel gives you 100% bonus every data bundle. Coupled with that is 8 times bonus on every recharge. To get on this plan, buy a new SIM and register at any Airtel KYC registration centre. After the registration, insert the SIM into your phone, then recharge and bonuses will be alloted to you.
6. SmartVALUE
SmartVALUE is a plan from airtel that grants you 15k/s flat rate from the very 1st second. You get this benefit with no access fee. You can migrate to this plan by dialing *314#.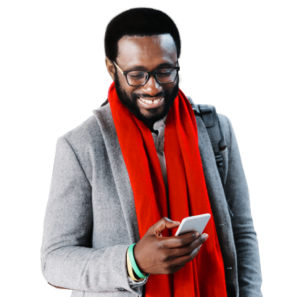 7. TalkMore Bundles
With the TalkMore bundles, you get 500% the value of airtime you recharge. This airtime can be used to make calls and send SMS to all networks in Nigeria TalkMore Bundles can also be used to call overseas countries like USA, Canada, UK, China and also browse the internet. to enjoy this plan, dial *234#, follow the prompt to choose your preferred bundle.
8. Voice+ Bundles
Voice+ plan is a plan made by Airtel to serve you voice and data bundles for your use. The plan was specially designed for Airtel customers with 'huge voice & moderate data needs'. To enjoy this plan, dial *154*1# and choose your preferred bundle.
9. 6x Bundles
6x Bundles was made for those who want more airtime and it gives you six times the value of your recharge for data and SMS. You'll be able to use this bonuses to all networks. Migrate by dialing *555*PIN#.
10. SmartRECHARGE
With SmartRECHARGE bundles, you get at least 10 times the value of any airtime you purchase. You'll be able to activate this offer when you recharge with the USSD code *220*PIN#. Additionally, you're given extra data value on N500 and N1,000 recharges.
You can also check out
Startimes Subscription Package, Prices, And Channel List For Each Plan
GOtv Subscription Package GOtv Max, Jolli, Jinja and Lite Channel List and Price
GOtv Assigned Channel Number with Channel
Top 5 Best Web Browsers for Android
Top 5 Best Music Player Apps for Android
Top 5 Best Alarm Clock Apps for Android
Top 5 Best eBook Reader Apps for iPhone and iPad
Top 4 Best VPN Apps for iPhone and iPad
Top 5 Best Apps for Monitoring Data on iPhone and iPad
Top 5 Best Translation Apps for iPhone and iPad
Top 5 Best Alarm Apps for iPhone and iPad
Top 5 Best Calendar Apps for iPhone and iPad
Top 5 Best Photo Editing Apps for iPhone and iPad
Hope with this, you have learnt the Airtel Tariff Plans and Migration Codes.
Please share and like below, also comment below for any problem faced or encountered.