How to Download Videos From Twitter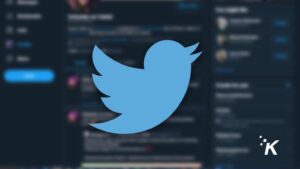 Twitter is one of the most popular social media platform and tons of videos get shared there. The only problem is that Twitter doesn't have a Native video saving option so you can't download videos directly from it. However, there are couples of ways you can still get that video you're hoping to save in your gallery for future reference. We've compiled different methods of saving videos from Twitter on Android, iOS and Computer.
How to Download Twitter Videos to iPhone Camera Roll
1. To begin, you have to be sure that Untrusted Shortcuts are allowed. Do this my navigating to Settings app > Shortcuts > Enable Allow Untrusted Shortcuts > Allow > enter device passcode. If you can't do it there, open the Shortcuts app, then run any shortcut you find under My Shortcuts. After this, return and toggle on Allow Untrusted Shortcuts.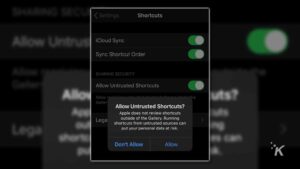 2. Add the Twitter Video Downloader V2.6 shortcut to your phone's library. Do this by tapping on the link, scrolling to the bottom and tapping Add Untrusted Shortcut.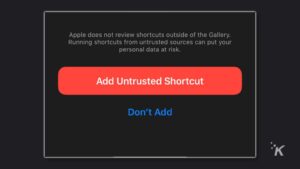 3. Launch the Twitter app. Get the tweet that has the video you want to download.
4. Tap the share icon. Tap Share Tweet via.. to bring out options. Scroll down the Share options and select Twitter Video Downloader.
5. Allow the shortcut run and grant it the required permissions.
6. Choose your preferred video quality. The video will start to download. When it has downloaded, you'll see a success message on the screen.
7. Go to the Photos app, and you'll find the video you just downloaded there.
How to Download Twitter Videos to Android
1. Using the +Download App
1. Download the +Download app from Google Play Store .
2. Launch the Twitter app and get the video you want to download. When you've found the video, tap the share option, and choose the Twitter video downloader app from the various options.
Sharing the video to the downloader app automatically saves the video to your Android device.
Using Twitter Video & GIF Downloader
1. Download this Twitter video downloader app and install it on your Android device.
2. Go to your Twitter app or web browser, and locate the tweet containing the video you wish to download.
3. After that, tap the drop-down button and tap Copy link to Tweet, so that the link of the tweet is copied.
4. When you're done with that, go to the downloader app and paste the link into it. The download button will appear and you can tap it to download the Twitter video or even a GIF.
How to Download Twitter Videos to a Computer
Downloading tweets to a computer is easy and does not require an additional software to do it.
1. Launch a web browser on your computer and open www.twitter.com . You don't need to login to perform these steps.
2. Locate the tweet with the video you wish to save.
3. Get the permalink by right-clicking on the date of the tweet.
4. You'll see a menu. Select Copy link address and the URL of the tweet will be copied.
5. Visit DownloadTwitterVideo.com
6. Paste the tweet's URL in the field of the website.
7. Press Enter
8. You'll be presented with two buttons to choose for your video download. If you want the video in low-resolution, select MP4 or if you want a high-resolution version, choose MP4 HD.
9.  A new button will show up after selecting the download type. Right-click this button, then select "Save link as …".
You can also check out
How to Download YouTube Playlist using a Download Manager
View Milliseconds in VLC Media Player
How to Download Facebook Video using a Download Manager
How to Unlock Your Android Device if your Forgot the Password
How to check BVN on MTN, Glo, Airtel and 9mobile
Hope with this, you have learnt How to Unlock Your Android Device if your Forgot the Password.
Please share and like below, also comment below for any problem faced or encountered.