QQ Player Keyboard shortcut and hotkeys you need to know to navigate effectively and quickly.
QQ Player
It is a free video player that comes with a nice interface and great support for lot of video formats and codec.
Price: FreeIn order to check out all the keyboard shortcut and hotkeys present in QQ Player. Follow the following instructions below:1) Launch the QQ Player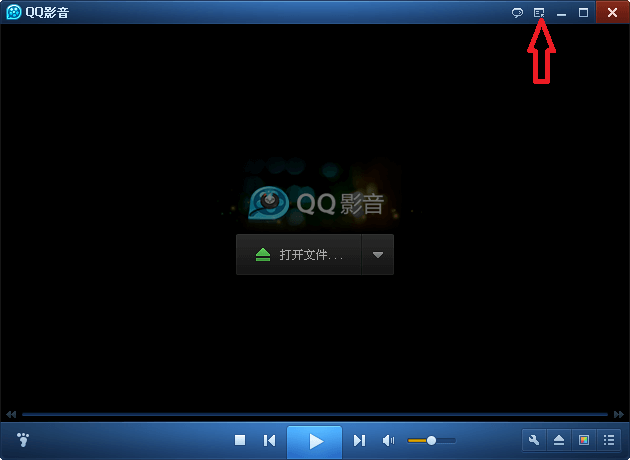 2) Press F5 on your Keyboard to go to Options OR at the top left hand corner of QQ Player, You will see an icon before minimize, main menu (where the red arrow is facing), Click on the icon, main menu, click on settings and then click on options.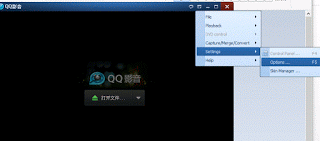 3) The Options window will open.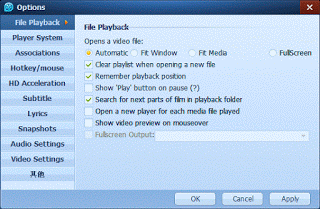 4) The File playback which is the first on the left hand side is selected by default.
5) Check down, you will see Hotkey/ Mouse, click on it.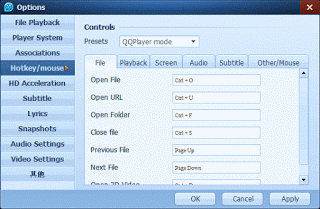 6) The QQ Player mode control is selected by default, when you check below you will see all the available keyboard shortcut or hotkey arrange by file, playback, screen, audio, subtitle and other mouse.
7) To see the list of shortcut for either file, playback, screen, audio, subtitle, and other mouse operation, click on it to see the list of keyboard shortcut available.
Below are some of the top keyboard shortcut or hotkeys one should know and keep using with the QQ Player.
1. Spacebar
Play/Pause, to play or pause a video or audio
2. Left arrow
5 second rewind or reverse
3. Right
5 (Five) second forward
4. Up
Volume Up, increase the volume
5. Down
Volume Down, reduces the volume
6. M
Mute, silence the sound or audio.
7. Enter
Full screen, enter full screen and exit full screen
8. Alt + O
Load Subtitle, to add a subtitle file
9. Shift + [
Subtitle forward by 0.5 seconds
10. Shift + ] Subtitle rewind by 0.5 seconds
11. Ctrl + Right arrow
30 (thirty) second forward
12. Ctrl + Left arrow
30 (Thirty) second backward
13. T
Always on Top
14. Alt + S
Save thumbnail
15. Alt + A
To take snapshot or screenshot (Capture Frame)
16. F5
To go to options or settings
17. Ctrl + U
Open URL, you enter a link that contains a video on the page, e.g YouTube.
18. F
To move to next frame.
19. Alt + F4
Exit and Quit
20. Esc
Pause and Minimize
Hope with this, you have been able to use the QQ Player more efficiently and faster. Learn this QQ Player Keyboard shortcut and hotkeys and navigate through much faster like a professional.
Comment Below, to tell us which keyboard shortcut or hotkey to be added to the list. Thanks