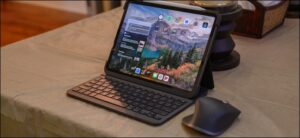 Apple release of iPadOS for its tablet brings the tablets to be being a true high-powered productivity device. Featuring mouse and trackpad support, it's exciting to have these features come with the new tablet-optimised OS. The previous versions had support for pointing device but, it was limited for use. However with version 13.4, Apple rolled out full support for input options. Here, we'll show you how to setup your iPad to be able to connect to your mouse.
Connecting a Bluetooth Mouse to iPad
With Bluetooth, you have an easier way of setting up a mouse with your iPad. To connect through Bluetooth in the past, you only had the option of using the Accessibility menu to pair specific Bluetooth mice, but now, iPadOS 13.4 has made it easier. You can now do it with with the regular Bluetooth menu.
To start the process, ensure that the Bluetooth Mouse is not paired with any computer. Then make sure Bluetooth is turned on so that it can discover the Bluetooth Mouse. After that, set your mouse to be able to pair with other devices.
1. Launch the Settings app.
2. Tap Bluetooth.
3. Check that Bluetooth is toggled on by looking at the top of the screen.
4. Let your mouse be in pairing mode.
5. You'll see your device show up in Other Devices, an interface within the Bluetooth menu.
6. Tap the name of your device.
7. A Bluetooth Pairing Request might come up. Press Pair if this shows.
You have successfully connected your Bluetooth Mouse to your iPad and you can know if it's working by checking for the new circular pointer that appears on the screen.

It is possible to customise your mouse settings by heading to Settings >
General > Trackpad & Mouse . From there, you can adjust the tracking speed and change settings for the Secondary Click that determines whether the right-click will be on the right or left.
Connecting Mouse to iPad or iPhone via Accessibility Support
If your iPad isn't running the latest OS or you want to use a mouse with your iPhone, you can use the Accessibility support to connect a mouse. Ensure your Bluetooth mouse isn't paired with another Bluetooth device. If it is paired, unpair it, reset the mouse and make it enter into pairing mode.
1. On your iPhone or iPad, launch the Settings app and head to the Accessibility menu.
2. Tap the Touch section, and tap the AssistiveTouch option present at the top.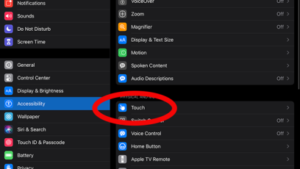 3. When you get to the next screen, toggle AssistiveTouch on. You'll see a small white circle on the screen. The AssistiveTouch home button allows you to do many iOS and iPadOS tasks.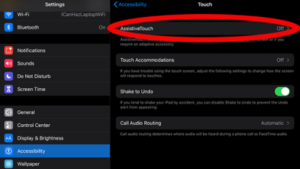 4. Scroll down the AssistiveTouch panel where you'll see Pointing Devices. Tap Pointing Devices.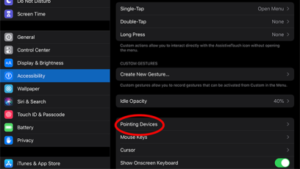 5. The next screen will reveal an option called Bluetooth Devices. Tap it, and the panel will show you a list of available Bluetooth devices ready to be paired with. Locate your Bluetooth mouse and tap it. This will cause your Bluetooth mouse to be paired.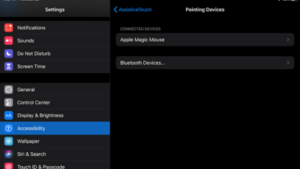 You can also check out
How to Download YouTube Playlist using a Download Manager
View Milliseconds in VLC Media Player
How to Download Facebook Video using a Download Manager
How to Unlock Your Android Device if your Forgot the Password
How to check BVN on MTN, Glo, Airtel and 9mobile
Hope with this, you have learnt How to Unlock Your Android Device if your Forgot the Password.
Please share and like below, also comment below for any problem faced or encountered.