How to set Google as Homepage
Google and the Internet can as well be used interchangeably. Why? Because everyone knows Google and would likely go to Google to search for anything. Even the name is been used as a verb to mean searching for anything on the web.
Your computer's browser may not come with Google as the homepage and it may be annoying to manually change to Google when you need to search for something. By changing some settings, you can permanently make Google your homepage and in this post, we'll show you how.
Google Chrome
When you open Google Chrome, you should normally see a window having the search bar and many of your favorite websites, so you may not need to go through this step. However, if you desire a more official homescreen or want to confirm that everything is working, do the following steps:
1. Click the more option icon (the one with three vertical dots). You'll see this icon in the top right corner of the screen. When it opens, select Settings.
2. Select Appearance. Next, select the toggle button next to the Show Homebutton option under the Appearance menu.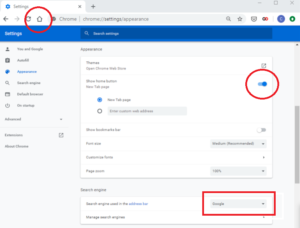 3. Type in google.com in the field provided to input your chosen homepage's URL.
Firefox
There's an omnibox in Firefox and the default homepage comes with a search field. Both the omnibox and the search field can be used to search Google. But, if you want the homepage to be that of google.com, you have limited options.
Click the hamburger menu present at the top right corner and select Options > Home. Select the drop-down menu close to "Home page and new windows", Click Custom URLs, enter in www.google.com, then hit Enter on your keyboard.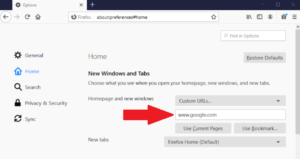 Anytime you click the home icon in Firefox, it will take you directly to Google.com. However, it won't be so when you open a new tab; Mozilla only gives you option of picking between Firefox Home and a blank tab. But if "Web Search" is what's selected in your Firefox Home menu and Google is what you made as your default search engine on Firefox, any new tab you open will have a Google search box at the top.
To ensure you have it like this, navigate to Options > Home and check the box close to "Web Search" which is present under Firefox Home Content.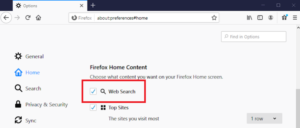 Click Search on the left, and ensure Google is the one selected in the drop-down menu under "Default Search Engine".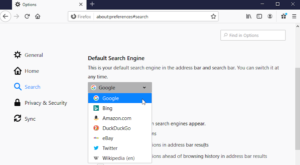 When you open a new tab, you'll see the Google search box at the top.
Another way to set a new open page is by navigating to google.com on Firefox and then dragging and dropping the tab on to the Home button in the browser's menu bar. A prompt will come up, click yes and the the new homepage will be activated. Anytime you trigger the Home button on the browser toolbar, Google will come up.
Microsoft Edge
If you want your Edge browser to show up Google whenever you open it, here's the quickest way to do it.
1. Open a window in Edge and select More actions (the dots that are the upper right of the screen) and then click Settings.
2. When the Settings screen open, select On startup from the left-hand side menu. Then click Open a specific page or pages.
3. After that, another sub-menu will come up under that option. In this menu, select Add a new page and type in google.com into the text window that pops up. After that, select Add.
Apple Safari
1. When you launch Safari, navigate to the menu bar at the top in the window. Select Safari > Preferences > General.
2. In the homepage section, enter www.google.com in the field provided and hit Enter.
3. Next, click the drop-down menus above to select Homepage so that new tabs from now on open to Google.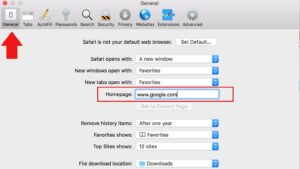 You can also check out
How to Download YouTube Playlist using a Download Manager
View Milliseconds in VLC Media Player
How to Download Facebook Video using a Download Manager
How to Unlock Your Android Device if your Forgot the Password
How to check BVN on MTN, Glo, Airtel and 9mobile
How to Download Facebook Private Video using a Download Manager
Hope with this, you have learnt How to set Google as Homepage.
Please share and like below, also comment below for any problem faced or encountered.