How to Schedule Tweets so that You Save Time and become more Productive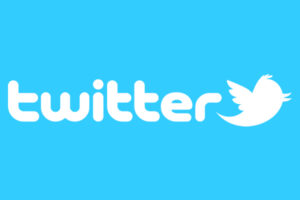 Twitter recently announced Scheduling tweet and it is a new feature added to their tweeting function. Imagine having so much work to do at the office and because of that, you miss reaching out to your customers on the latest they need to hear. With Scheduled Tweet, you can plan your tweets in advance and have time for other things. We'll discuss here what to do to create scheduled tweets.
How to Create Scheduled Tweets
1. Visit ads.twitter.com .
2. Navigate to the Tweets tabs by going to Creatives > Tweets.
3. Locate the New Tweet button which is present at the top right corner and click it.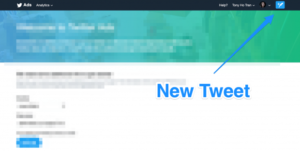 4.  You'll be taken to where you are to compose your tweet. Compose the tweet, add video, photos and cards at this point.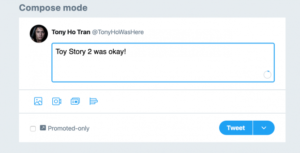 5. Next, select Promoted-only or not. If you choose Promoted-only, your tweet will be delivered to users targeted in a Promoted Tweet campaign. This means the tweet will not organically reach your followers. If you leave his unselected, an organic tweet will be scheduled. It is only possible to unselect Promoted-on when you're on your ads account. When you're done, select the down arrow close to Tweet.
6. Choose Schedule that you'll see from the drop-down menu.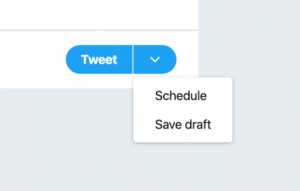 7. Schedule the tweet by selecting the date and time you want it to go live.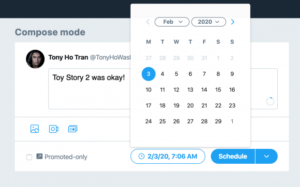 How to manage scheduled Tweet
1. Log in to ads.twitter.com .
2. Get to Creatives > Tweet tab. This is where you will be able to view and create Promoted-only, organic and scheduled tweets in campaigns.
3. View your scheduled tweets by toggling the drop-down button with the label Promoted-only Tweets and change Scheduled Tweets. From here, you will be able to see tweets that are currently scheduled. Management of tweets including editing and deletion are possible here.
4. You can edit your scheduled Tweet by hovering over the tweet and clicking Edit which you'll find on the bottom left corner. You can do editing functions here such as promotion, and scheduling details. After the changes has been made click Update Scheduled Tweet to save your changes.
5. You can delete a scheduled Tweet by clicking the three dots which you'll see at the top right corner of your tweet and clicking Delete from the drop-down menu that will appear.
6. You can also add or remove your scheduled Tweet from campaigns by checking the box that's close to your tweet.
Why You Should Schedule Tweets
1. You'll have quality and consistency
Scheduling tweet makes you produce quality tweets and helps you stay consistent. By scheduling your tweets, you are able to plan ahead. Planning ahead makes you focus on your social media strategy instead of tweeting every time. You could decide to schedule your tweets for the week every Sunday. Doing this will make you productive.
2. You'll become more productive
By scheduling tweets, you can be productive. It's about how often you tweet. For a day, you may have to tweet up to 8 times or even 10 times. You'll have to also post to Facebook, Instagram and other social network too. You can be less productive if you have to craft and publish tweet whenever it is time to tweet. The reason is because you'll have to stop what you're doing, and Science has it that interruptions can be problematic to our productivity and quality of work.
3. Helps in planning upcoming campaign
You may want to use Twitter to promote your product or service, and with scheduled tweeting, you can create your tweets and schedule them in advance. When the launch for that thing comes, you won't have to panic or fidget when launch day is near because you've got it all planned.
You can also check out
How to Download YouTube Playlist using a Download Manager
View Milliseconds in VLC Media Player
How to Download Facebook Video using a Download Manager
How to Unlock Your Android Device if your Forgot the Password
How to check BVN on MTN, Glo, Airtel and 9mobile
Hope with this, you have learnt How to Schedule Tweets so that You Save Time and become more Productive.
Please share and like below, also comment below for any problem faced or encountered.