How to Record Calls on Android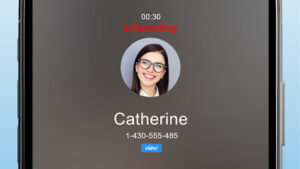 There are times you want to record an incoming or outgoing call for reference purposes on your Android device. Google restriction on call recording on Android has affected the way calls can be recorded. From Android 9.0 Pie, limitations were placed that prevents many apps from recording calls. Developers have a workaround the limitation but some people choose to use a dedicated recorder or use the speaker volume turned to the highest to record. Some apps will be compatible with your phone while others may not.
There have been rumours flying on the web that Google will add a call-recording feature in future versions of Android but that hasn't been confirmed. Meanwhile, you must be aware of the legal implication of recording phone conversation in the country or state you live. Some states frown at it while others have conditions attached to recording calls. In this article, you'll know how to record calls on your Android.
Record calls using Google Voice
Google Voice is a service offered by the search giant and is the most official call recording option. The disadvantage to it includes not being able to use it outside the U.S.and it can only record incoming calls. You'll be asked to pick a phone number from the available options. You can then link another number that will allow for re-routing calls and messages. Once all is done, call recording can be activated.
1. Go to your Google Voice account on web or the official app
2. Navigate to Settings
 You can access Setting on the web by clicking the cog button in the top-right corner.
 You can find this in the app by looking under the hamburger menu icon.
3. Find the Incoming call options and toggle it on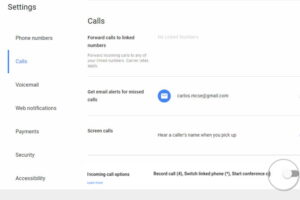 4. Answer any call placed to your Google Voice number
5. Tap number four and recording will start
6. There will be an announcement played to both parties that the call is being recorded.
7. Tap four or end the call to stop recording the call
Recording calls with a third-party app
The Google Play Store hosts many apps made to record calls on your Android phone. Some work well, others aren't that great. Here are the better apps that you can use to record calls on your Android.
1. Call Recorder S9 – Automatic Call Recorder Pro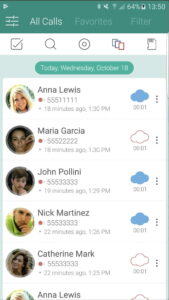 This is probably the best call recording app. Automatic Call Recorder Pro is well made in functionality and in interface. That said, it works both well and looks good. There are tons of customisation settings to allow you adjust the audio quality and make it record every call automatically. There's the "shake to record" feature that allows you to trigger recording when you shake your device. The app can also save recordings to various cloud storage platforms, such as Dropbox and Google Drive.
2. Call Recorder – ACR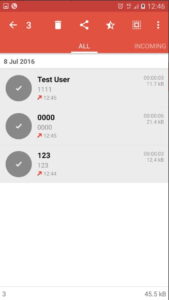 ACR is one of the better call recording apps you'll find for Android. It has a freemium and premium version with the latter costing $4 to remove ads. With a straightforward and good-looking interface, you can set the app to record call easily. The app will delete old recordings automatically, but you can avoid this by marking a recording as important. Another interesting feature of the call recording app is that you can exclude a particular phone number from being recorded. ACR doesn't allow you to record WiFi or VoIP calls, which means you can only record cellular calls.
You can also check out
How to Download YouTube Playlist using a Download Manager
View Milliseconds in VLC Media Player
How to Download Facebook Video using a Download Manager
How to Unlock Your Android Device if your Forgot the Password
How to check BVN on MTN, Glo, Airtel and 9mobile
How to Download Facebook Private Video using a Download Manager
Hope with this, you have learnt How to Record Calls on Android.
Please share and like below, also comment below for any problem faced or encountered.