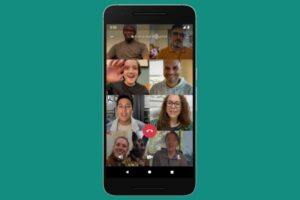 With the Covid-19 pandemic happening in the world, many people don't have to chance to see their families and loved ones due to the lockdown. Due to this, WhatsApp released an update that lets more people participate in group video and voice calls. The new update lets up to eight participants partake in a group call. For the feature to work on participants devices, they must have their WhatsApp app updated to the latest version. This new update is available on both iOS and Android.
The update saw the number of participants increased from 4 to 8 people at a time. WhatsApp says these calls are protected with end-to-end encryption just like written messages. WhatsApp stated that the feature is optimised for lower-end devices and slow network conditions to prevent difficulties when making group video calls.
The lockdown is changing things and made various tech giants innovatively create products and add features that help alleviate challenges faced during the lockdown. Tech products and apps like Zoom, Houseparty, Microsoft Teams, Google Duo, etc. have had a surge in their usage for video conferencing and group calls.
How to Start a Group Call From the Calls Tab
The WhatsApp group call function can be accessed in two separate sections in both iPhone and Android.
1. Launch WhatsApp, and tap Calls. This tab can be found on Android at the top of the screen.

On an iPhone, you'll see this section at the bottom toolbar.

2. Next, you want to tap the Call button. You'll see this button at the bottom right of the Calls screen on Android.

On an iPhone, it is at the top-right corner.

3. Use the search box to look for the contacts you're interested in calling. Tap a contact to get he/she added to the call. As stated earlier, you can add up to eight participants.
4. When you're done with adding all the contacts, you can use two buttons you see on the right-hand side of the participants' list to make a call. If you want to make a simple voice call just tap the Phone button, but if it's a video call you want to make, tap the Video button.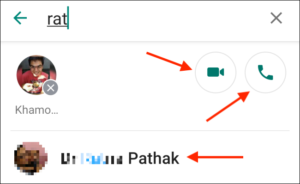 5. When you tap any of the button, the call will be made instantly. When participants pick their call, they will appear in their individual boxes. You can even switch from video call to a voice call in real-time. Just tap the Video button to switch.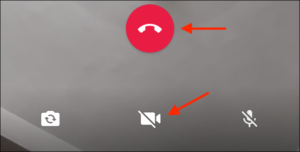 When you are through with the group call, end it by tapping the End button.
How to Start WhatsApp Group Video Calling: For an Existing group
1. Launch WhatsApp.
2. Go to the Chats tab.
3. Tap on a group from where you want to make the call.
4. If the group contains four or less people, tap the video icon to initiate the group call. It will start instantly.
5. If there are more than four participants in the group, tap the icon of a phone with plus sign. Select the contacts you want to join the group video call. Tap the video call icon to initiate the WhatsApp group video call.

WhatsApp Group Video calling: Tips and Tricks You Should Know
1. It is possible to join a video call with a participant which you blocked only if you are not the one that started the call. If you're the initiator of the call, you can't add a blocked contact or someone who blocked you.
2. You can't remove a contact when a group video call is on. They can only be removed if they hang up by themselves.
3. You can view the video call history in the Call History tab to see those that participated in the call.
You can also check out
How to Download YouTube Playlist using a Download Manager
View Milliseconds in VLC Media Player
How to Download Facebook Video using a Download Manager
How to Unlock Your Android Device if your Forgot the Password
How to check BVN on MTN, Glo, Airtel and 9mobile
Hope with this, you have learnt How to Make Group Voice and Video Calls on WhatsApp.
Please share and like below, also comment below for any problem faced or encountered.