How to Connect Your Laptop to Your TV. Connect Your Computer or Laptop to Your Television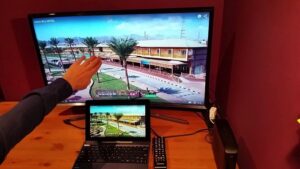 You laptop can do many things. It can play various media files, act as a tool for work or serve as a machine for playing games. Whatever you use your laptop for may demand that you use a bigger screen than the laptop's. Maybe you want to watch that movie with family or friends, or you want a wider screen for a better viewing experience, a TV can act as this screen. Using a TV to do this doesn't incur much cost. With a few cables or adapters, you can connect your laptop to your computer. You may even decide to go wireless. We've explained in this article how to do just that…
Wired HDMI
You can connect your PC to your TV in a basic way through a wire. You can use an HDMI cable to set up this connection. There are different connections for different laptops and PCs so how you setup an HDMI connection to your TV depends on what your computer has. Here are the ways HDMI is made:
Full-sized HDMI: Your laptop may be having a full-sized HDMI output. If this is the case, you can attach a standard HDMI to connect to your TV.
Mini- or micro-HDMI: These are also HDMI cables and ports but for them to work, you need to have an adapter or a cable that is made with a regular HDMI at one end.
Thunderbolt, DisplayPort or Mini DisplayPort: These connectors are compatible with HDMI. Many laptops come with Thunderbolt. Mini DisplayPort is associated with the first two versions of the connector, so it would work fine.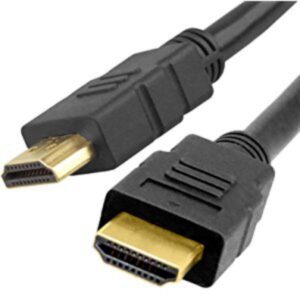 Wireless HDMI
If you don't want to connect your laptop to TV through a physical cable, and you still want to see your laptop's screen on TV, you can employ wireless HDMI. These is especially useful when connecting through a cable isn't realistic. With wireless HDMI extenders, you can transmit HDMI data wirelessly. All you need is to connect your laptop to a small box with a short HDMI cable and another box to your TV. Having all connected and powered, the setup will just work like an HDMI cable. However, with HDMI extenders, there are some compromise you'll have to make. Firstly, you won't be able to stream 4K HDR video directly through them since they transmit data at 1080p max. Secondly, they may be a little pricey. And thirdly, you may experience significant video lag while using them.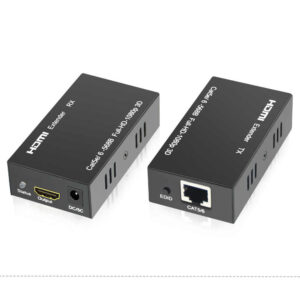 Other Wireless Options
There are other wireless options you can try out aside wireless HDMI. You can connect your laptop to TV wirelessly via Google Chromecast or Roku Streaming Stick Plus. If you have an Android TV, you're also good to go because it has Chromecast built-in. A Chromecast is probably the best option, and is not too expensive. To use the Chromecast method, plug the Chromecast into your TV and set it up. Once you are done with the setup, you are poised to mirror Chrome tabs. So, you can view your files and video that are on your laptop. You can also mirror your desktop to the TV.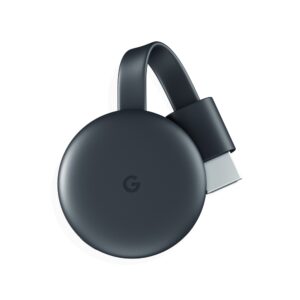 You can also check out
How to Download YouTube Playlist using a Download Manager
View Milliseconds in VLC Media Player
How to Download Facebook Video using a Download Manager
How to Unlock Your Android Device if your Forgot the Password
How to check BVN on MTN, Glo, Airtel and 9mobile
Hope with this, you have learnt How to Connect Your Laptop to Your TV or Connect Your Computer or Laptop to Your Television
Please share and like below, also comment below for any problem faced or encountered.